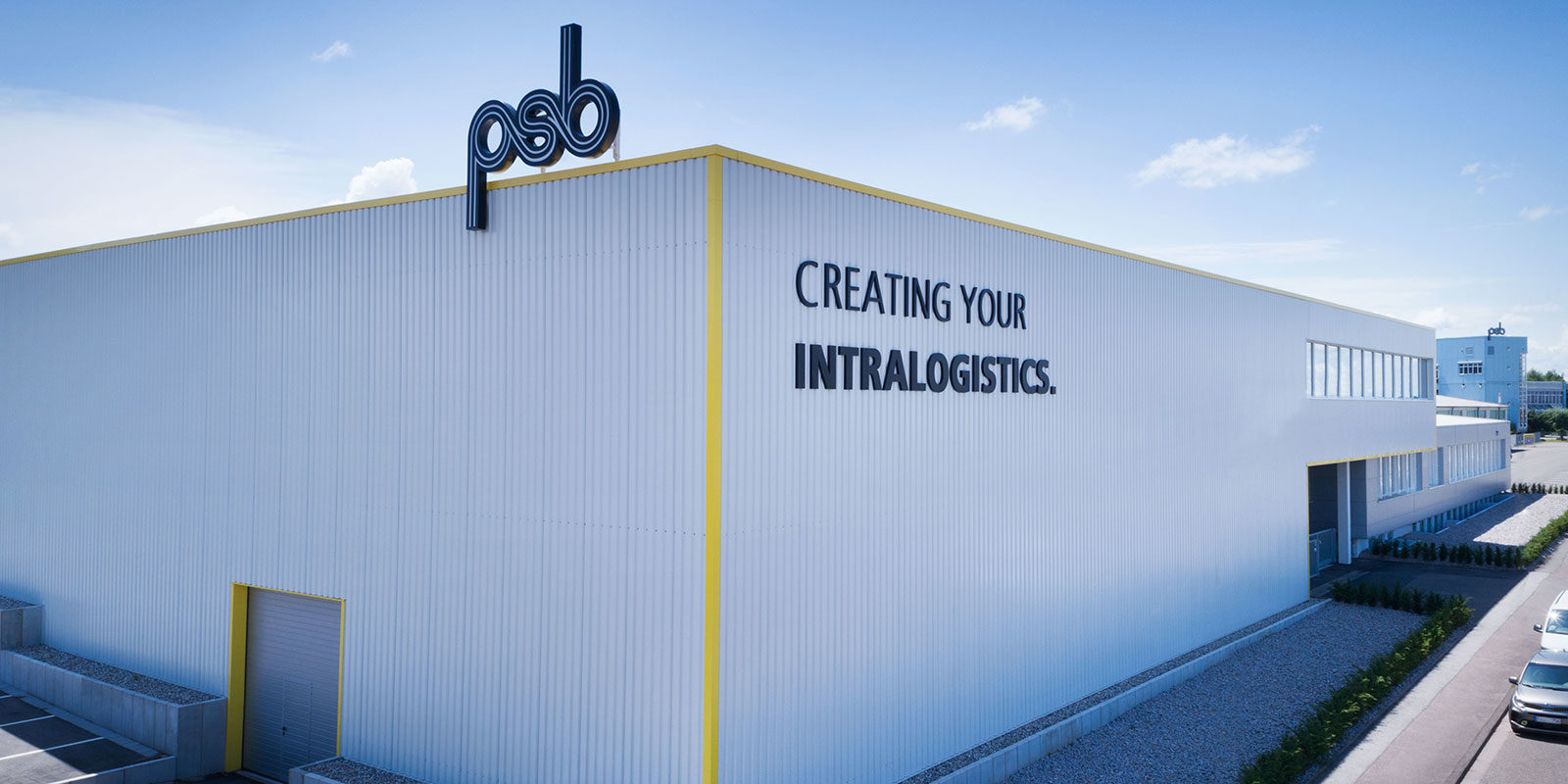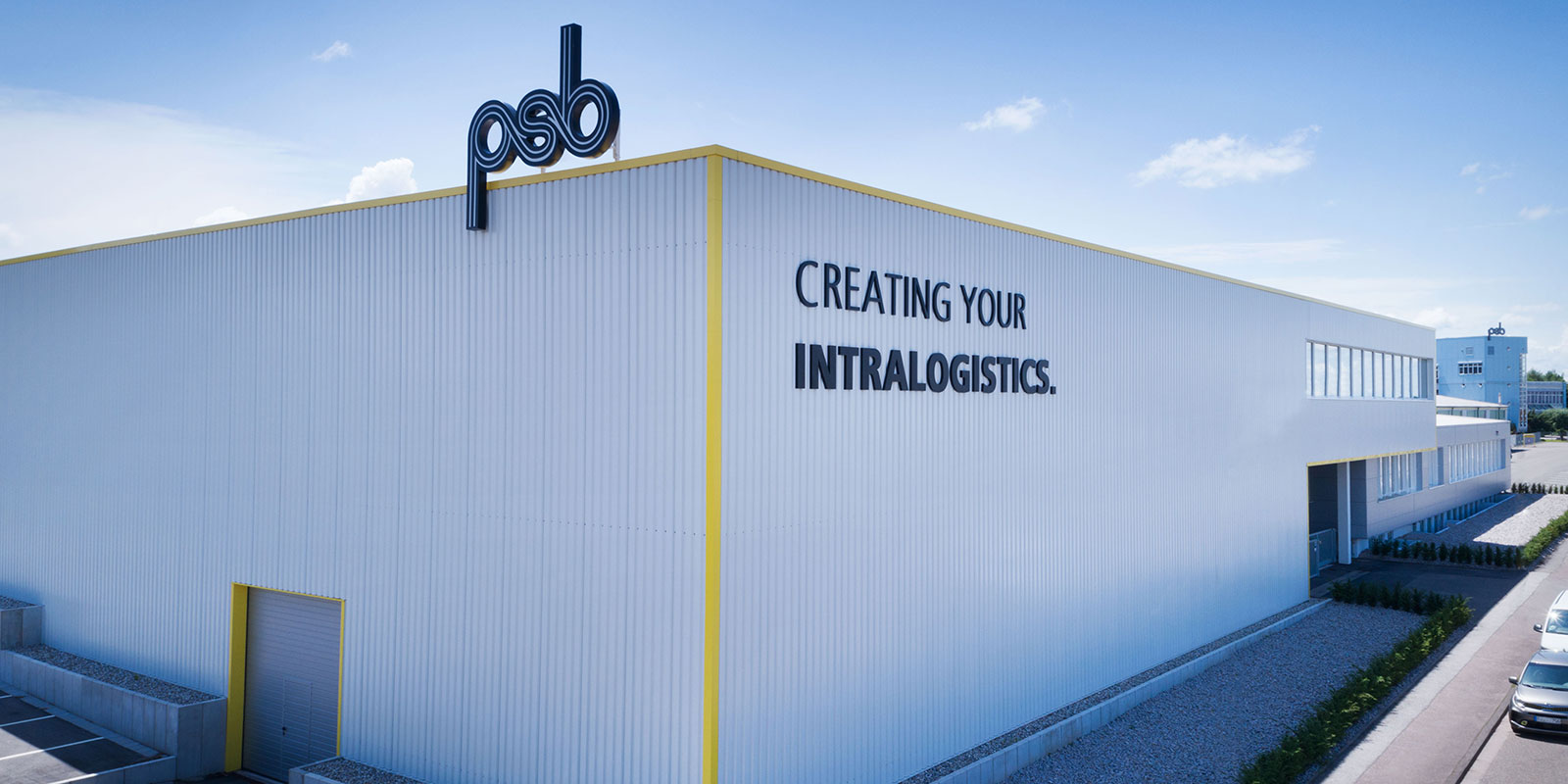 Sustainability in intralogistics
psb and the »green efficiency« label
At psb, the sustainable way of thinking is firmly established: under our »green efficiency« label, we have summarized already for many years all aspects of green logistics. From our production site in Pirmasens to our innovative intralogistics solutions, we are committed to developing and advancing green technologies.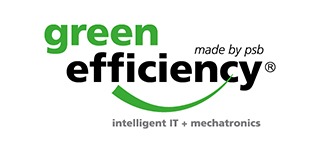 Efficient energy conversion and careful selection of materials
Efficiently designed system solutions are one of the keys to »green efficiency« at psb. By carefully selecting materials and using lightweight materials, such as aluminium, in our systems, we save weight and thus keep energy consumption as low as possible.
A modern AS/RS stacker crane, for example, requires just 1.6 kilowatts per hour of operating time. A vario.sprinter shuttle consumes as little as 0.15 kilowatts per hour. In comparison: the power consumption of an AS/RS stacker crane is roughly equivalent to that of a standard hair dryer, and that of a shuttle to that of a television.
The intelligent use of kinetic energy is another key step towards energy-efficient plants. We store the kinetic energy generated during the deceleration of shuttles, AGV or stacker cranes and convert it back into usable energy. That is done by feeding back energy into energy storage units (supercapacitors) with virtually no losses. This innovative technology enables potential savings of over 50 % and thus effectively helps to keep electricity consumption low.
In order to minimize power consumption, we pay attention to completely separable areas when planning the overall system in a process-oriented approach. So, in a Multi Access Warehouse, for example, several conveyor elements can be completely shut down during off-peak periods without affecting the access to storage elements. This not only optimizes energy consumption, but also improves operational efficiency.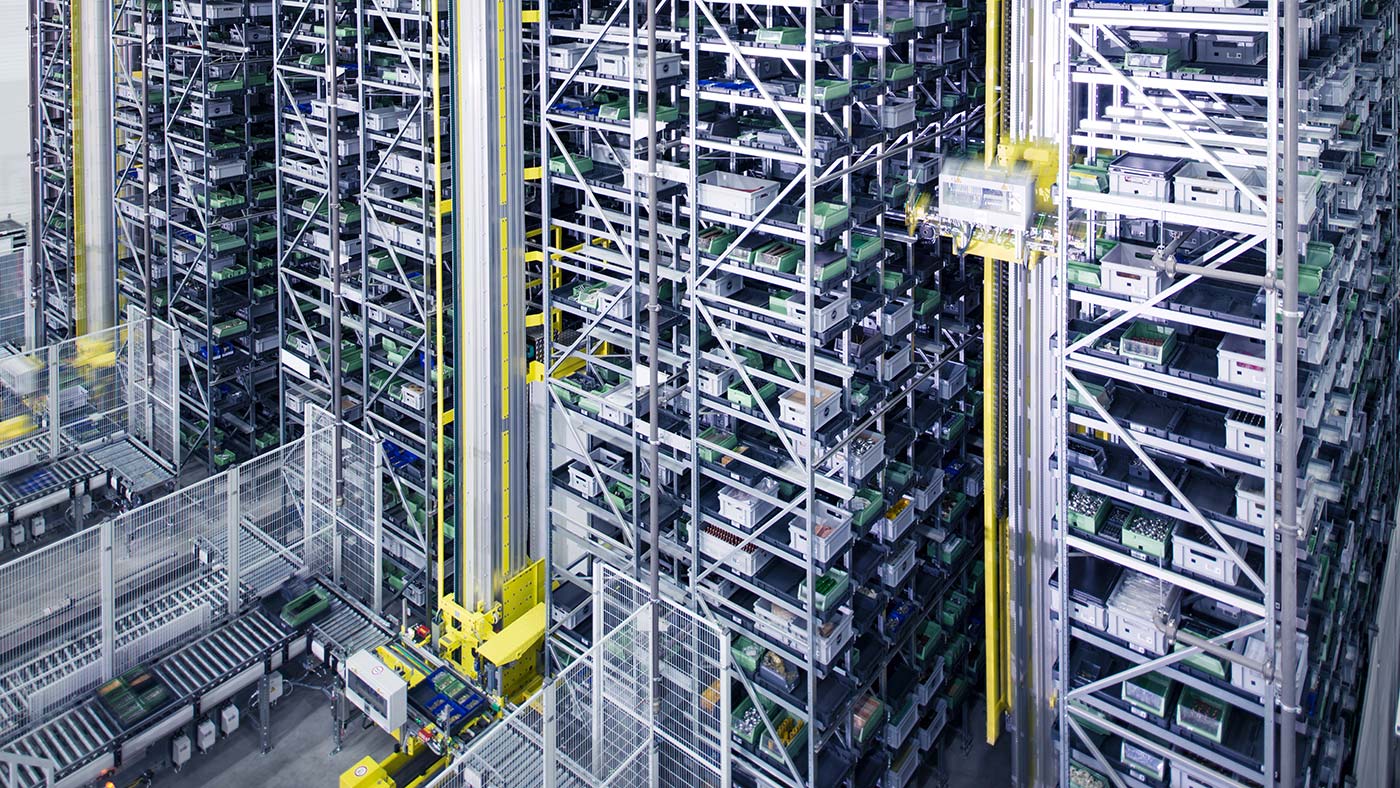 Self-generated energy and clean mobility
Our commitment for sustainability is also reflected at our headquarters in Pirmasens. With photovoltaic systems and our own combined heat and power plant, we generate about 75 % of the energy required in our production facilities. This way, we are able to save around 600 tons of CO2 per year.
This way, we save around 600 tons of CO2 per year. This corresponds to the amount absorbed by approx. 50,000 trees.
Along with our production and office buildings, our own charging stations are powered as well. There, our employees and our visitors can charge their electric vehicles for free.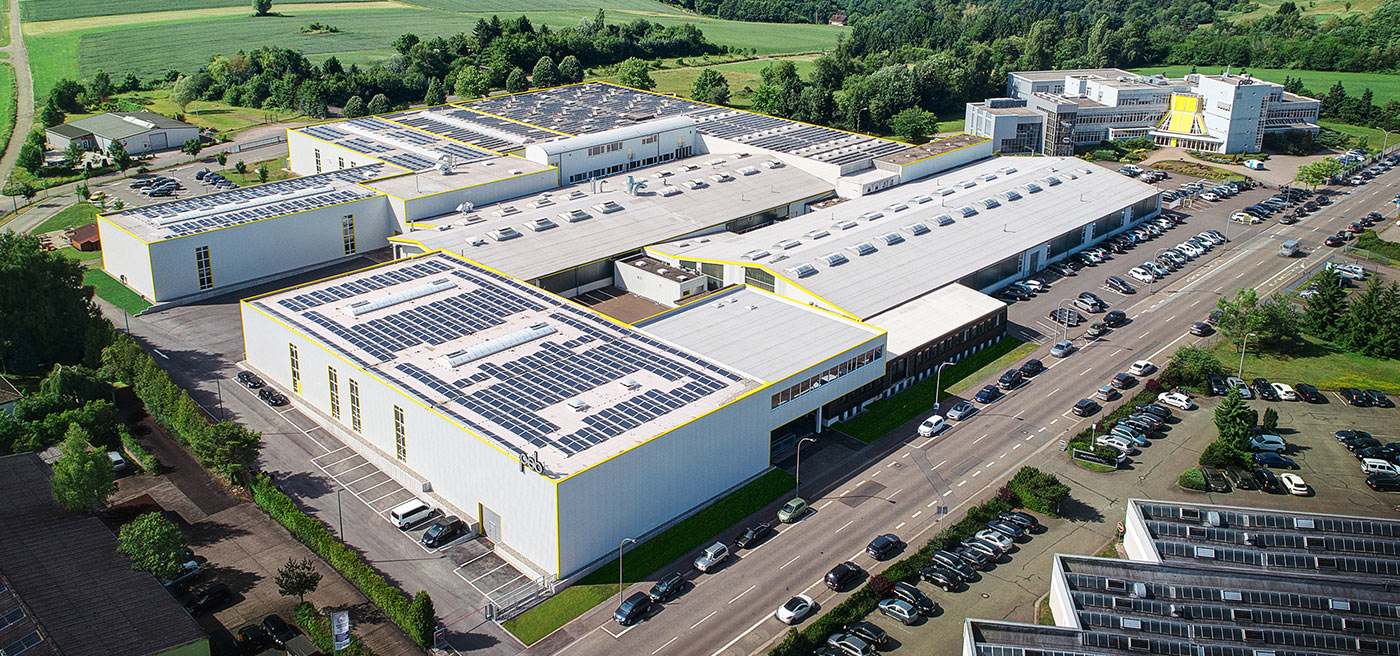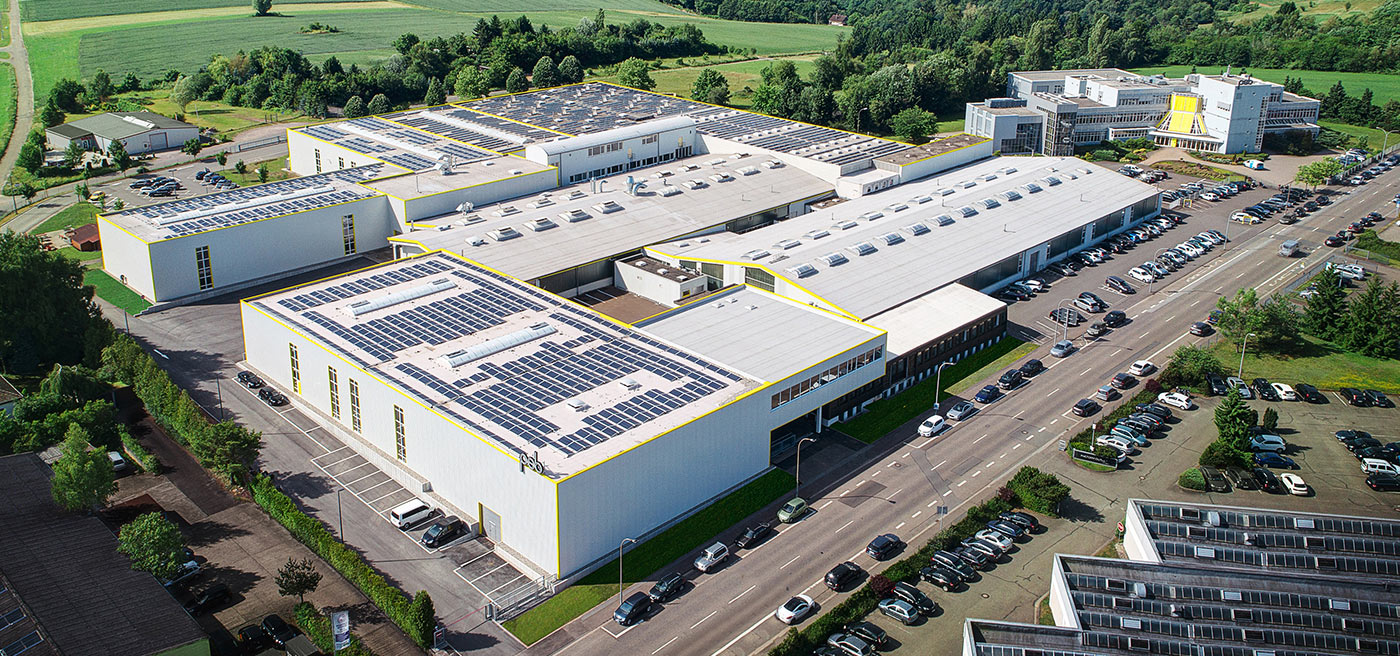 Sustainability as our mission
Our »green efficiency« approach reflects our conviction that sustainability and profitability can go hand in hand. At psb, we are proud to develop solutions that not only meet today's and tomorrow's intralogistics needs, we also protect the environment and future generations. Our commitment to sustainability spans across all our activities in order to create innovative and green solutions in intralogistics.
More about our concept of sustainability