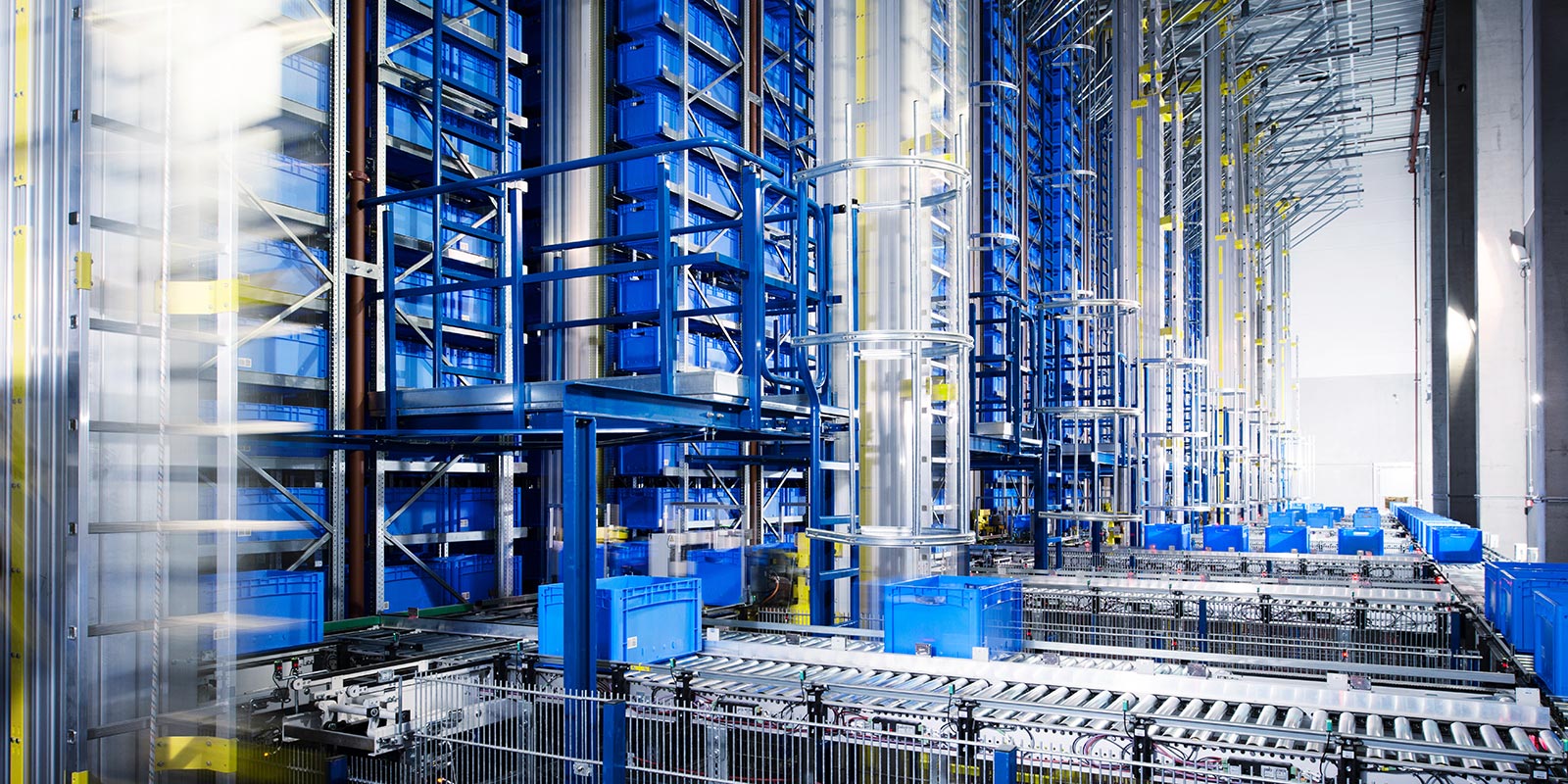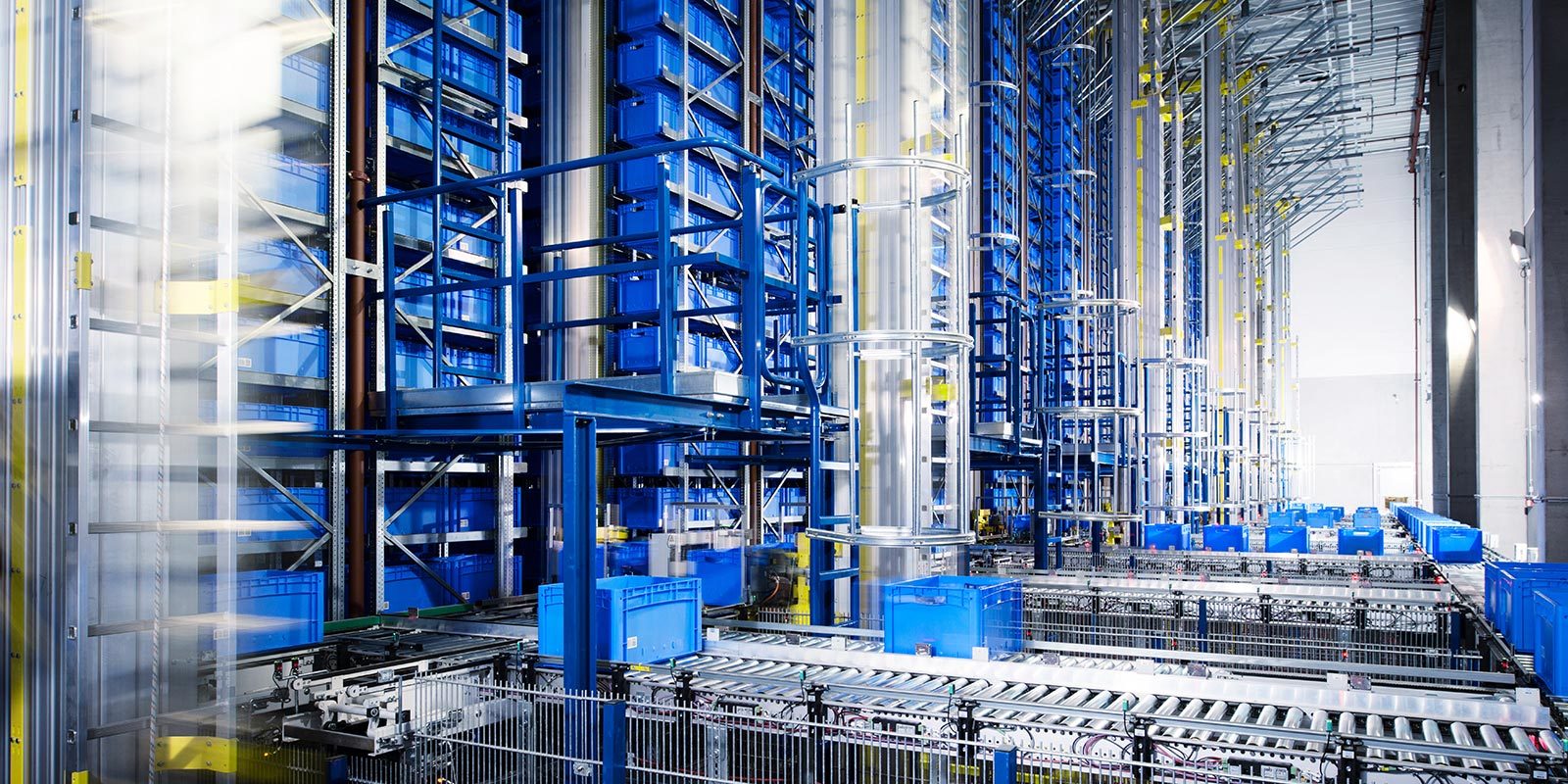 psb's individually optimised intralogistics solutions for small-load carriers
Regardless of whether the small-load carrier is a carton, tote or tray, we have the right concepts and systems, which we combine to create an optimal solution for each customer. Whether for production or distribution, our wide range of systems for the storage and handling of small-load carriers meet every requirement.
Our range of solutions is also very extensive in line with the diverse tasks and applications in the field of small-load carriers: Moderate to highest performance requirements, scalability, flexible usage concepts, horizontal or vertical conveyor technology, flexible interlinking, scales … there is no requirement that our modular system cannot cope with.
Storage of small-load carriers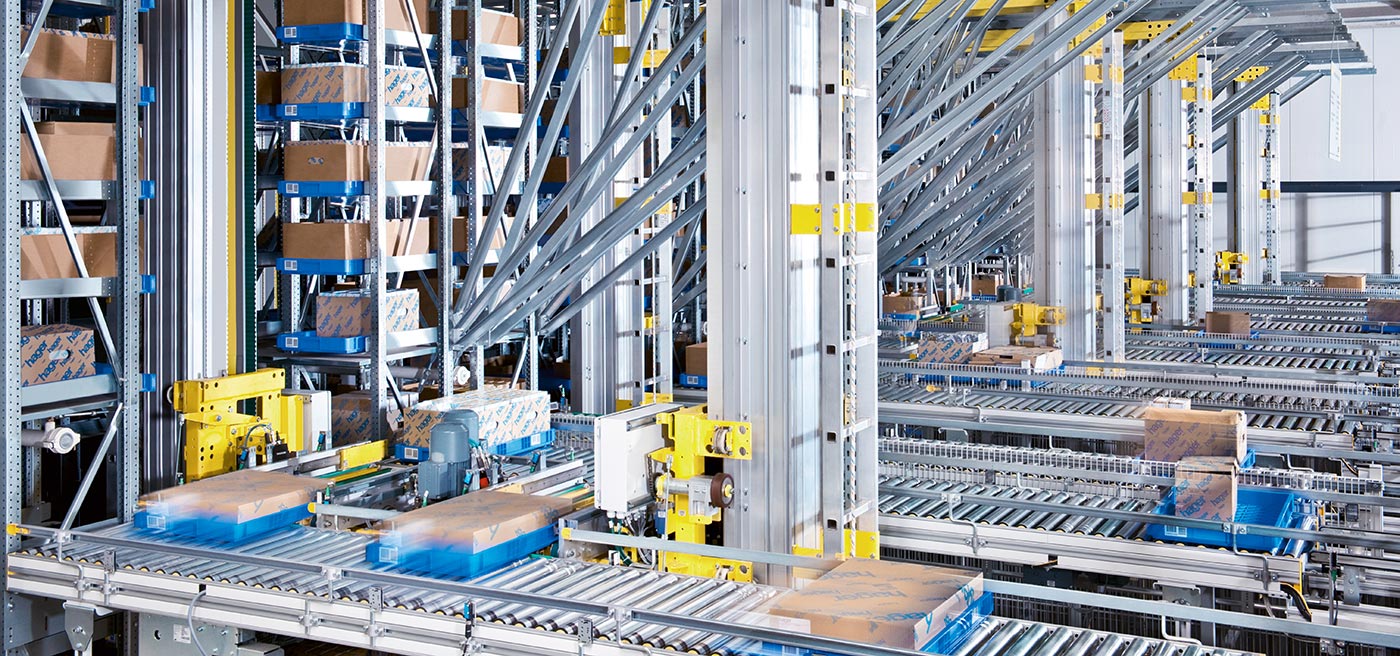 For the storage of small load carriers, we offer AS/RS stacker cranes designed for the different load classes. For more performance or increased flexibility, our vario.sprinter shuttle solution is available in various configurations.
The worldwide No. 1 in performance and flexibility in the field of shuttle systems, our Multi Access Warehouse operates at up to 3,000 double cycles/hour. This particular shuttle warehouse is also characterised by very good scalability, i.e. exactly the performance and capacity that is currently required is always available. Extensions are possible at any time, even during operation. Areas that are not required can simply be deactivated during off-peak times.
The psb microstore compact warehouse is ideal for entry into the automated storage of small-load carriers or as an additional decentralised warehouse e.g. for tools.
Transporting small-load carriers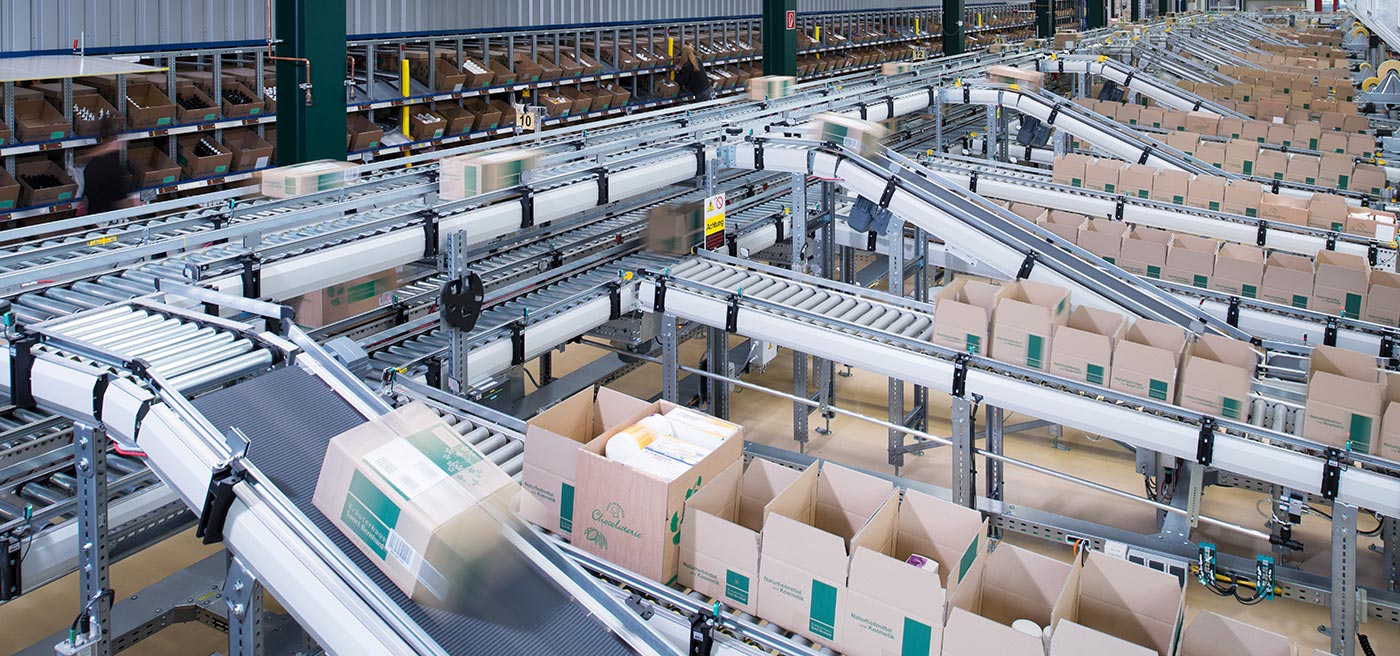 Our large modular system fulfils all your transport tasks for small-load carriers as well as the linking of the various system areas in different performance classes, at a speed of up to 3,000 LCUs/hour.
Adapted to your warehouse concept, we transport horizontally or vertically, with conveyor technology or flexibly with driverless transport systems, hanging or lying flat, with belt or rollers, left or right – adapted to your specific project requirements.
Picking small-load carriers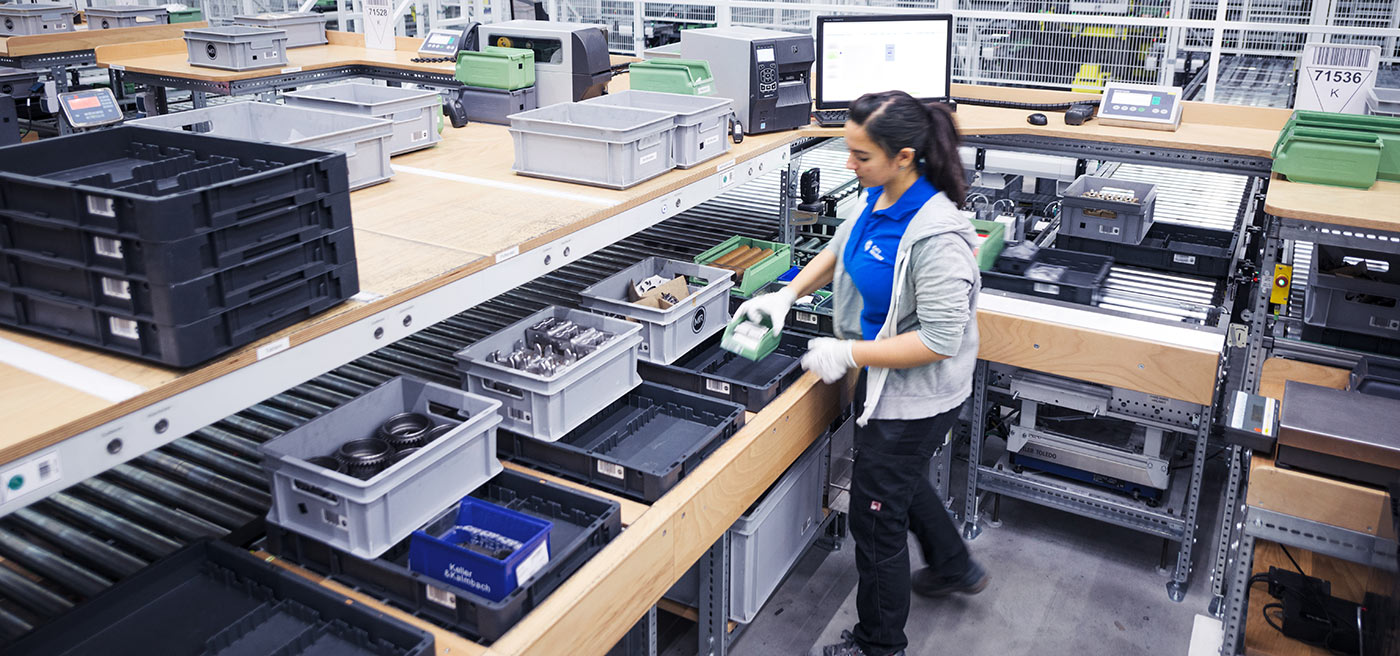 The picking of small-load carriers is, in addition to the warehouse, the key area of ​​an intralogistics system. Performance, accuracy and being able to carry out additional tasks are the parameters that influence our choice of the right solution. This leads to individual optimisation in every project.
We therefore offer a very wide range of systems for picking small-load carriers: from manual picking trolleys to one-to-one picking in the "goods to person" principle, to high-performance systems for the simultaneous processing of up to 60 orders and up to 1,000 picks/hour or the fully automatic robot picking.
Additional functions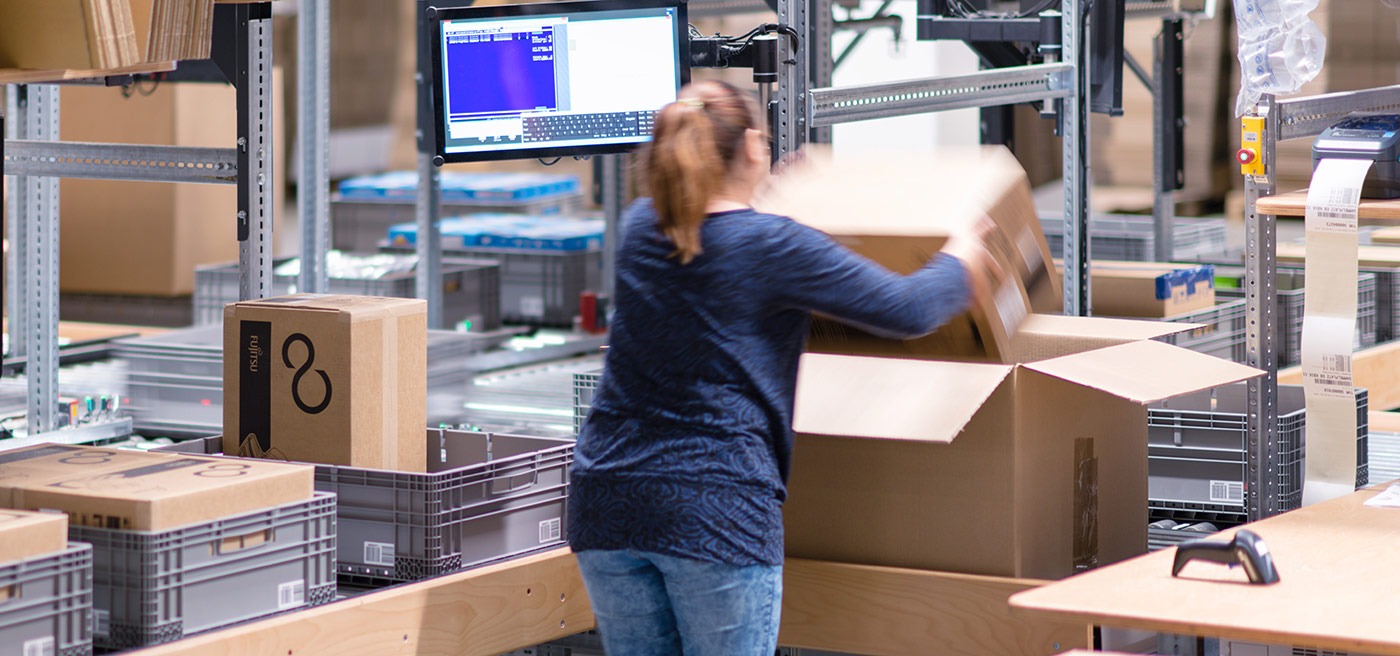 The requirements for an intralogistics system are not limited to these three main tasks. Only the seamless interlocking of the many complementary work and functional areas results in a successful and sustainable intralogistics solution.
These include, for example, workplaces for storage, packaging or, value-added service (VAS). Special functions such as scales and automatic or manual loading systems for tugger trains can also be integrated. A flexible crossbelt sorter takes on demanding sorting tasks in both order picking and dispatch.

In many projects, solutions for special requirements such as returns management with the use of a pouch sorter is of particular importance.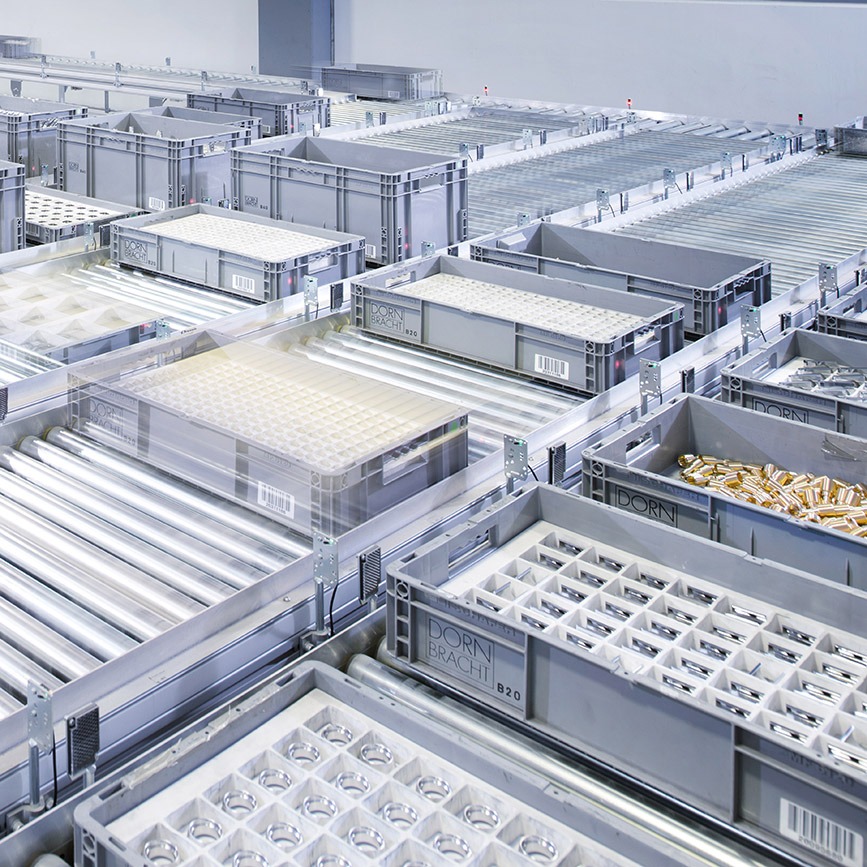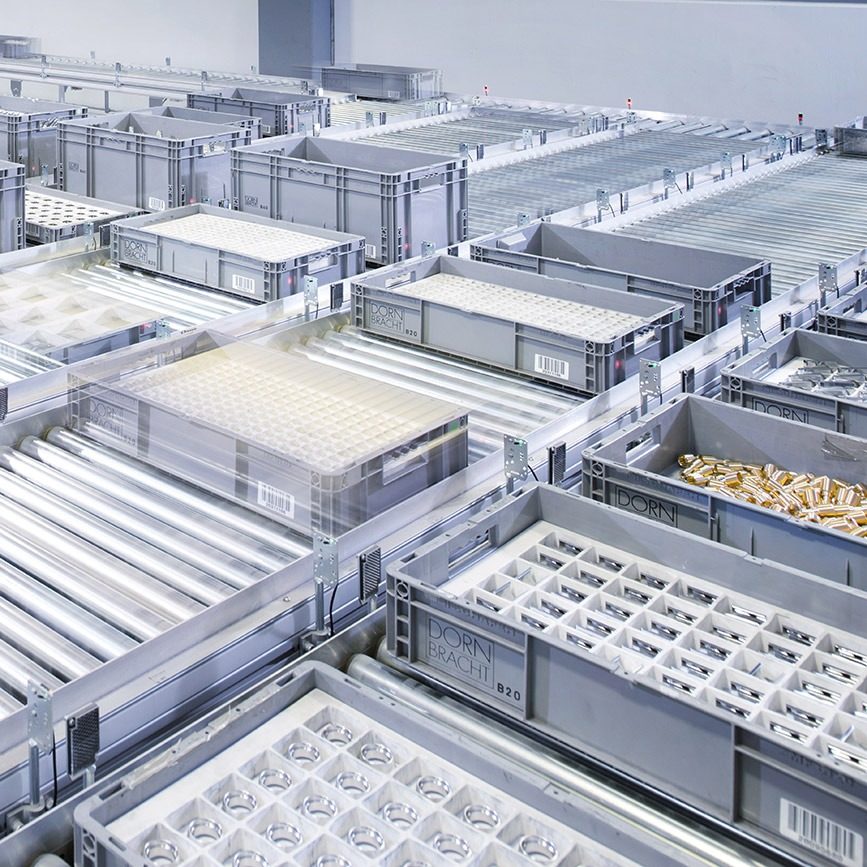 Best Practices
The basis for our tailor-made solutions for intralogistics systems is the extraordinarily wide range of psb systems. This enables us to use the optimal system modules for your project. From an economic point of view, we select the most efficient system technology for your production and distribution – tailored to your requirements and framework conditions.
Find out more about our intralogistics solutions for the returns process in these Best Practices:
Got Interested?
GET in touch with us!