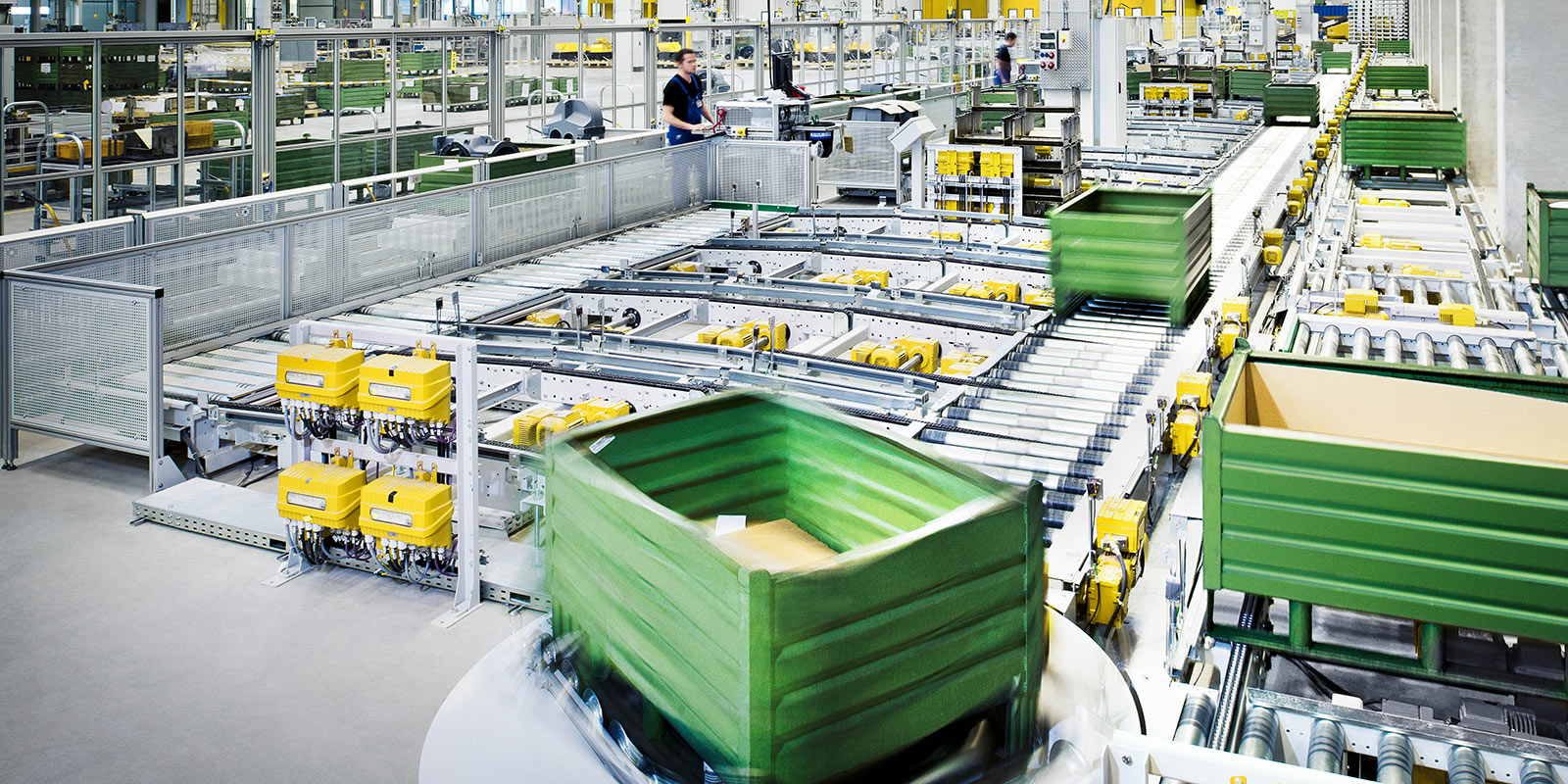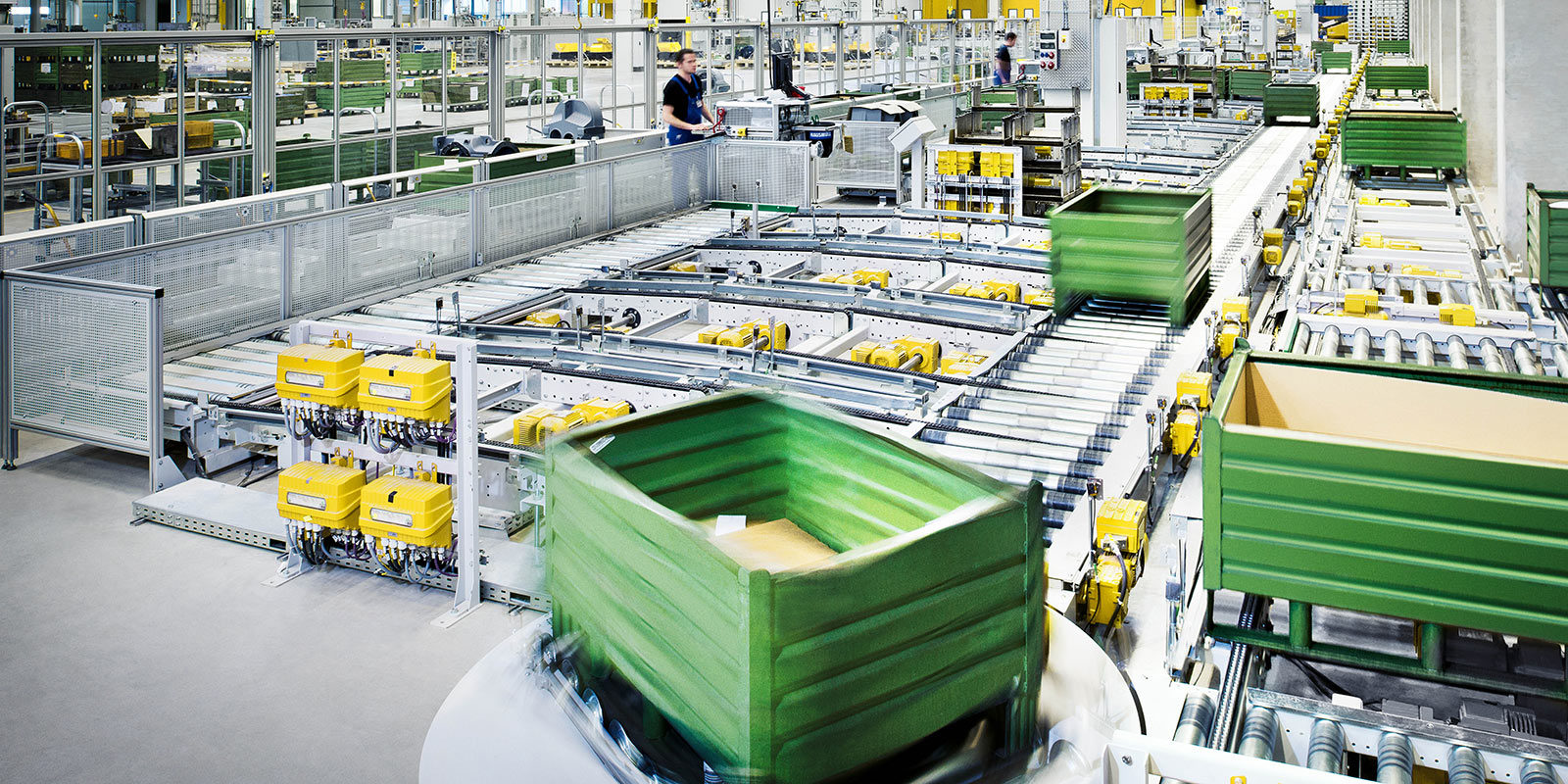 psb offers flexible intralogistics solutions for production supply
The terms JIT and JIS production (just-in-time and just-in-sequence) and LIVE production originate from the automotive industry. These concepts have long since established themselves as a production philosophy in other sectors.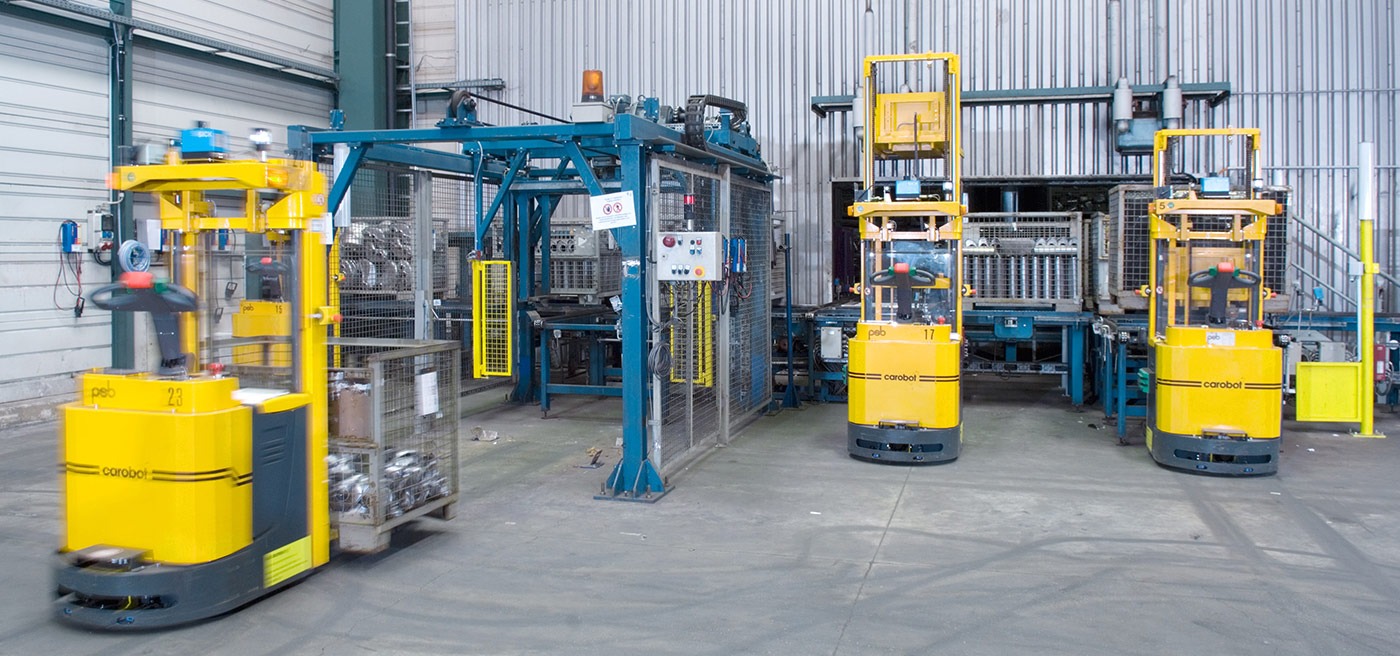 The "modular factory" of the future is another production concept that reacts flexibly to product changes. The manufacturing steps necessary for production are divided into modular islands. The number, design and purpose of these islands are flexible in order to enable market-driven and timely production. Just as flexible as our customer solutions for production supply.
Regardless of which system is used for production supply, the goals are the same for all of them: the greatest possible flexibility in increasing productivity and continuous utilisation of production resources. For intralogistics, this means low stocks, high throughput and flexible connection/disconnection of individual production modules – with continuous production supply.
Intralogistics systems for production supply from psb
Whether »island« or line production – we have the right system, tailored to the individual needs of our customers. For example, psb has been using the carobot driverless transport system for flexible and intelligent production supply for more than three decades. Or we fill tugger trains fully automatically: a transport solution that has proven itself in production to quickly and flexibly link individual areas with one another. Depending on the task at hand, manual loading and unloading of the train trailers can also be carried out.
Our organisation and software in intralogistics for production supply
We design tailor-made solutions for production supply, thus enabling an economical production process and implementing it with our selektron software suite – even for batch size 1. Close interlinking with ERP and PPS is just as natural for us as the parallel flow of goods and data. This not only increases the productivity of your company, but also reduces throughput times and stock levels at the same time.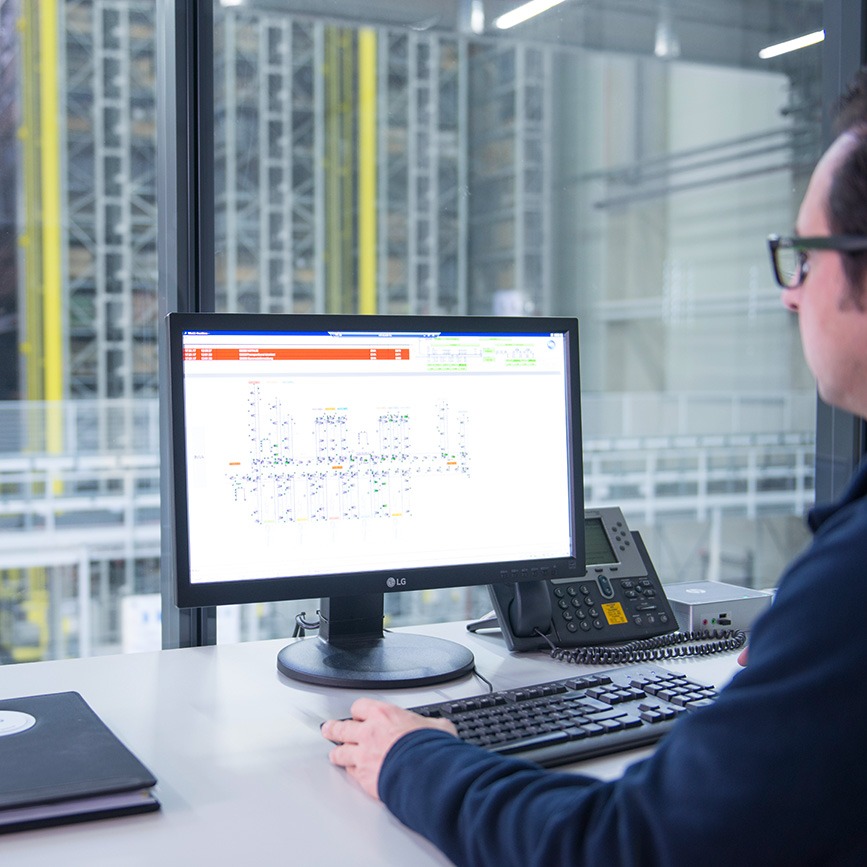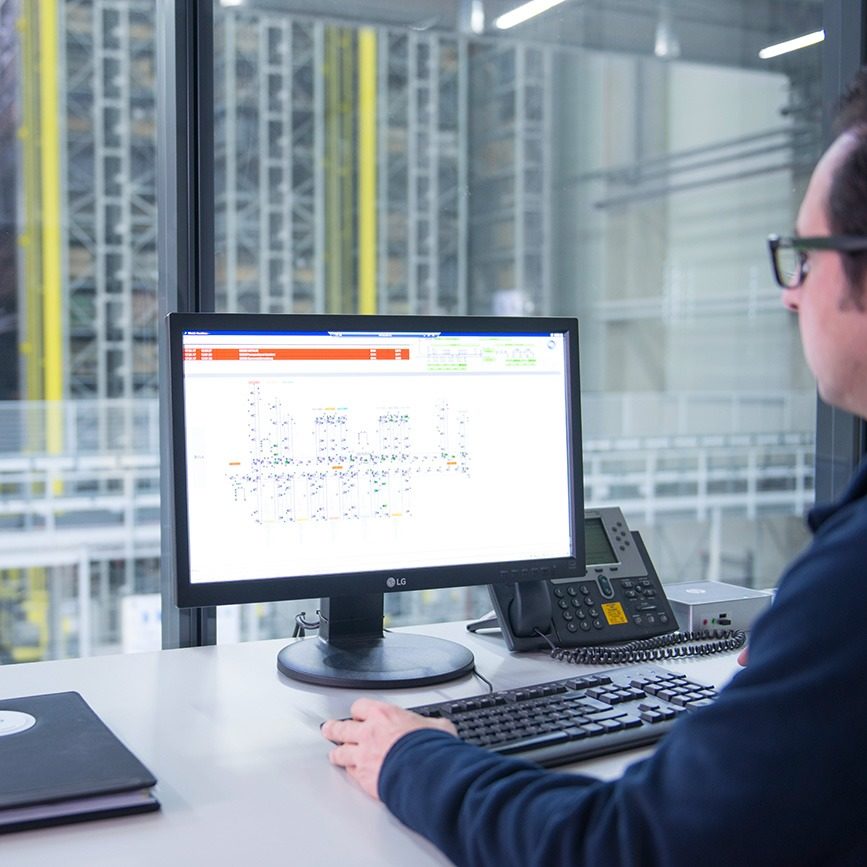 Best Practices
The production systems in the companies are closely linked to the distribution systems, which is why the system solutions for production and distribution go hand in hand for us. psb always takes a holistic view of the intralogistics solution – from the receipt of raw materials for production supply to the distribution of the finished product.
Find out more about our intralogistics solutions for production in these Best Practices:
Got Interested?
GET in touch with us!