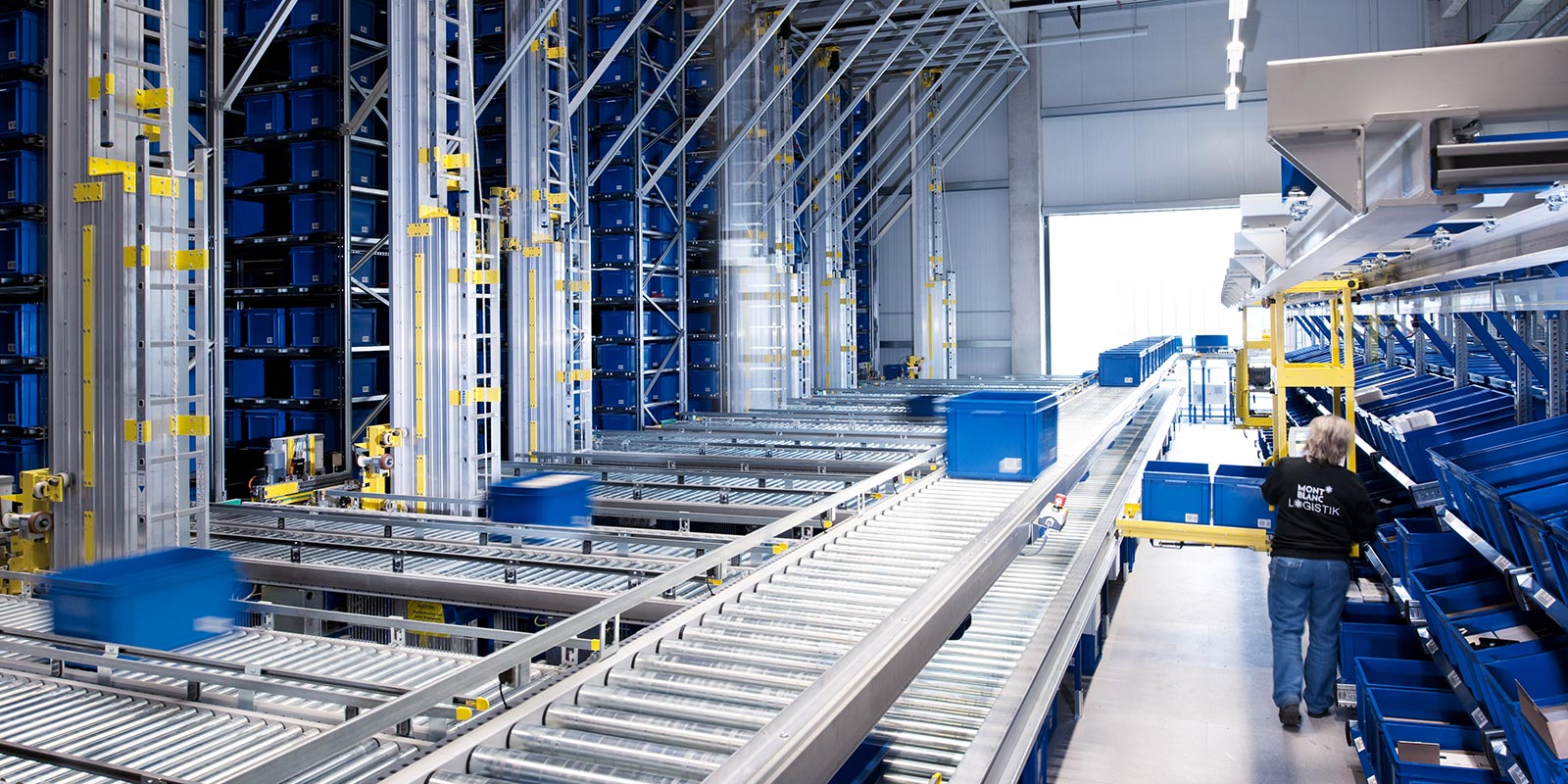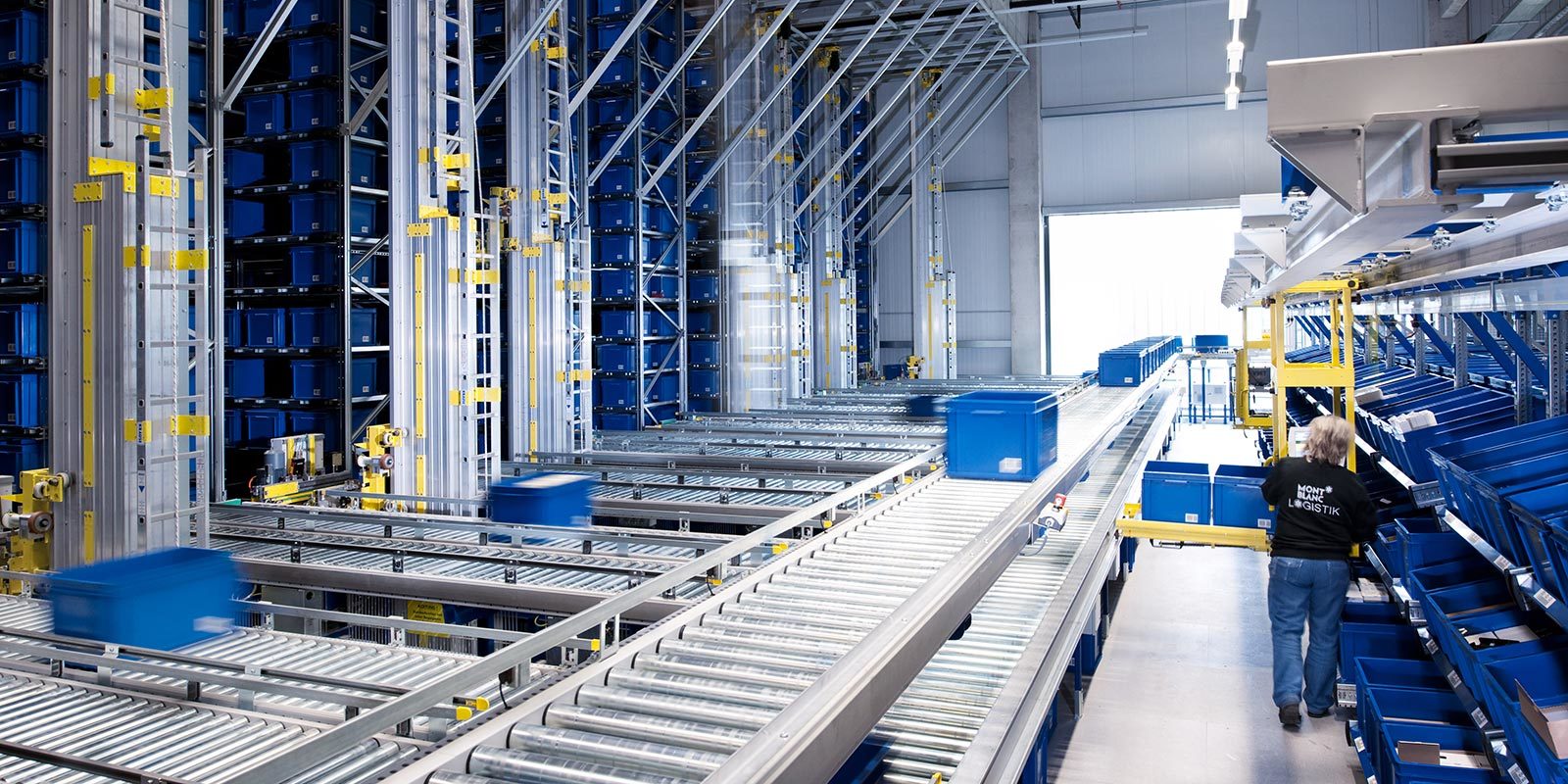 psb solutions for the retail sector
Distribution logistics in the retail sector must cover a wide variety of tasks, such as the synchronous initial delivery of new goods to many distribution bases or the rapid subsequent delivery of batches or individual parts. Sorting by styles, sets or individual parts within the stock keeping unit (SKU) must also be taken into account when planning the system.
Whether for sales via point of sale or in a multi-channel model, the quality of delivery in terms of goods and time is key for customer satisfaction – and thus, business success.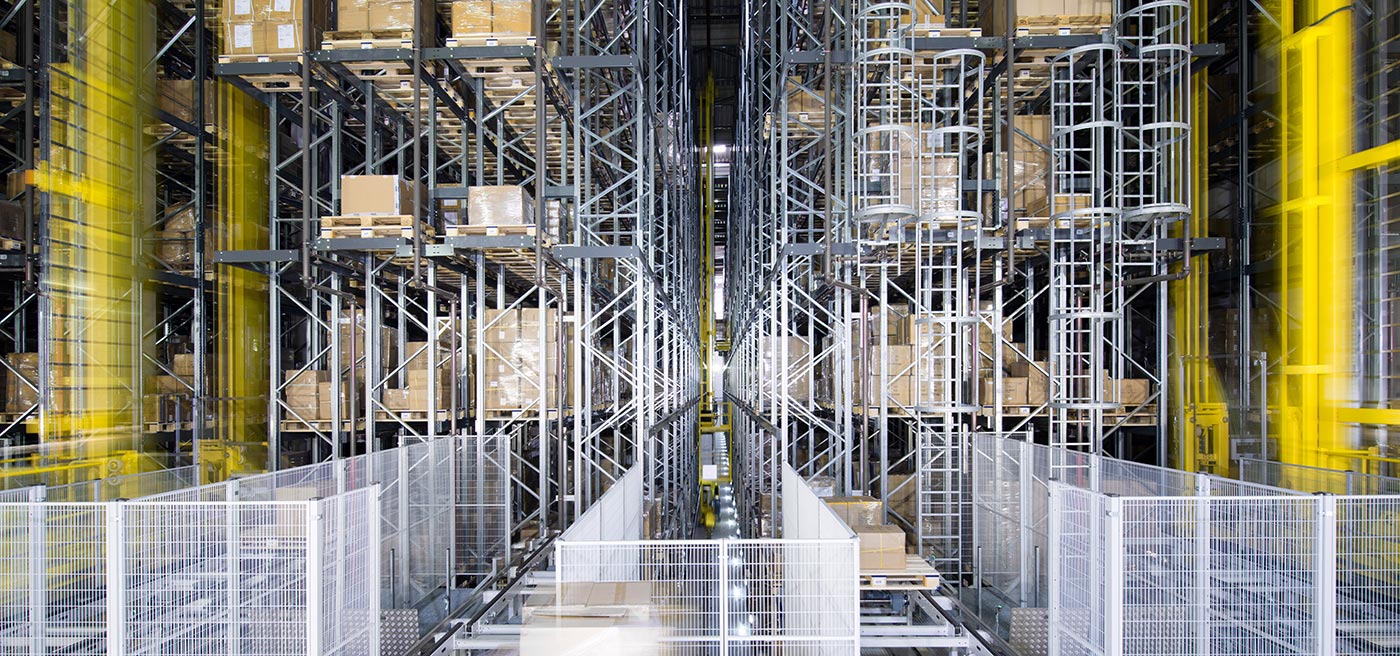 psb's intralogistics systems for distribution logistics
When implementing distribution logistics solutions for retail, psb focuses on flexible and scalable system design. By doing so, we guarantee efficient system operation both at peak and off-peak times.
The tailor-made buffer and storage concepts are closely interlinked with the organisation of the appropriate order picking and distribution systems. The seamless integration of all components is essential for the implementation of successful overall solutions. Our broad system expertise for almost every LCU and our holistic approach also offer a clear competitive advantage to our customers.
Software and organisation of psb's distribution logistics
The selektron software package from psb ensures smooth control of complex intralogistics, closely interlinked with the ERP (enterprise resource planning) of our customers. This not only guarantees on-time deliveries of goods, but also ensures a high level of transparency in processes and in stock monitoring.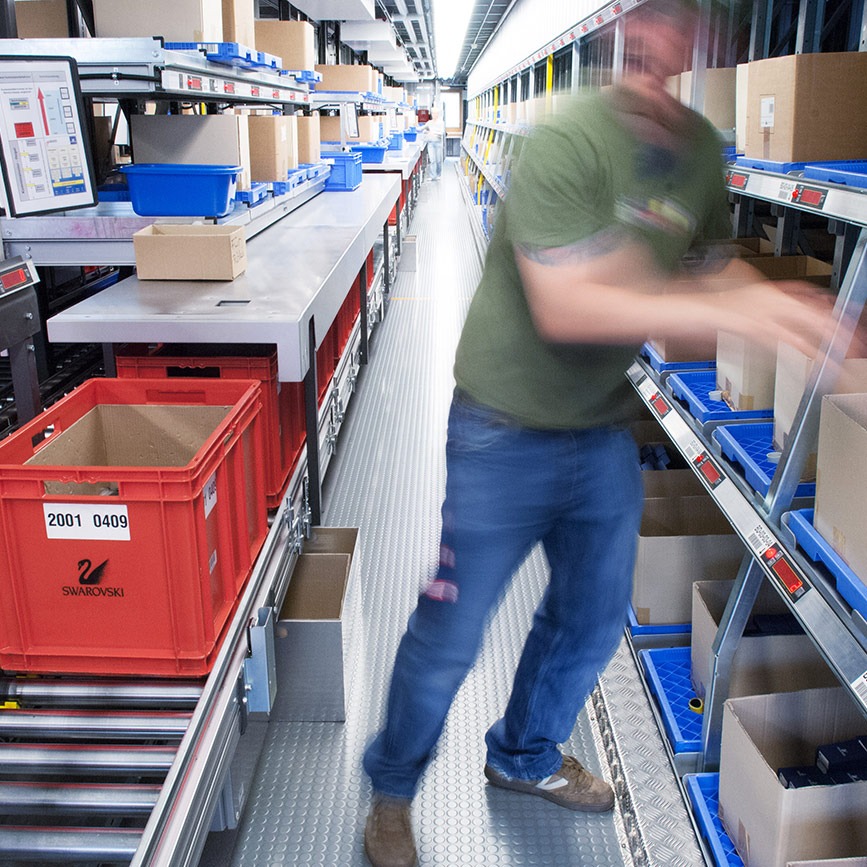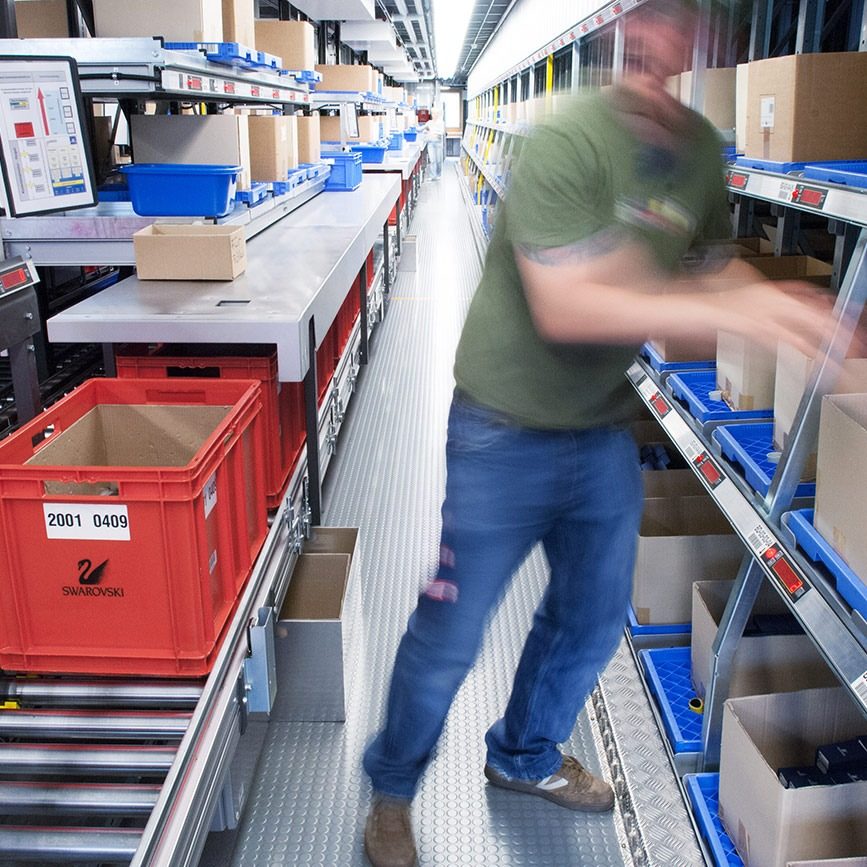 Best Practices
Successful intralogistics of entire systems in retail have to meet numerous requirements over a long period of time. The seamless integration of the upstream and downstream distribution levels is of great importance for the company's success.
For psb, it is therefore a matter of course to consider the entire process chain. For the fast loading and unloading of trucks and containers, utilising the loading capacity or the fast data availability are important factors for optimising cost structures.
Find out more about our intralogistics solutions for retail in these Best Practices:
Got Interested?
GET in touch with us!