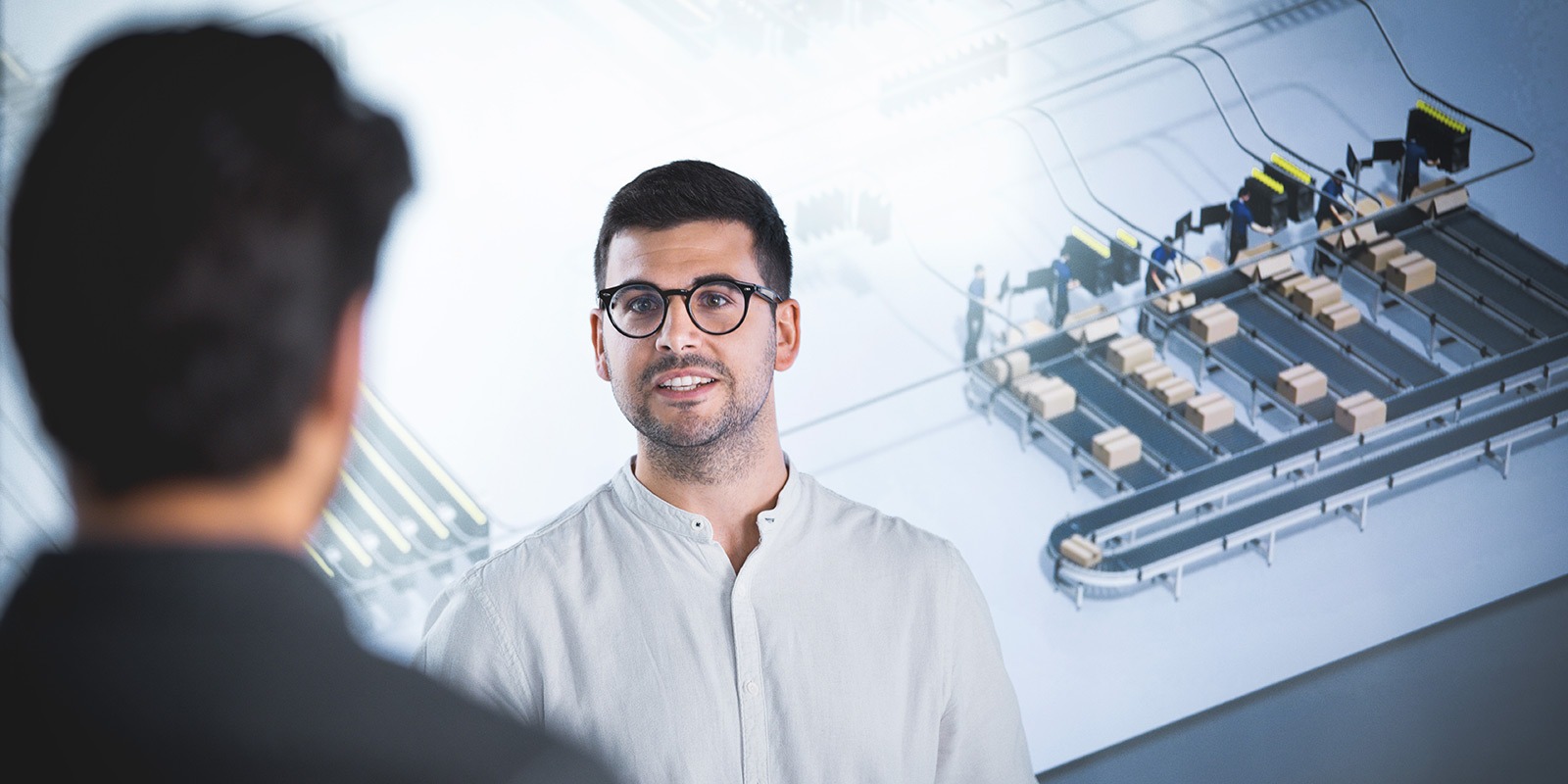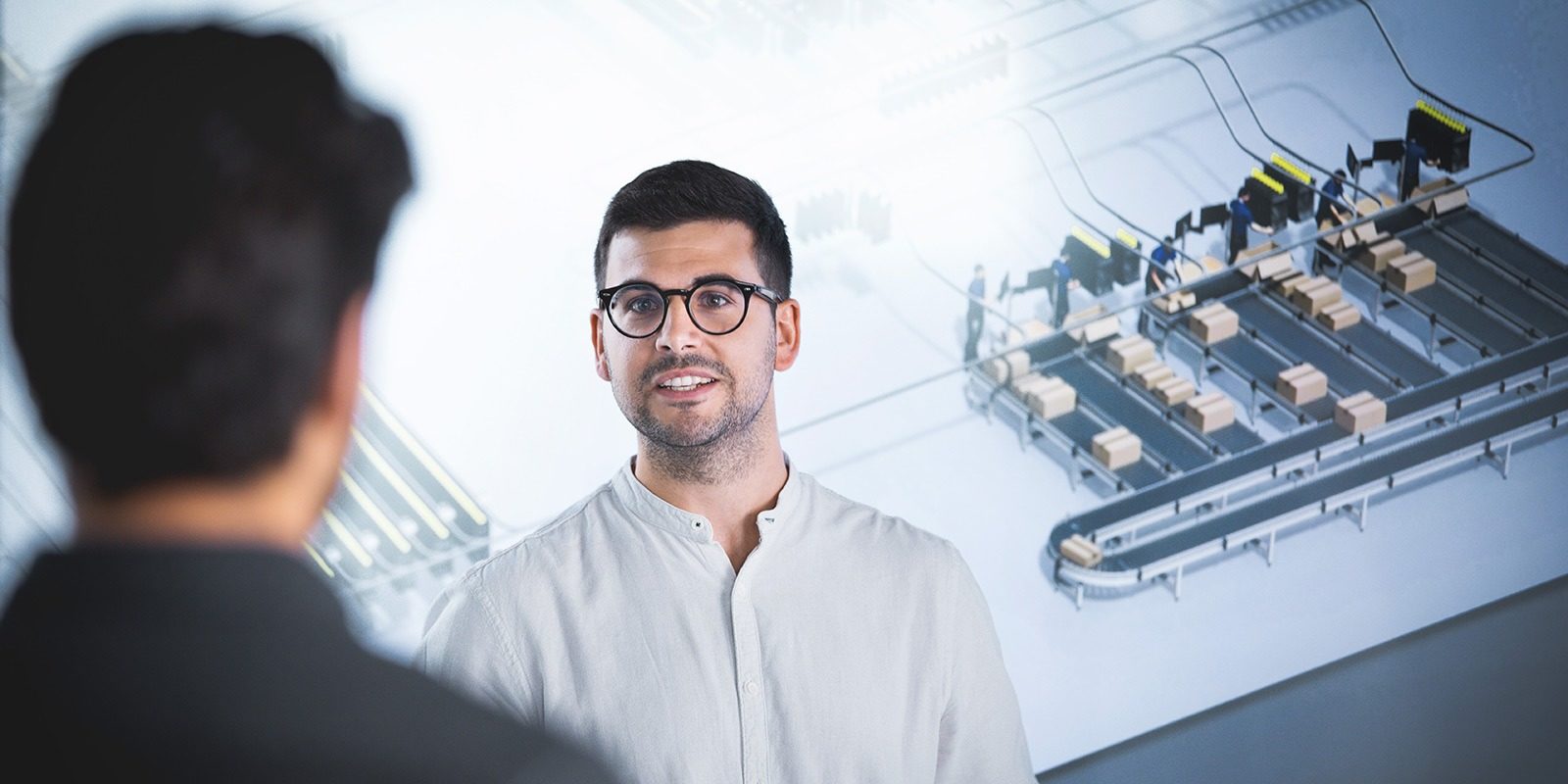 Tailor-made customer solutions
Our core competence: Customised intralogistics systems
Tailoring solutions individually to customer-specific requirements, while holistically developing and implementing intralogistics systems for production and distribution – that is our core competence.
Our company philosophy »Everything from a single supplier« illustrates the holistic approach with which we implement customer systems. We offer our customers everything from a single supplier, from consultation and design to implementation, maintenance and service – and that applies to all system components: systems engineering, control technology and IT organisation.
Intelligent system design: The basis of success for every project
Holistic, well-thought-out planning strategies require in-depth analyses. That is why we first listen carefully and take a close look together at your current key business figures, material flow data and planned future scenarios.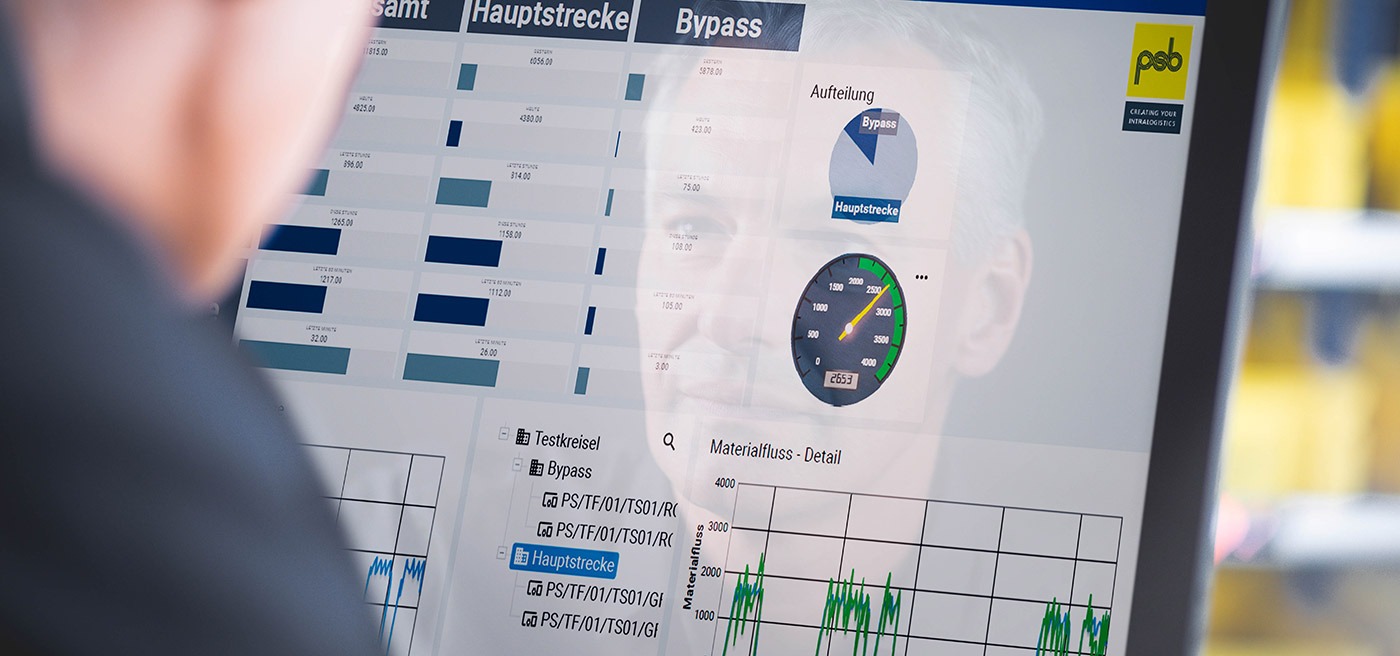 During this process, we provide you with comprehensive advice on the intralogistics system that is right for you and the corresponding organisational planning, in order to then develop your future-proof and highly available intralogistics system step by step from the system modules that are available to us as a complete-range supplier.
The best of all possible solutions: Tailor-made instead of »off-the-peg«
As we are thinking in terms of systems, we do not offer individual products, but complete intralogistics systems. This ensures that everything is intertwined and systems are able to run highly profitably for decades.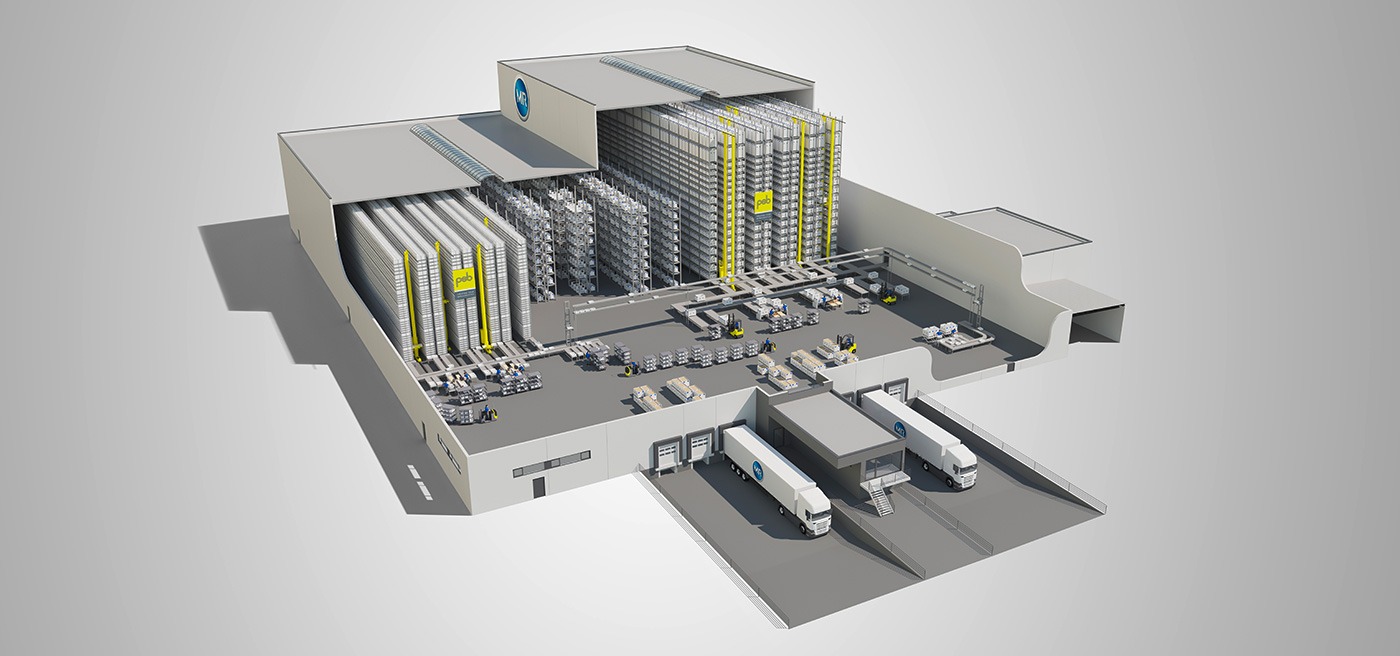 Our intralogistics systems are tailor-made for your requirements and dimensioned to be future-proof when commissioned. Right from the start, we consider all eventualities and take into account many options for scalability and adaptation to changed business models.
Innovative: Systems engineering and control technology
The basis for our tailor-made solutions for intralogistics systems is the extraordinarily wide range of psb systems. This enables us to use the optimal system modules for your project. From an economic point of view, we select the most efficient system technology for your production and distribution – tailored to your requirements and framework conditions.
Intelligently linked: psb's IT solutions
Inseparable components of modern logistics solutions involve a customised control system as well as seamlessly integrated warehouse management and material flow organisation.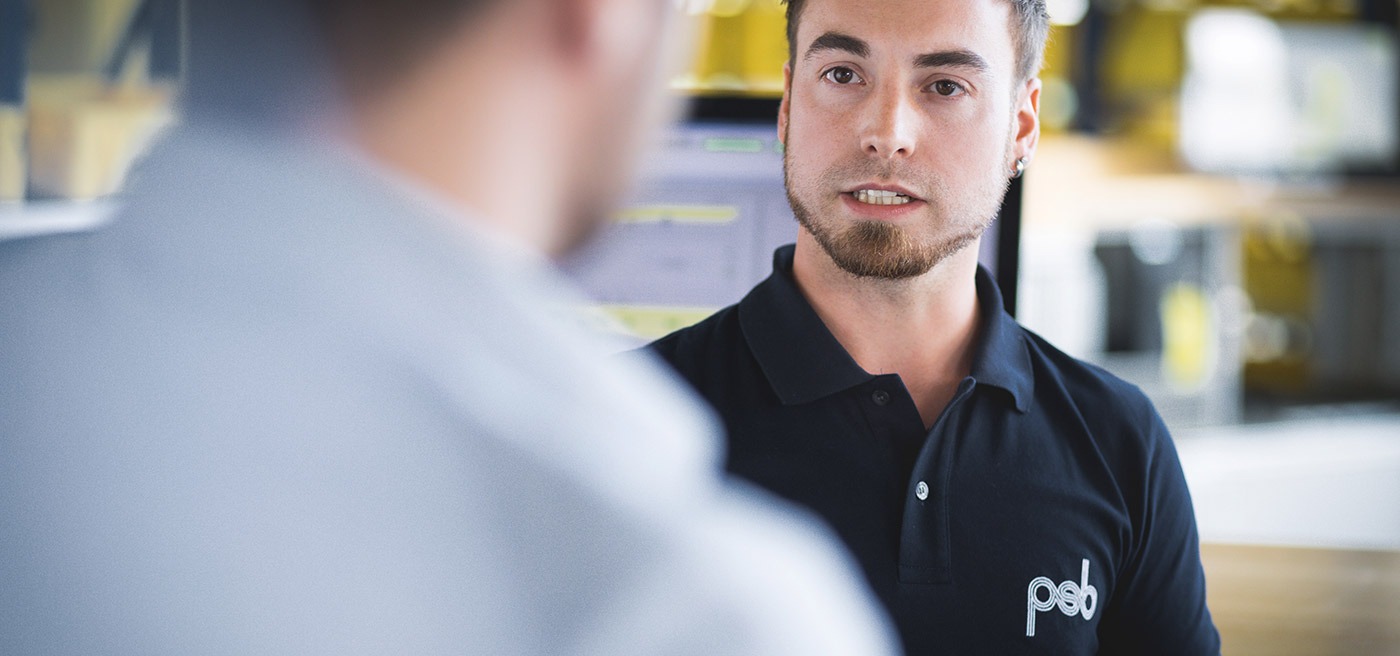 Essential: First-class lifecycle service
Custom-fit and highly available intralogistics systems can only be implemented with a range of coordinated services. All the better if these – as with psb – come from the same supplier as the system technology, because only these services allow for a sustainable intralogistics solution.
Range of services
Our extraordinary wide range of services extends from conventional conveyor technology to storage systems for cartons, totes and pallets, picking systems and sorters, to a driverless transport system or overhead conveyor technology. Our software suite offers the ideal platform to map your requirements and processes on the most economical level.
Material and data flow, information technology
Consultation, design, implementation, lifecycle service
Extensive range of system modules
Components: mechanics, controls, software
System modernisation/retrofit
JIT-JIS-LIVE production
Systems for machine and workstation supply
Production and finished goods buffers for small parts and pallets
Flexible linkage
Tugger train loading/milk run
Intralogistics distribution systems for hanging and flat-packed goods, spare parts distribution, general consumer goods
Storage technology for hanging and flat-packed goods (cartons, totes, pallets)
Picking, distribution and sorting systems
Subordinate control system (PLC/IPC)
Production and material flow organisation
Warehouse management
SAP® EWM
ERP connection
Warehouse control systems
Simulation/emulation
Got Interested?
GET in touch with us!