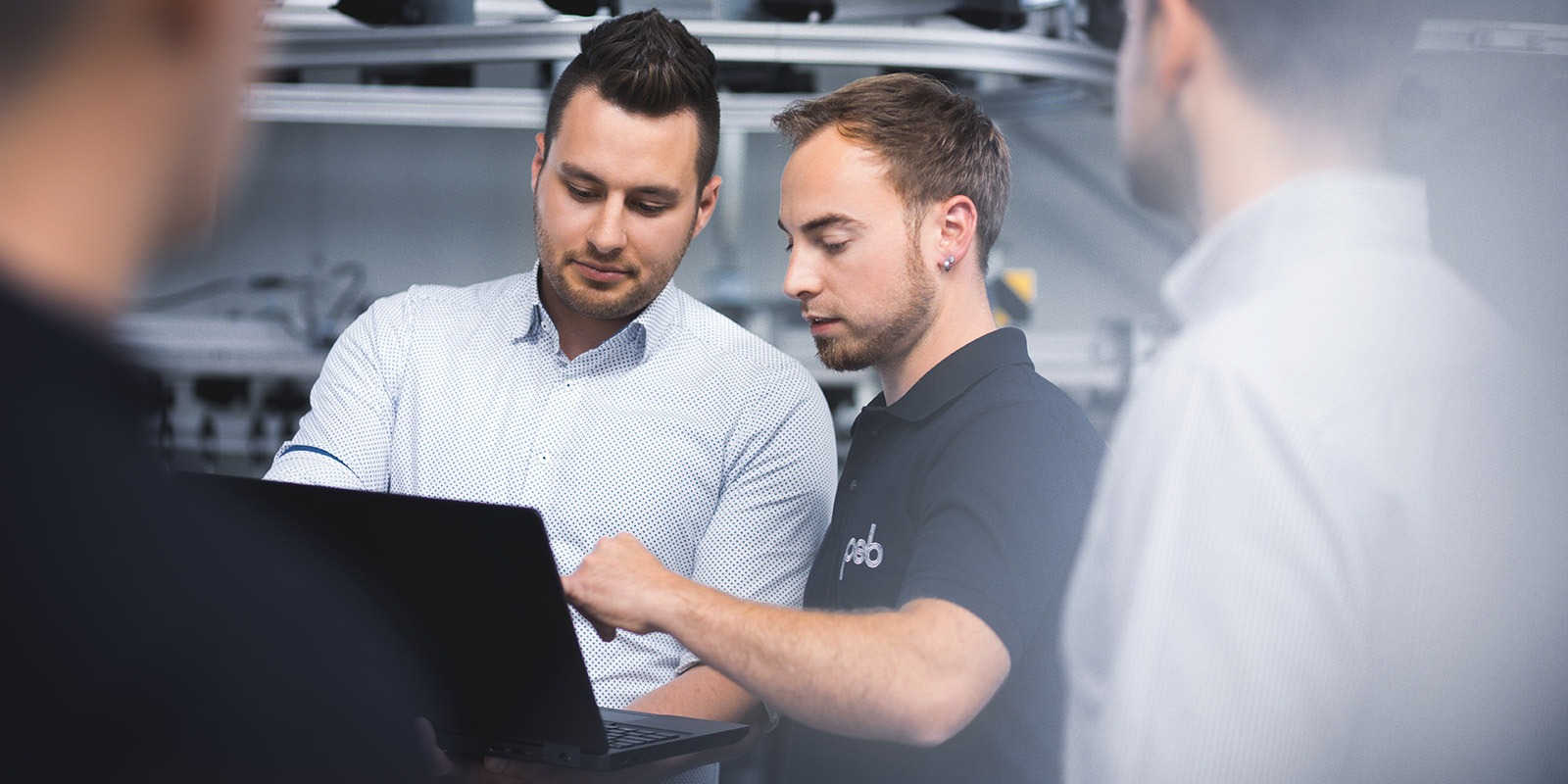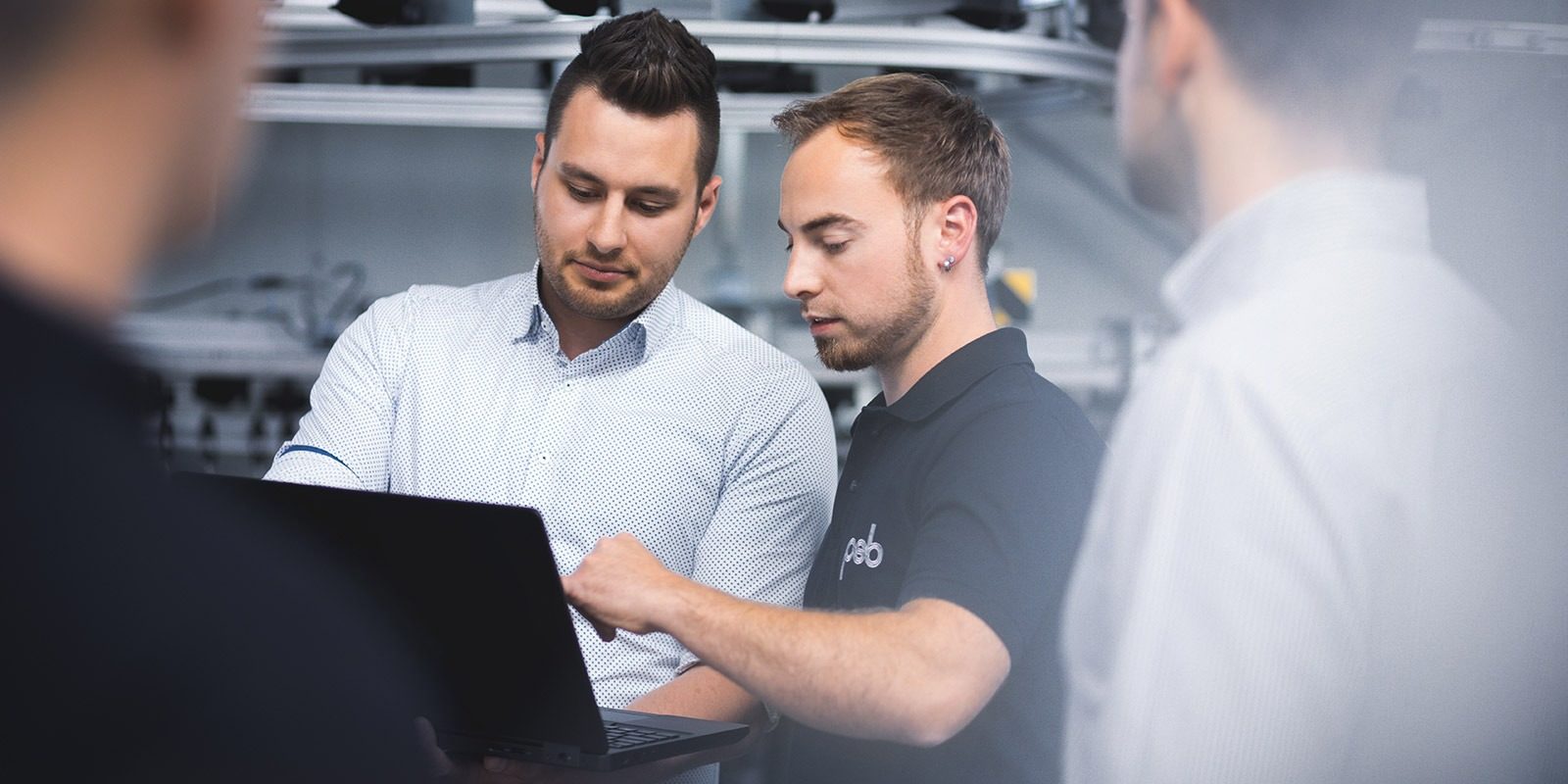 Lifecycle service from psb:
Our service – your security
With our psb lifecycle service, we guarantee you maximum system availability with high performance and a long service life. We know how essential a highly available and effective intralogistics is for our customers, especially when, for example, production takes place in multi-shift operation and JIT production, or when in e-commerce goods are dispatched according to the »same-day-delivery« principle.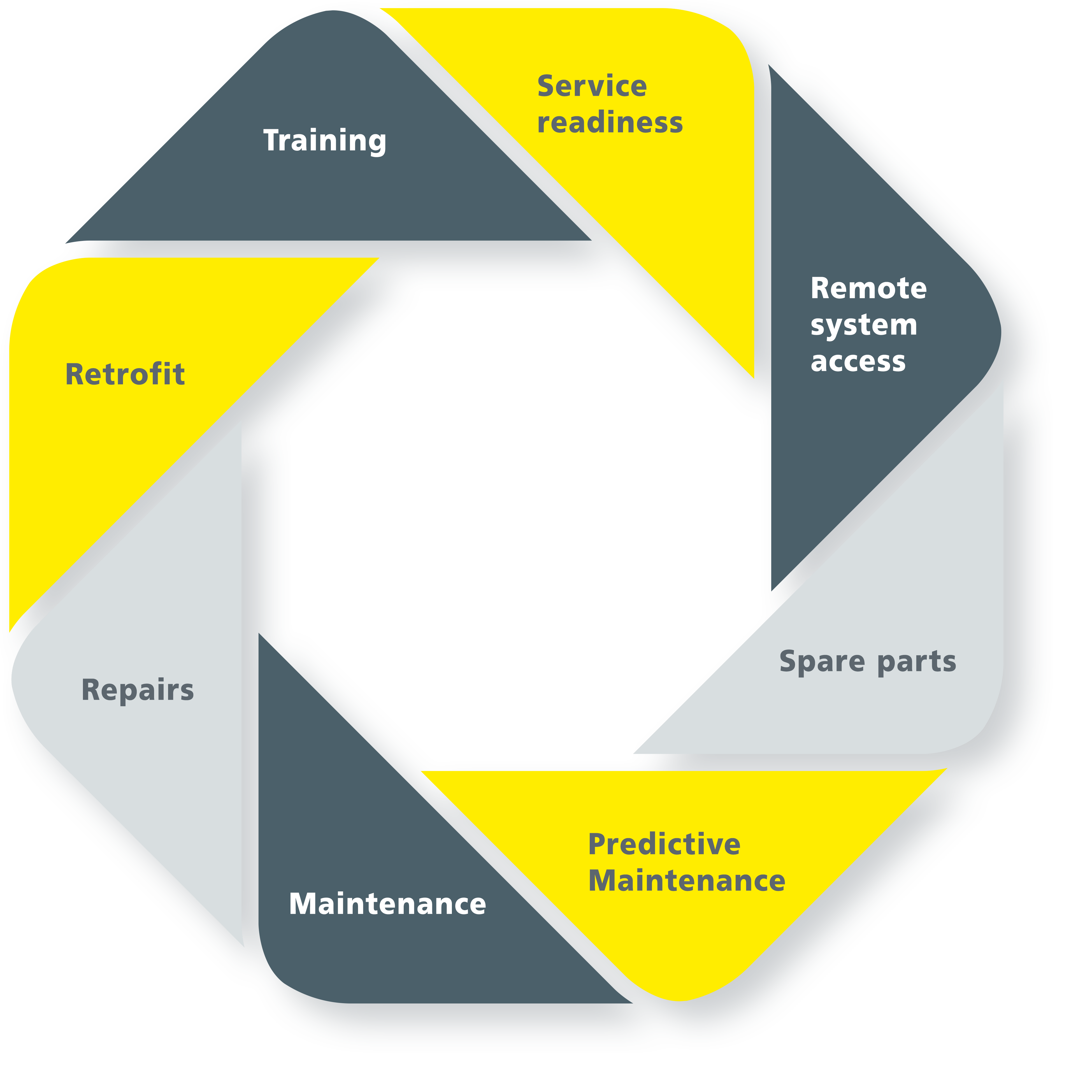 The individually tailored packages of our lifecycle services include all services that are necessary for the successful operation of a highly complex, automated intralogistics system. Our service modules interlink with each other and range from operator training to maintenance and quick assistance in the event of a fault.
Of course, our company philosophy »everything from a single supplier« also includes the psb lifecycle service. Because we are aware: Only a company that designs, implements and programs all elements of a system is able to offer its customers good and long-term service during the system's entire service life.
The lifecycle service begins with passing on know-how to your staff
Operator and maintenance personnel training is the basic element of a smooth system operation. We provide the various training modules both at our main office in Pirmasens and at our customers' own premises.
Spare parts supply
At psb intralogistics, our own high level of in-house production depth also includes the supply of spare parts throughout the entire service life of an intralogistics system. This not only ensures excellent availability of all system components but also downtimes are reduced in the event of a problem, which is supported by courier delivery if necessary.
Maintenance
How high is the system workload? Are there parts of the overall system, which are subjected to a higher or lower workload? Considering these aspects, our experts carry out the preventive maintenance of the system installation as part of the psb lifecycle service.
Predictive Maintenance
Predictive Maintenance is a maintenance concept adapted to the actual conditions of the system components. The states of the components are measured and analysed, and a maintenance request is only reported if any deviations from the target state occur – in contrast to fixed maintenance intervals.
The concept allows maintenance work to be reduced to the necessary extent, avoids the premature replacement of components that are still intact and thus reduces maintenance costs. In addition, it enables the early maintenance of systems or assemblies where necessary, before malfunctions or standstills occur.
Repairs
Together with our 24/7 service readiness, fast support by our own technicians reduces downtimes in the event of a fault.
Remote system access
All psb intralogistics systems have remote access. Whether it is for preventive remote maintenance or immediate assistance in the event of faults, remote system access is the most important tool used by our service team. Almost any issue can be solved via a remote diagnosis, where necessary together with a customer technician on site.
Service readiness
psb has a highly qualified, experienced service team for mechanical components, control technology and software that is ready to help our customers around the clock, 365 days a year, worldwide.
This action chain does not involve any call centers. The caller receives immediate assistance from a psb technical support engineer. Supervised from our main office in Pirmasens, our team works in collaboration with decentralised service offices both at home and abroad.
Retrofit
In addition to extending the service life, intelligent modular optimisations allow for modifications to be made which incorporate changed business processes. A completely redesigned intralogistics system can therefore continue to offer the right solution for your current and future company requirements.
In addition to the modernisation of mechanical components, the psb range of services covers the entire subordinate control system (PLC) including the electrical installation, and also the psb selektron software package.
<br>
Got Interested?
GET in touch with us!