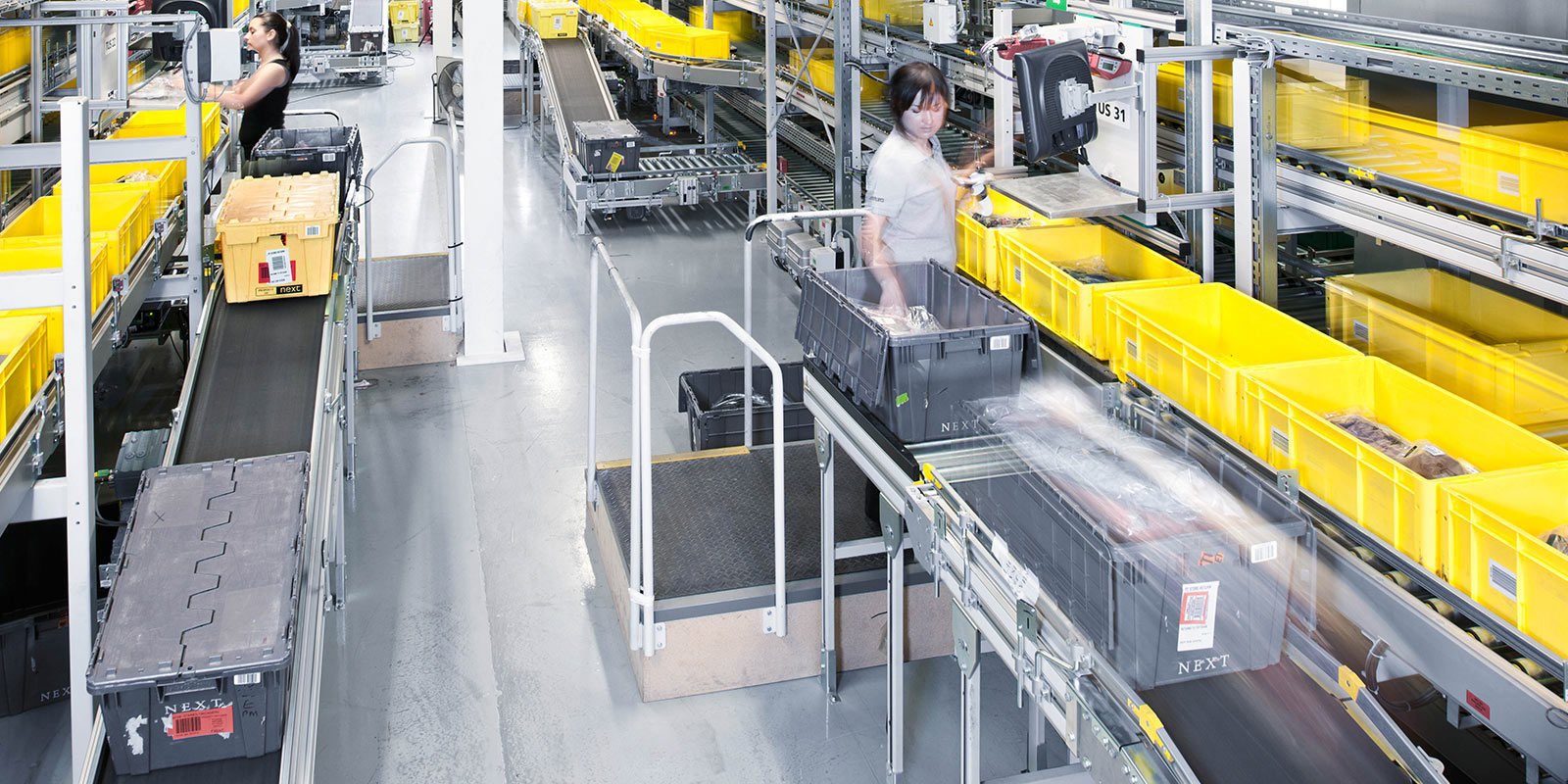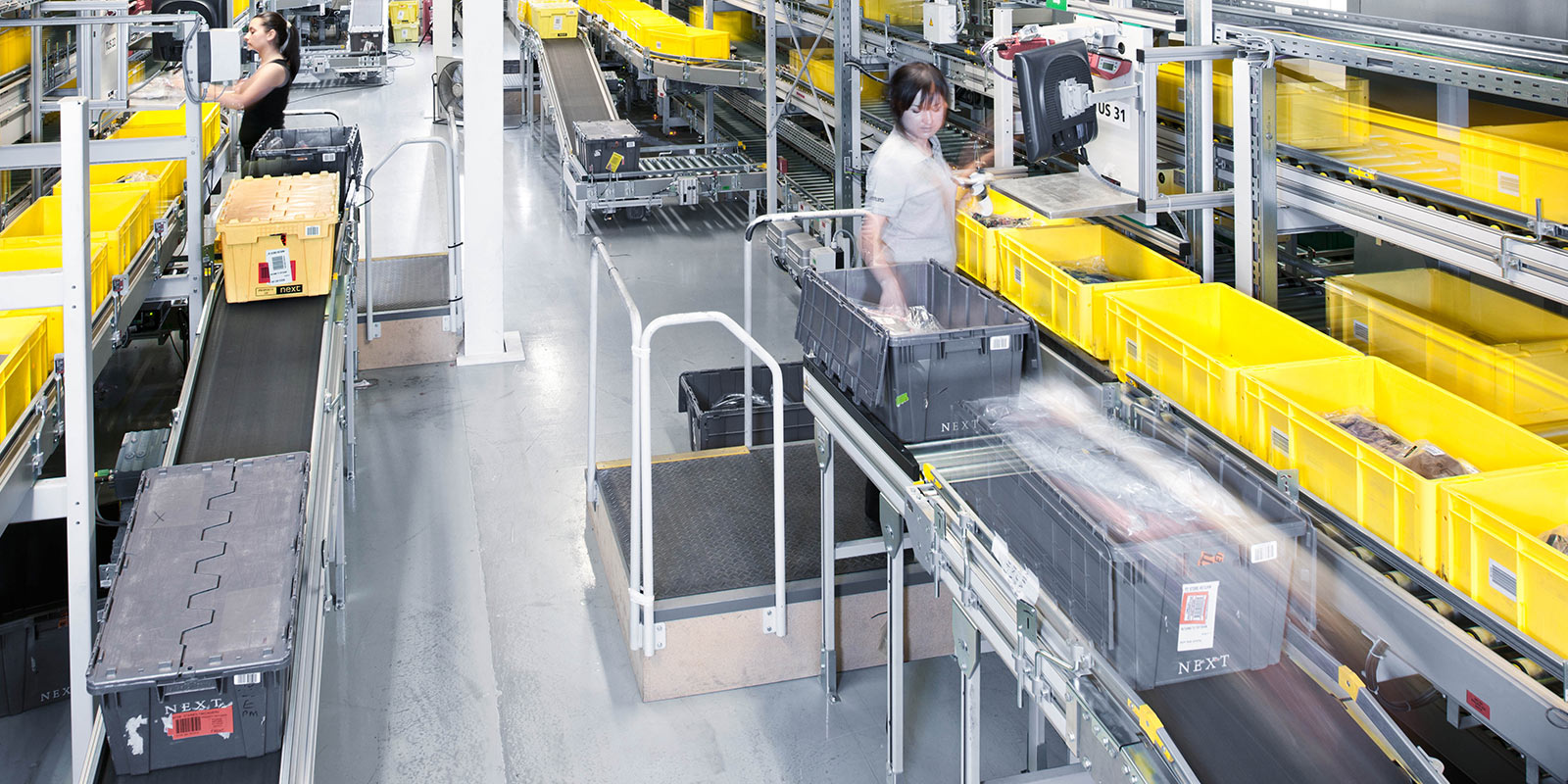 Efficient returns processing is essential for business success
The challenge of processing returns mainly concerns companies in online trading. But even in stationary retail, especially with changing collections, returns can occur that require a well thought-out concept for efficient processing.
E-commerce, or rather m-commerce, has been growing rapidly for several years. Online ordering however leads very often to many returns because the ordered goods don't please or fit well. This trend will not change in the near future either.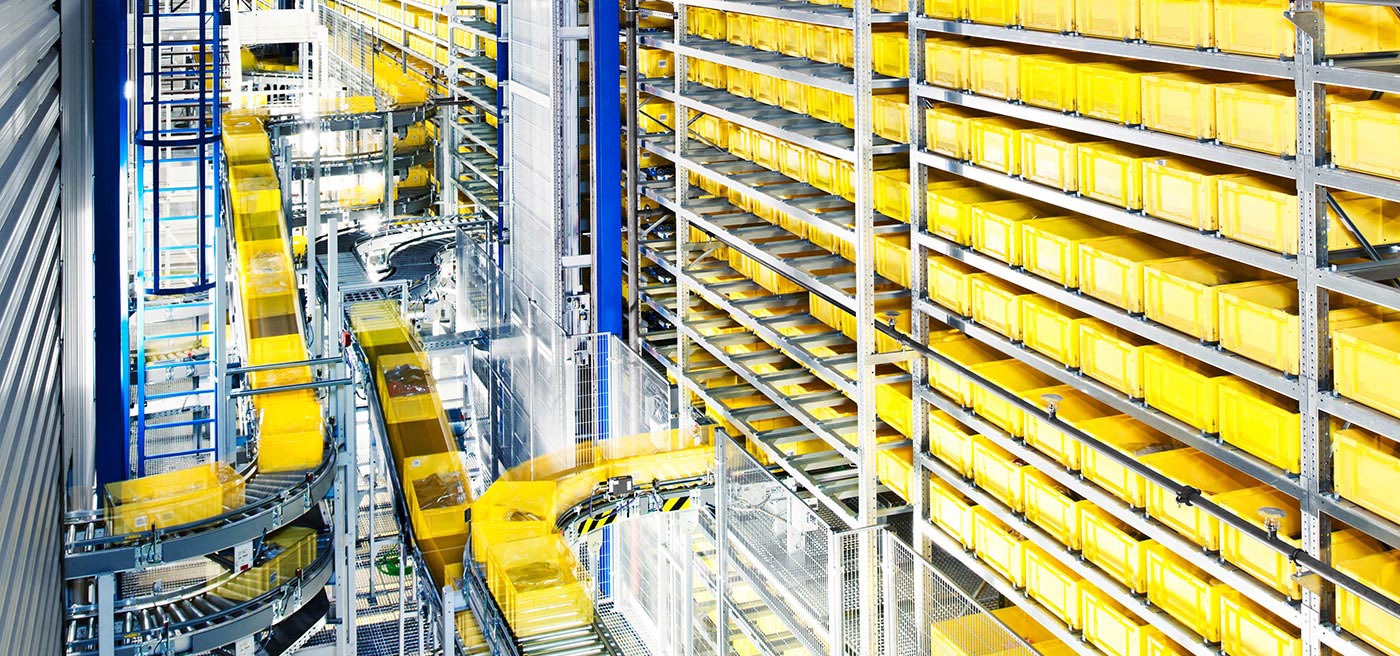 Returns processing is therefore playing an increasingly decisive role for operators of distribution centers. Depending on the industry, return rates in the single-digit percentage range or over 70 % are generated. A customised and efficient returns concept is essential for economic success in industries with high return rates.
Flexible systems for returns processing
Sorting the returned goods back to the original storage location – regardless of whether manually or technically – is certainly the most inefficient solution. psb offers tailor-made solutions for economical returns handling.
For example, incoming returns can be individually placed in pouches either manually or automatically after quality control and held in a pouch buffer for being picked again. Upon receipt of an order for the previously returned item, it is transported from the pouch buffer to the picking or packing station, and, where requested, with other goods out of the original warehouse.
Alternatively the returned items are put into special mixed content totes to be returned to the warehouse and managed with that stock. These mixed totes can be buffered in a psb shuttle warehouse, for example. Thus, simple returns processing is combined with high container-filling levels and high storage density.
Organisation and software for returns processing
Returned goods must be available for sale again as soon as possible. That is why for us the second sales process for an item begins when the first customer registers their return. Returned goods are then channelled back into the sales process with high priority after a quality inspection has been carried out. The additional workload on the system or the distribution process must therefore be kept as low as possible.
Our selektron software suite masters this challenge, closely coupled with the customer's ERP. With it, our customers are able control their complex intralogistics very easily and at the same time benefit from the high level of transparency in processes and inventories.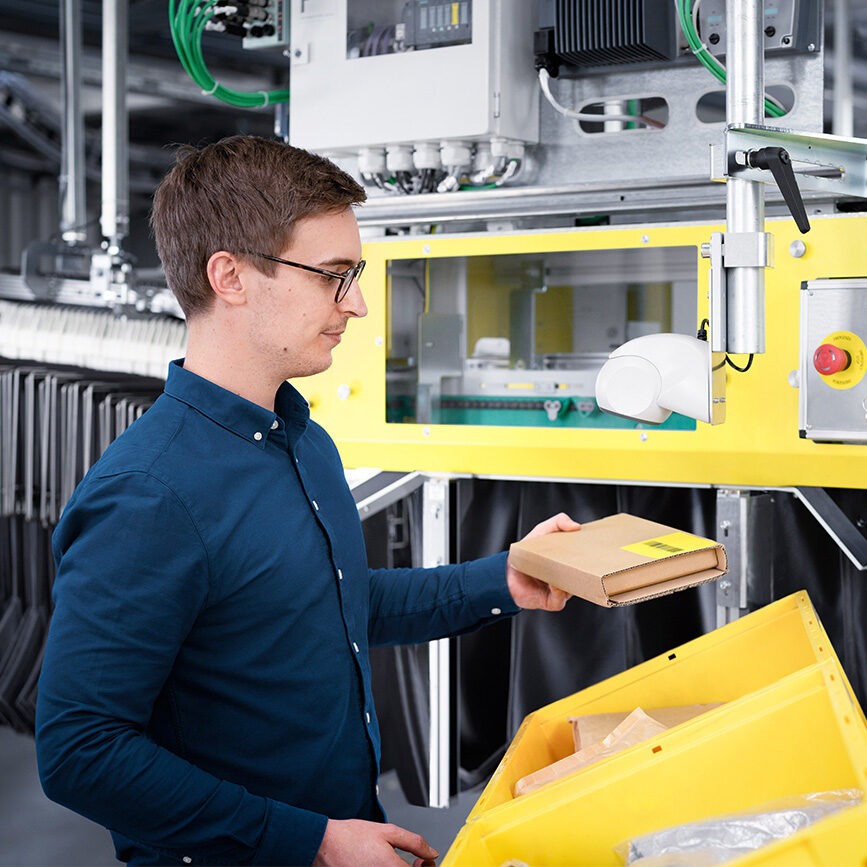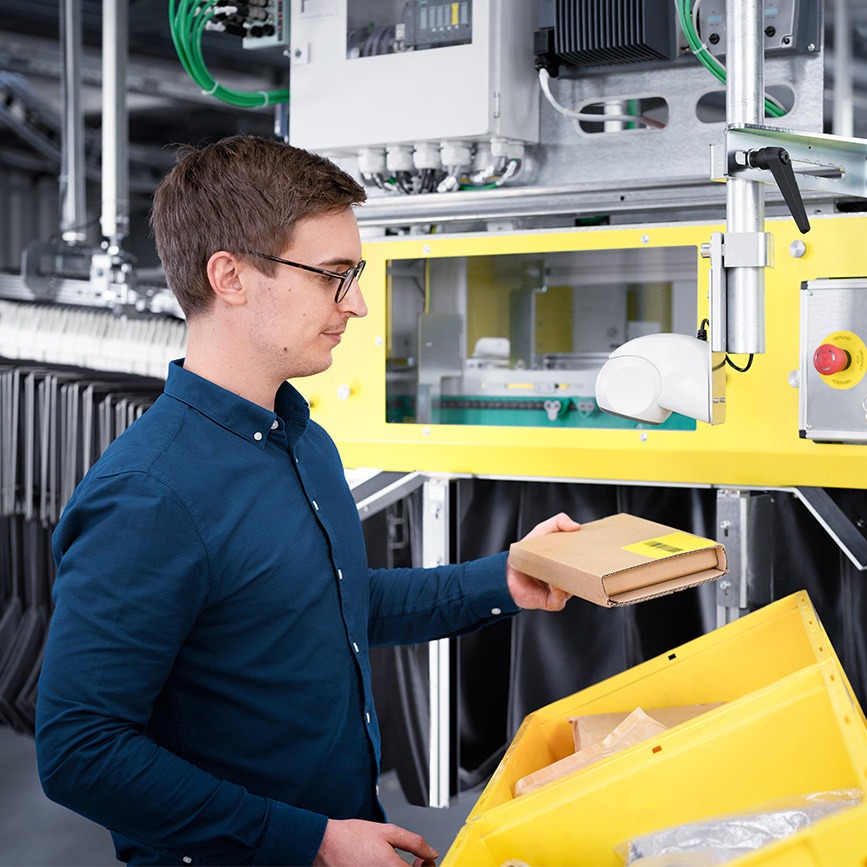 Best Practices
The best returns solution for your project depends on many factors. That is why we analyse your business processes carefully and include your ideas for the future development of your company. We then implement these analyses in an elaborate consultation and a tailor-made concept for your returns processing.
Find out more about our intralogistics solutions for the returns process in these Best Practices:
Got Interested?
GET in touch with us!