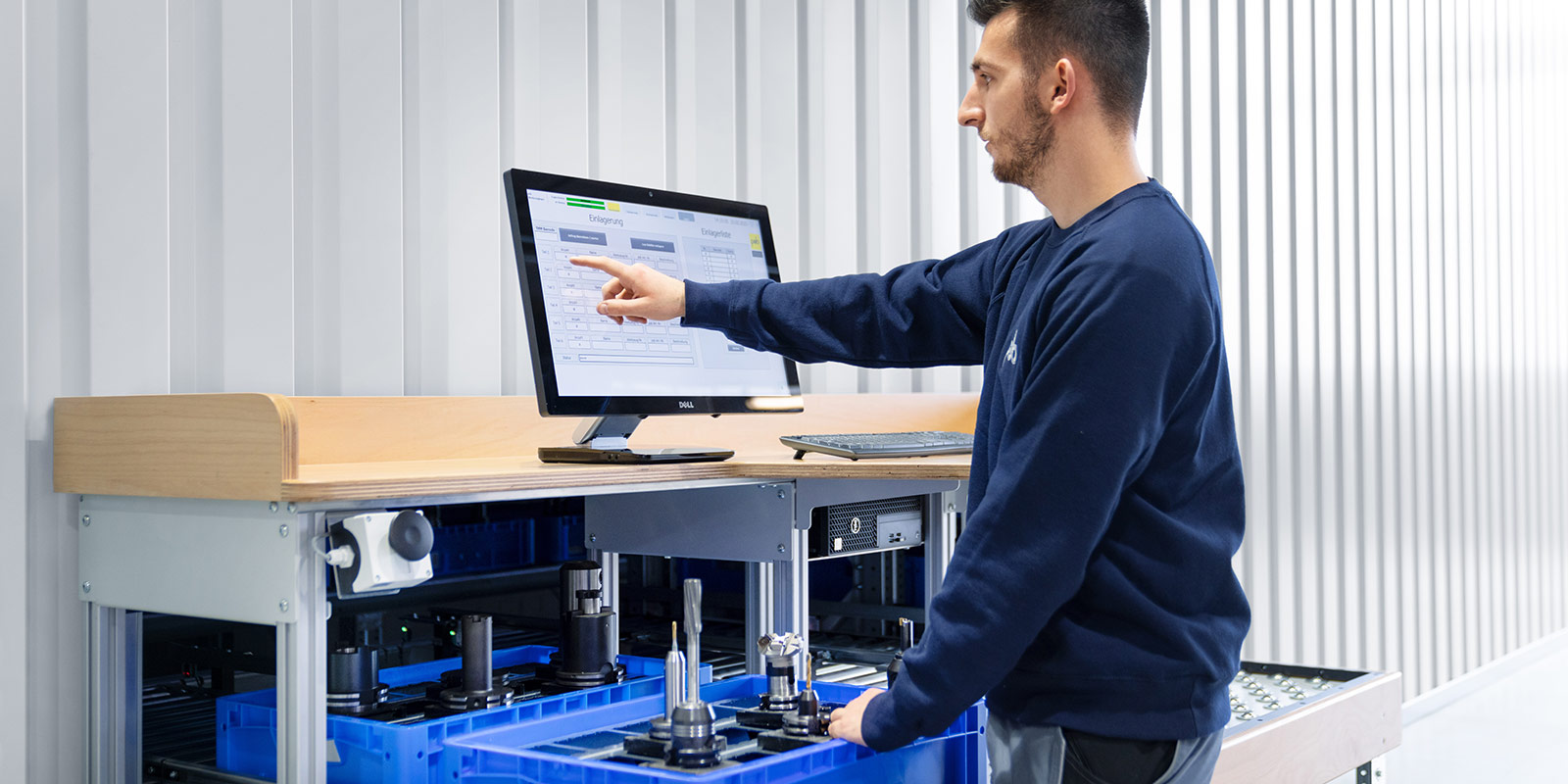 The ideal start into automated warehousing
Especially in the beginning, a fully automated storage system often seems to be too big or too expensive. This is why many companies decide to work with manual or semi-automatic warehousing systems.
But there are also solutions that have been specifically developed to provide cost-effective goods or production warehouses with low space requirements – automatic and without long walking distances. Thanks to a simple and ergonomic operating concept via a central workstation, automatic compact storage systems effectively simplify the storage process and offer flexible options for reducing the amount of work involved in the storage process.
Modern shuttle systems enable a lean entry into the »goods-to-person system« and offer a powerful and ergonomic solution for the start into the automated system world. Modern compact warehouses offer an excellent stand-alone solution, but can also be easily integrated into an existing system landscape. This way, a wide range of applications can be covered today, from automatic spare parts storage and tool storage to fulfillment solutions.
Compact and yet powerful: The psb microstore
The compact storage system by psb is especially designed to offer a reliable and cost-effective solution for fully automated storage technology on a small floor layout. The microstore consists of a racking system, a vario.sprinter shuttle and a lift, which transports the shuttle with the goods to different levels.
Starting at approximately 11 meters in length and 3.5 meters in height, the microstore offers a fully automated alternative to conventional storage systems. With 500 to 3,000 storage containers – depending on the size –, the most diverse storage requirements can be mapped. At the picking workstation, arranged on the side, up to 150 totes per hour are automatically provided.
Flexible solutions for long-term success
Designed as stand-alone system, the compact warehouse can be conveniently operated according to the »plug & play« principle via a single computer, which can be used to intuitively control storage and retrieval as well as inventory management by means of a touchscreen. In addition, the automated warehouse can be integrated into a complex system landscape. We offer integration with SAP and other enterprise resource planning systems as standard.
Thanks to this flexibility, the microstore convinces with a wide range of tasks and applications.