BMW
psb Shuttle system vario.sprinter
for Central Spare Parts Center
The largest BMW production facility worldwide, and the »Zentrale Teileauslieferung« (ZTA; central spare parts center) are located in the town of Dingolfing, Bavaria. From this location, the entire BMW trade organisation (dealers) can be supplied with original spare parts within 24 hours.
Design criteria
The central warehouse in Dingolfing provides all regional distribution centers and importers in the global markets, plus approx. 350 BMW dealers in southern Germany.The spare parts business is increasing proportionally to the number of BMW vehicles in the market; therefore, the distribution structures and processes had to be adapted accordingly.
The solution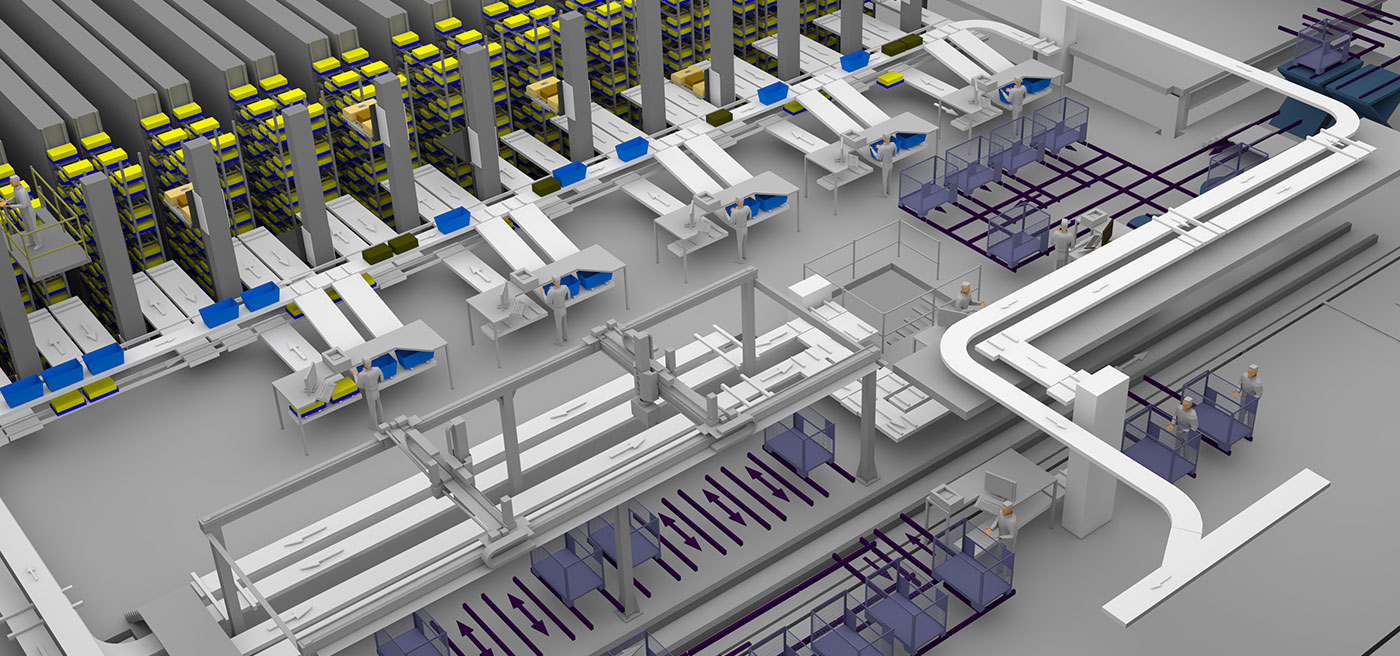 The new fast-movers zone has been integrated into the organisation of the »Zentrale Teileauslieferung« (ZTA) for spare parts. Different cartons (BMW modules) are stored in a racking system, on stackable plastic trays. In order to achieve the requested capacity and throughput to the order picking stations, a psb vario.sprinter shuttle system, with a shuttle lift in each aisle, was implemented. The trays are handled with a »pull technique«.
The cartons are automatically loaded onto and unloaded from the trays by palletising and de-palletising robots. In the fast movers zone, conveyor systems for plastic trays and stack and nested totes, as well as conveyors for pallet cages and pallets, are utilised. The material flow and warehouse management are controlled by psb selektron WCS/WMS, which is synchronised with the customer's host computer system.
Gallery