Wasgau Bäckerei & Konditorei
Warehouse and picking system
for deep-frozen bread and pastries
The Wasgau Bakery is a member of the Markant-Südwest group. They produce a full range of bread and pastries for approx. 120 stores.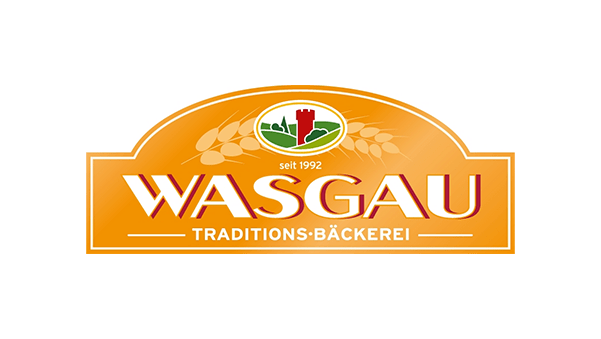 Customer:
Markant-Wasgau Bäckerei & Konditorei GmbH,
66955 Pirmasens | Germany
System:
Deep-freeze pallet warehouse with push-pull operation, automatic warehouse for empty boxes and conveying system
Design criteria
The increase in the production of bread and pastries along with the permanent opening of new stores, particularly in southwest Germany, required to plan a production logistics center. Focus of the project was the on-time and demandspecific supply of each store.
The solution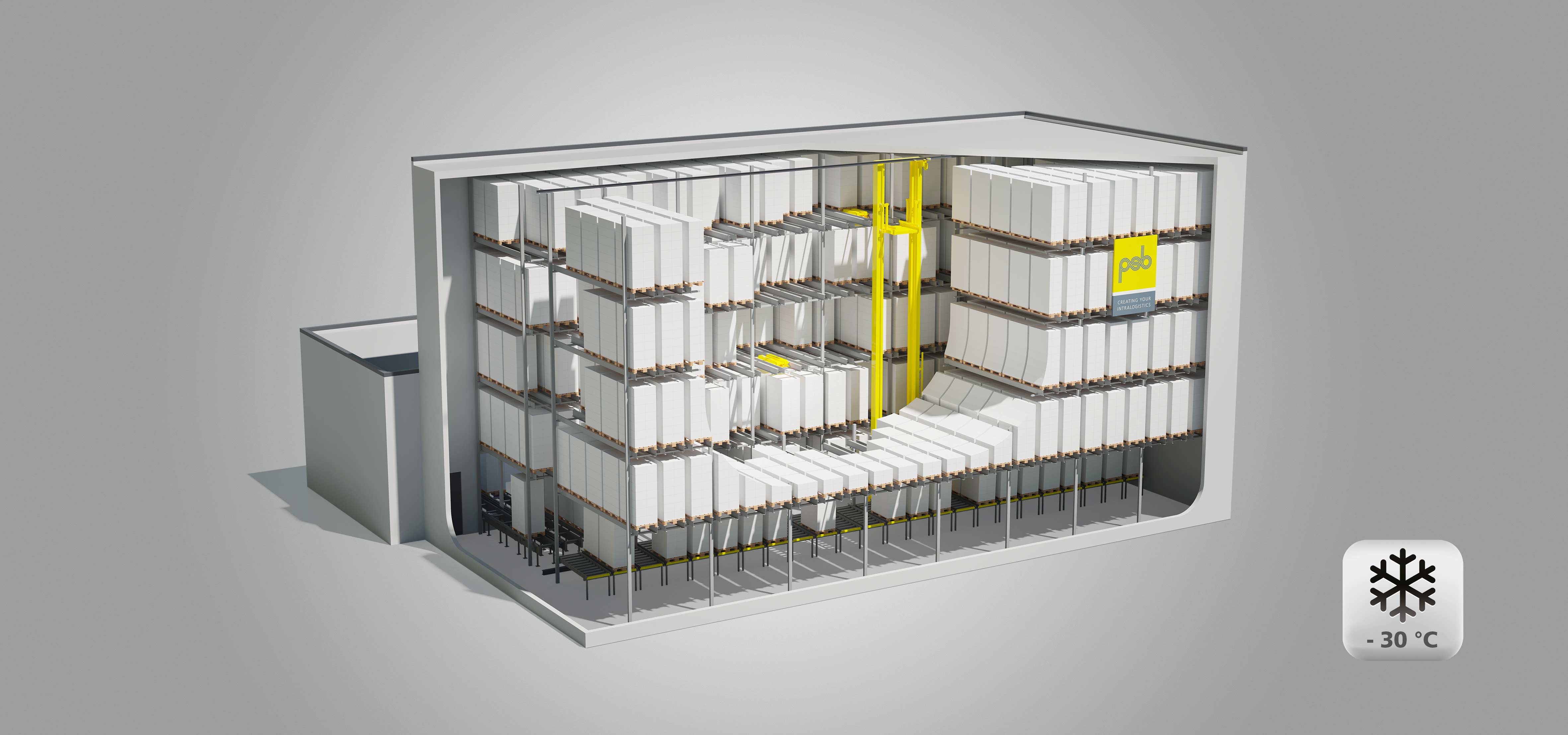 Core of the total system which was designed and developed by psb in co-operation with Wasgau is the automatic deep-freeze compact warehouse (-28°C). The goods which are kept in baskets are stored multi-deeply on pallets. They are provided for picking over live racks on the lowest level. The upper racks serve as »replenishment« buffer.
An automatic empties warehouse serves as buffer between the return of the empties and the production of the bread and pastries. Empty boxes are stacked 5-high and, by utilizing a runloader stacker crane, are stored in four positions beside each other (four-deep). Furthermore, the total system comprises an automatic box washer, a turn and stack device for boxes and a comprehensive conveying system for pallets and boxes.
The processes are controlled by the psb selektron Warehouse Control System which is linked to the existing Host computer system.