ROB-HOLDING
Automated small parts warehouse system with
direct supply of the electronic components production
»Today's needs point the way to tomorrow's developments«. The ROB group works on this principle and is a dependable partner for electronics design and development, electronics production and pre-assembled cables. As a leading electronic manufacturing services partner, the ROB group provides its customers with customized full service, from consulting to in-depth logistics concepts.
Design criteria
Due to the extraordinary market performance of the ROB group, the production and storage capacities were expanded. In this project a wide range of proven and tested psb systems technology was applied.
The solution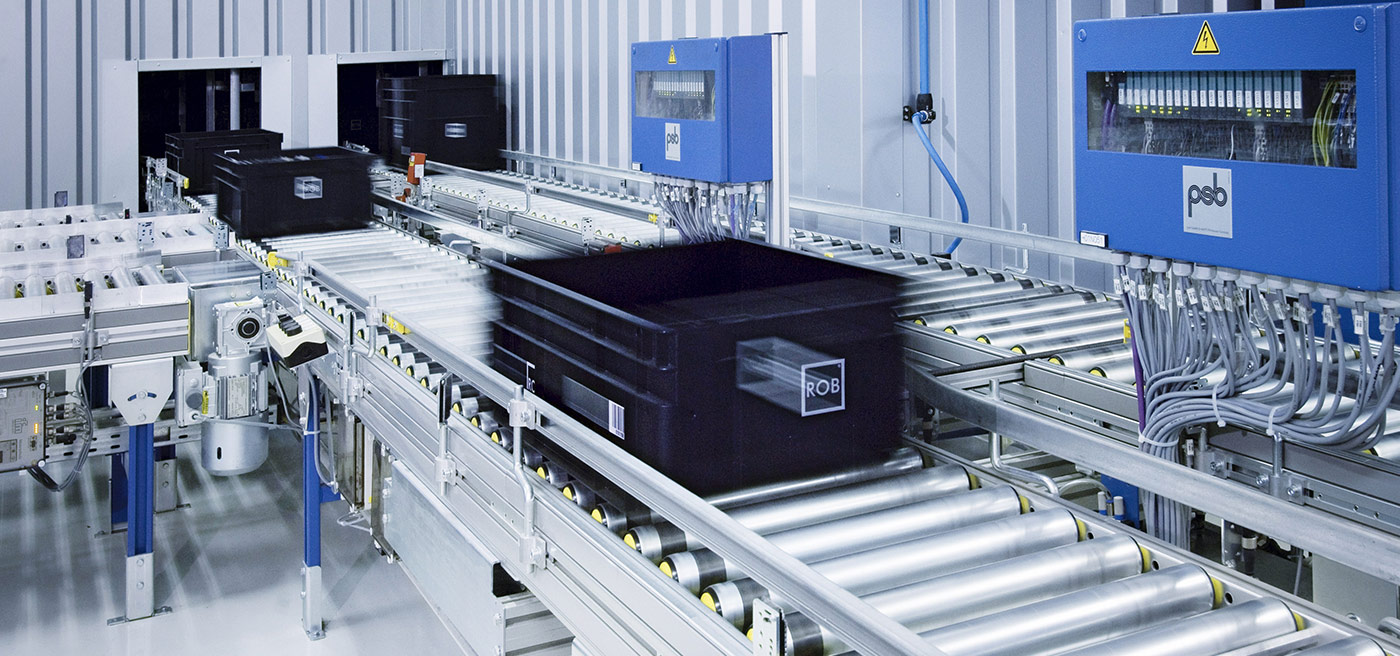 In the first phase, an automated small parts warehouse (one aisle) was installed. The material flow in the areas goods-in, shipping, supply of parts for assembly and the manual pallet warehouse has been completely integrated. Is is organized and managed by the psb selektron Warehouse Management System (WMS). The storage capacity of the warehouse is approx. 6,000 bins and approx. 100 pallets. Several workstations have been equipped with proven automated conveyor systems for bins. The one-aisle, double-deep small parts warehouse is operated by a psb sprinter stacker crane. The entire material flow between the Host computer and the PLC is managed by the psb selektron software system.