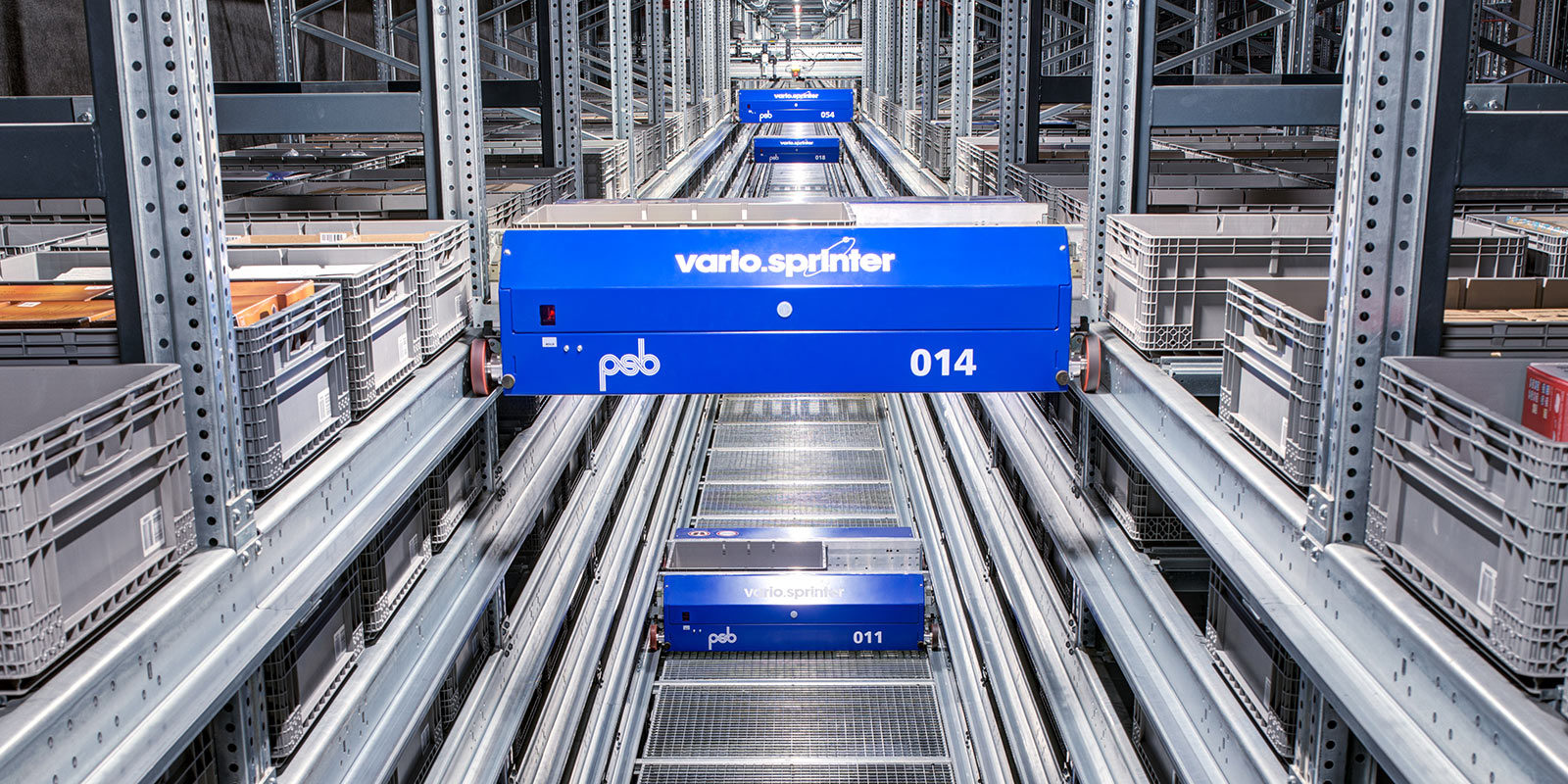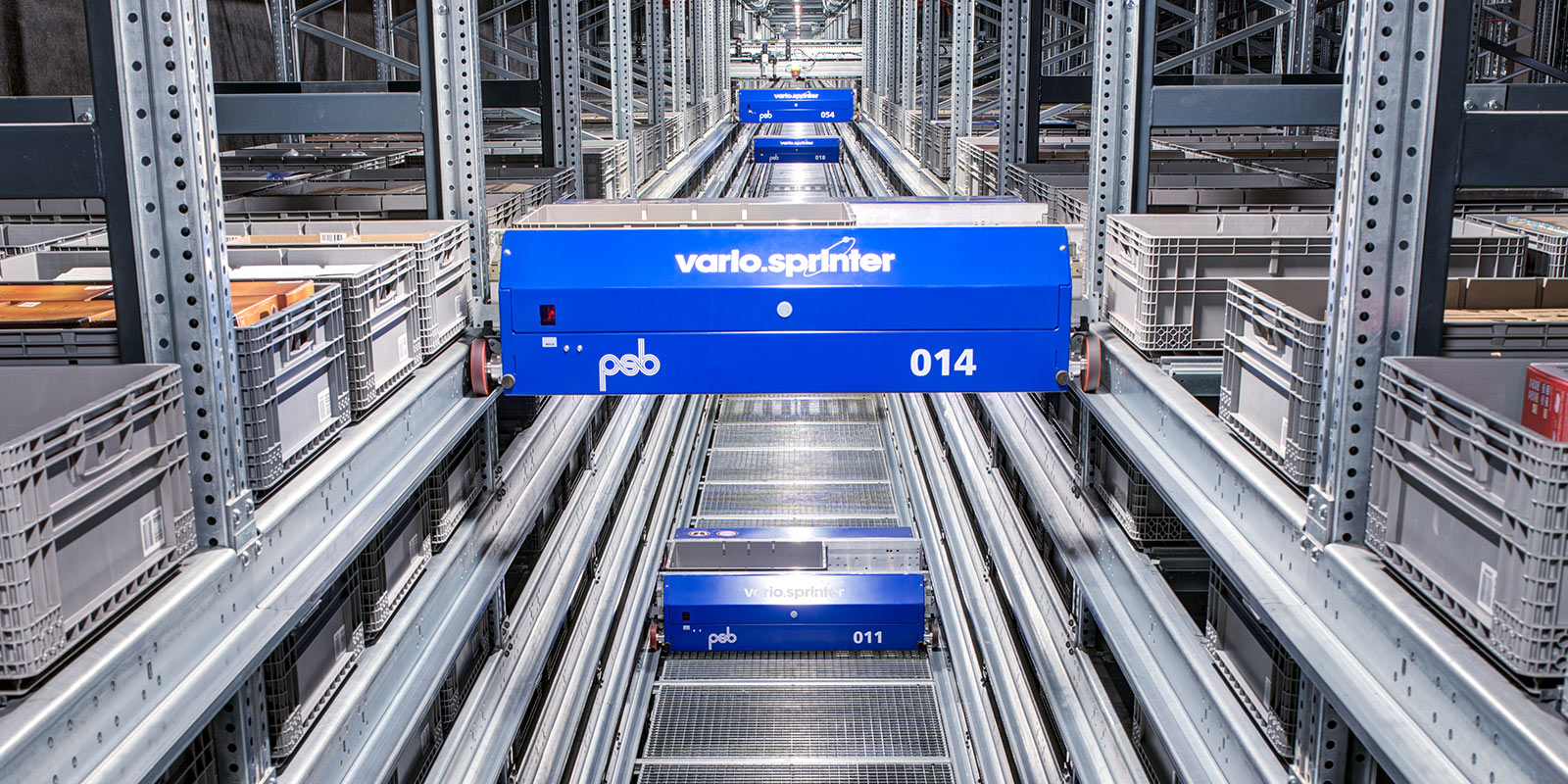 Automated storage systems
Automated storage systems
Various concepts are available for the automated storage of small parts in high-bay warehouses. Among the various automated storage systems, shuttle systems are particularly notable for their high-performance values. Their simple scalability also makes it possible to start automated storage with a few shuttles and to upgrade it with additional shuttles if additional requirements arise. This can limit the initial investment for intralogistics, but can expand capacity and performance if required.
psb intralogistics offers two shuttle storage systems – each optimised for different company requirements: The classic Front Access Warehouse is a storage system, equipped with shuttle lifters arranged on the front, tote lifts, and the incoming and outgoing conveyor technology. For special requirements in terms of performance and scalability, psb has the Multi Access Warehouse in its system portfolio.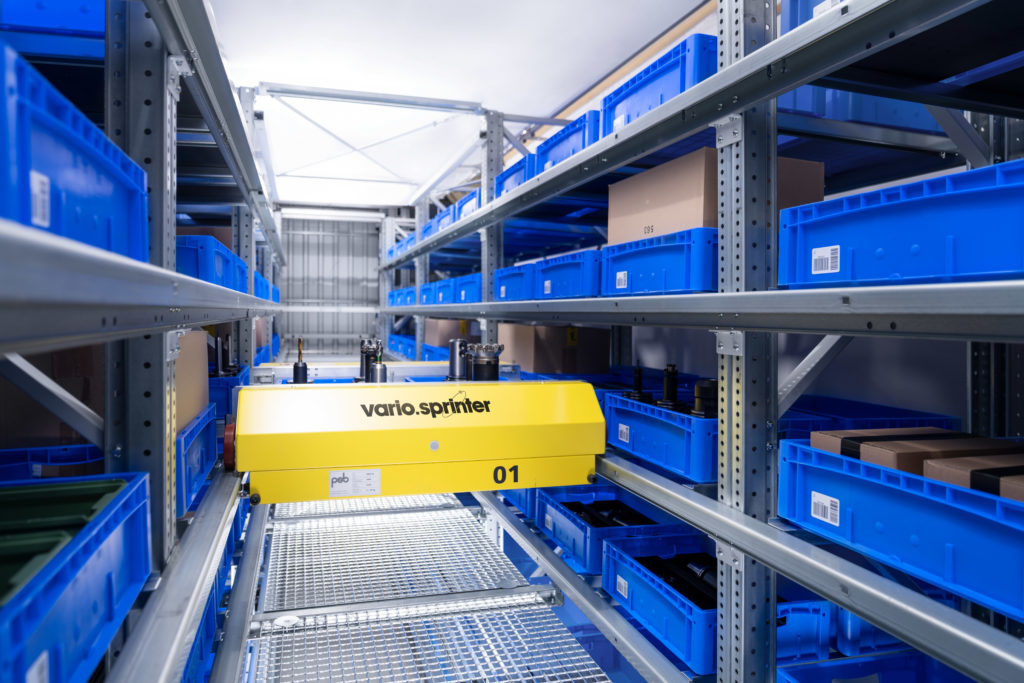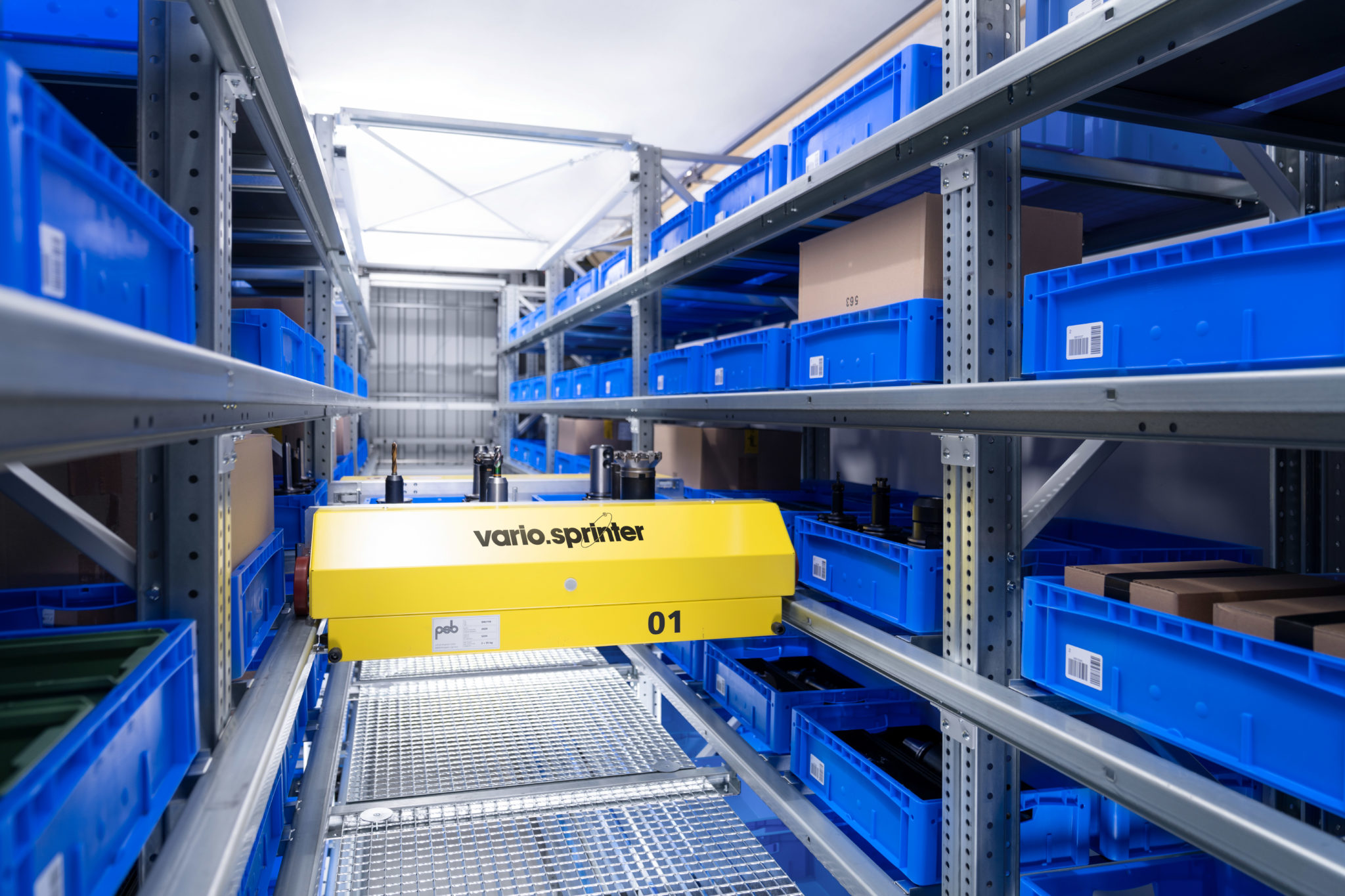 Multi Access Warehouse –
the No. 1 in performance and flexibility
The patented Multi Access Warehouse from psb combines exceptional performance with maximum flexibility. The basis of this innovative automated storage system are the tote lifts integrated in the storage aisles for optimal use of the vario.sprinter shuttles. This enables very high performance values ​​of up to 3,000 double cycles/hour per aisle, with simple scalability and increased redundancy at the same time.
The advantages of our multi access storage systems
The psb solution differs from conventional automated storage systems in that it has a significantly larger number of tote lifts. These can also be accommodated in any position within the storage aisles to save space. If there are additional performance requirements, the number can easily be increased. Furthermore, the lifts can be equipped with two load-handling devices and the aisles with up to two shuttles per level.
Expansion of storage capacity, either by lengthening the aisles or increasing their number, can be implemented very easily. Performance increases adapted to the increase in capacity are made possible by additional tote lifts if required.
The option of integrating the incoming and outgoing conveyor technology on any desired storage level offers a high degree of flexibility when planning the layout of your individual automated storage system. Each storage can be adapted to specific conditions, such as buildings, material flow etc. and can optimally arrange their upstream and downstream handling areas.
Redundancy in automated storage systems ensures your ability to deliver
The multiple equipment of the high-bay warehouse with LHD lifts and conveyor technology for storage connection significantly increases the redundancy, and thus, the availability of the stored goods. Each LHD can be delivered to several lifts by multiple shuttles and conveyed out of the warehouse via various conveyor technology connections.
Scalability in automated storage systems increases efficiency
Thanks to the deactivation of individual lifts, conveyor technology sections and the associated picking areas, which is possible at any time, the automated storage systems from psb also guarantee extremely efficient storage use in times of low load with large power reserves for peak times.