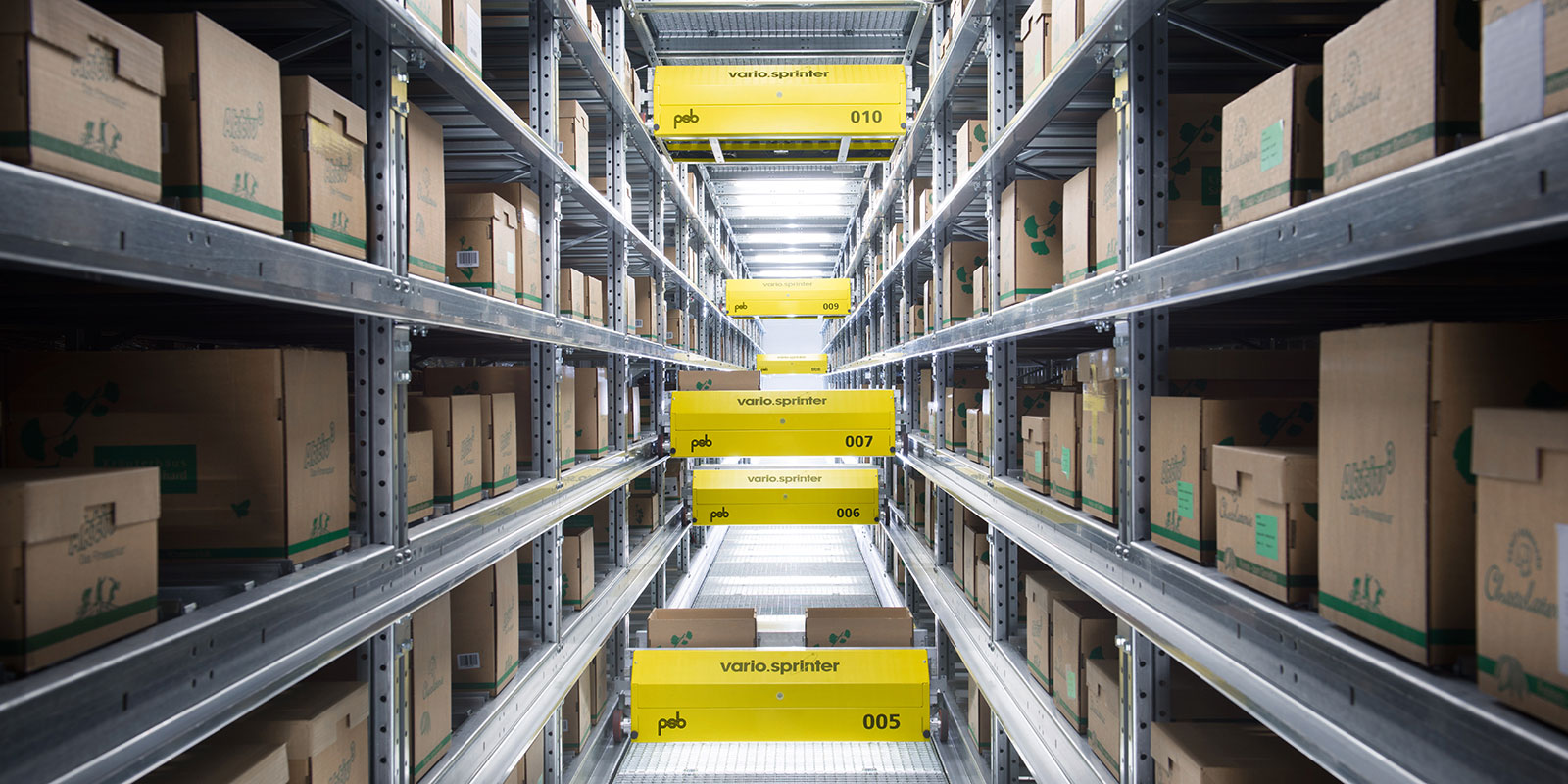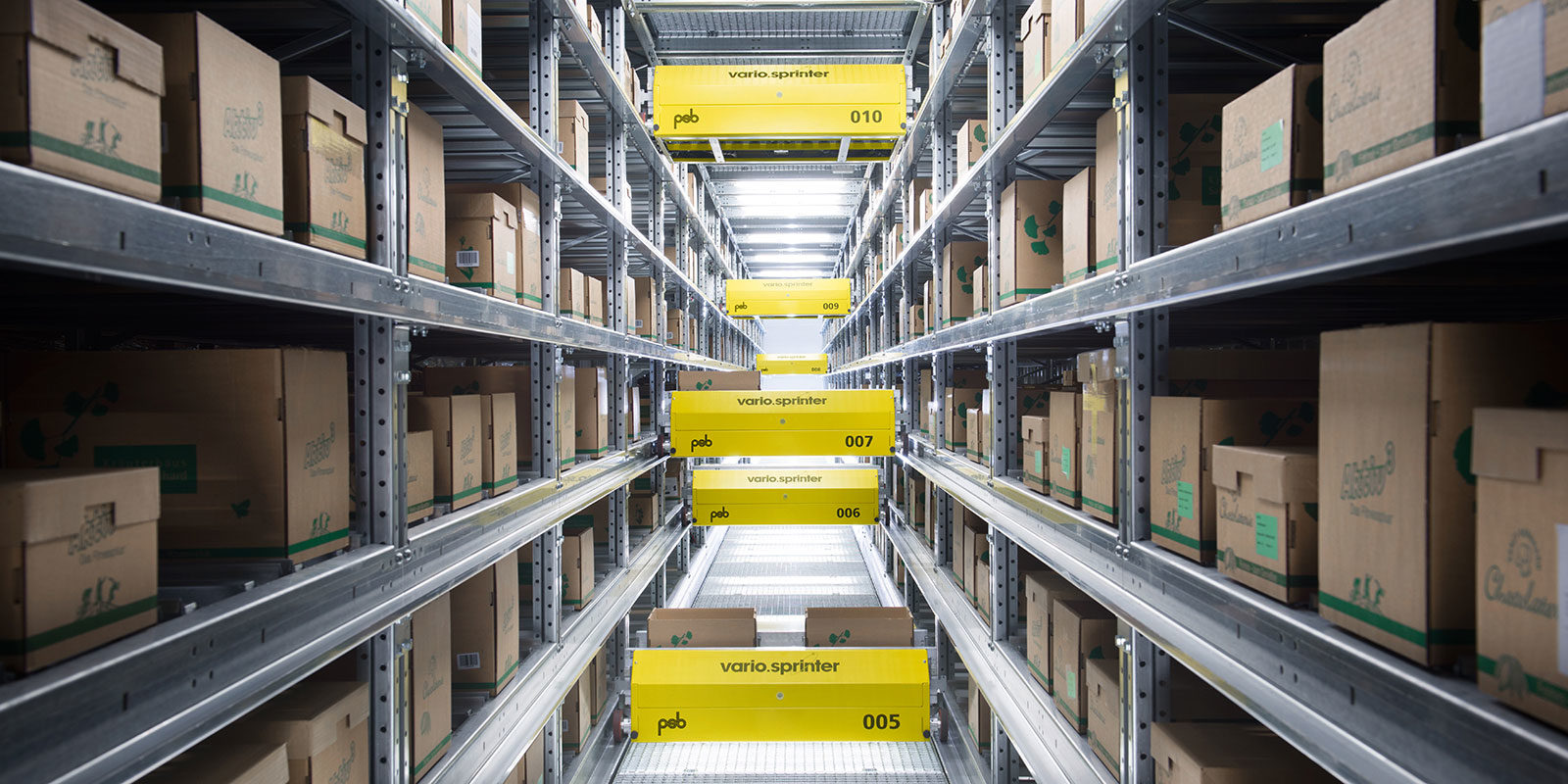 Automation in mid-size businesses – modular shuttle warehouse
The scalable system modules by psb are the ideal start for mid-size businesses in automating their intralogistics processes.
DPV Elektronik-Service is an internationally operating specialist for electronics manufacturing. The company sells ESD-safe workplace equipment like tools, clothing, containers, etc. For DPV, fast and comprehensive delivery is of particular importance and a promise to its customers.
In view of the continuing positive business trend, the company decided to expand its facilities and automate its intralogistics processes. Up to that point, storage, picking and dispatch had been carried out manually.
Due to the limited space at the production site, a new logistics and service center was built in the vicinity. Core of that building is an automated small parts warehouse plus a manual pallet storage.
The small parts warehouse, with 11000 storage locations for totes, is a two-aisle shuttle warehouse, with 14 levels in each aisle. The easy scalability, providing for future security, was the reason why DPV decided in favour of such a shuttle system. 10 shuttles, implemented in the first extension step, are moved from level to level by a shuttle lift, which is installed in the warehouse pre-zone.
The order picking workplaces, which are connected with the warehouse, are operated according to the multi order principle. At each workplace, a maximum of 5 orders can be handled at the same time. The finished order totes are automatically supplied to 8 packing stations.
A high bay pallet warehouse is used for the manual storage and picking of items and/or quantities, which are not suitable to be stored in the automated small parts warehouse. Articles picked in this warehouse are provided at the packing stations to be consolidated with the small part items. A paternoster racking system and a small shelving storage, both for the handling of very small items and special parts, are integrated in the overall system.
After returns have been received, they are checked, processed and then stored in the small parts warehouse, too. Pick-optimised totes with mixed contents are provided with priority for the sales process again.
The shuttle warehouse, the manual warehouse areas and the paternoster racking system are controlled by the proven psb selektron WMS. The warehouse control is supported by the selektron SCADA software module.