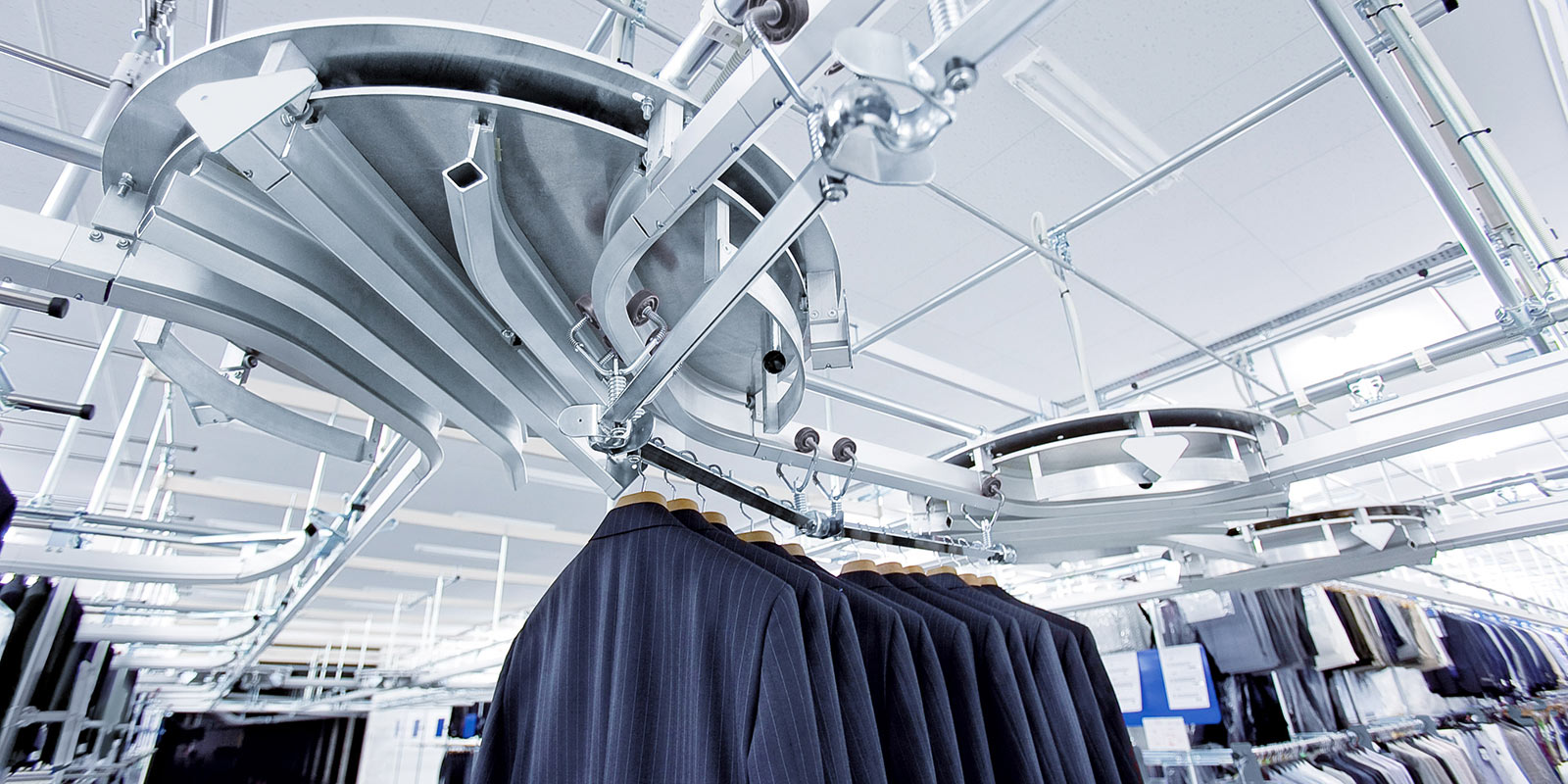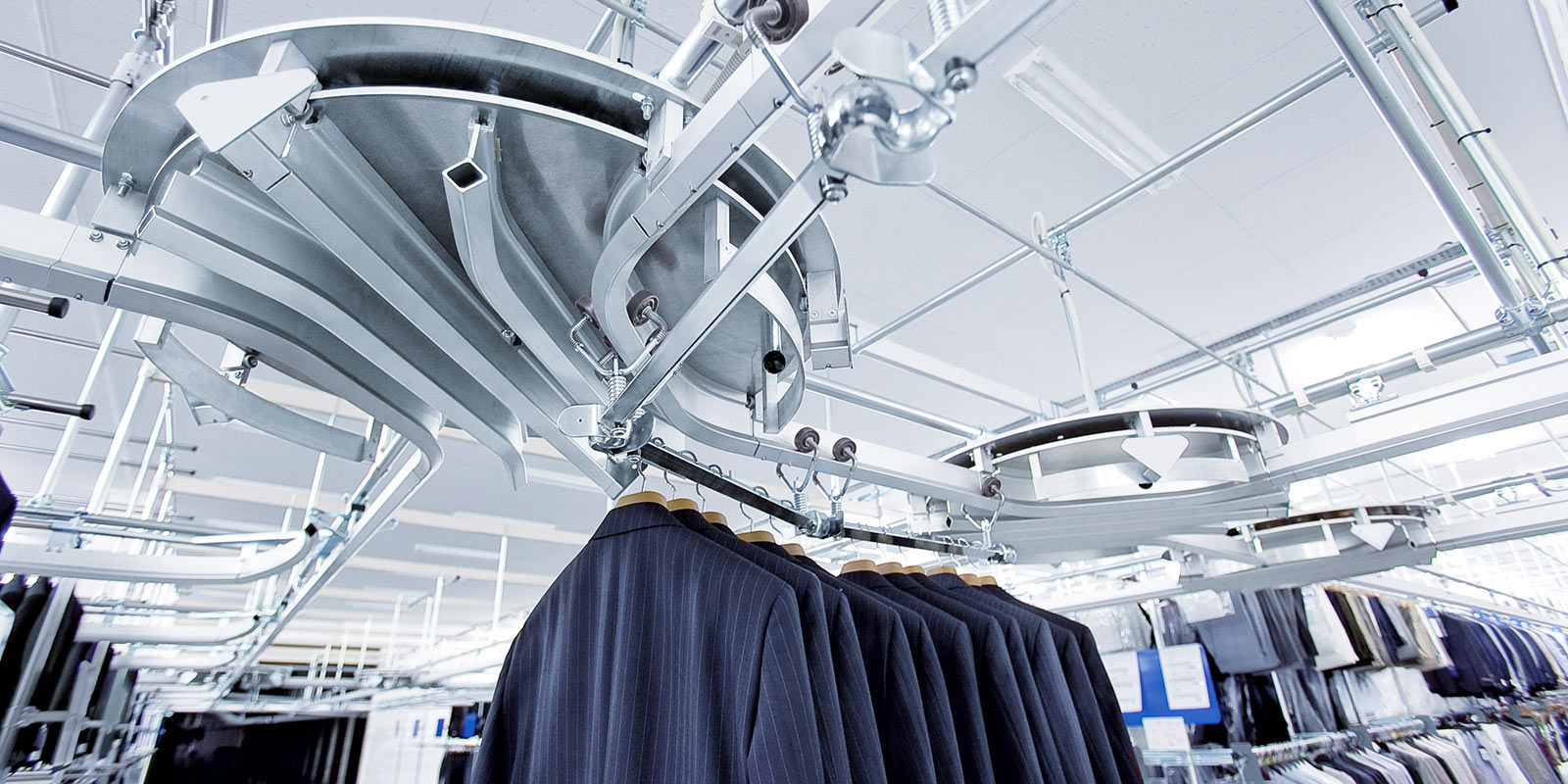 Efficient overhead conveyor technology for Primark
Primark is a fashion retailer who successfully operates 325 stores in 11 countries. Each store occupies a retail space of several thousand square meters, offering fashion, shoes and accessories for women, men and kids, as well as home ware and beauty products.
In order to meet the positive business trends and to be prepared for the further growth in the central European market, Primark has established a new distribution center in the Netherlands. With its convincing concept psb intralogistics received the order for the realization of the warehousing and handling application for hanging items (covering an area of approx. 12,000 m²).
The static storage is supplied by manual conveyor technology, complemented by automated inclines and declines, which connect the four floor levels. The empty trolleys in the shipping area are also handled automatically by powered conveyors. The overall installation has been designed on the basis of the modular GTT system for overhead conveyors by psb, which stands out for a low purchase price and a flexible degree of automation.
On storage bars with a length totaling 44 km, combined with 17 km of overhead conveyor tracks, up to 180,000 hanging items sets, or approx. 2.7 million single parts, can be stored and handled. A single set weighs up to 12 kg; single items are not processed.
The inbound area with two telescopic loading bays has a capacity of 360 trolleys/h (720 sets or approx. 10,800 single items). At 14 shipping gates, 350 trolleys with 700 sets, or 10,500 single items, can be dispatched in an hour.
The overall system solution by psb features a very high degree of economic efficiency, as well as a high capacity and performance.