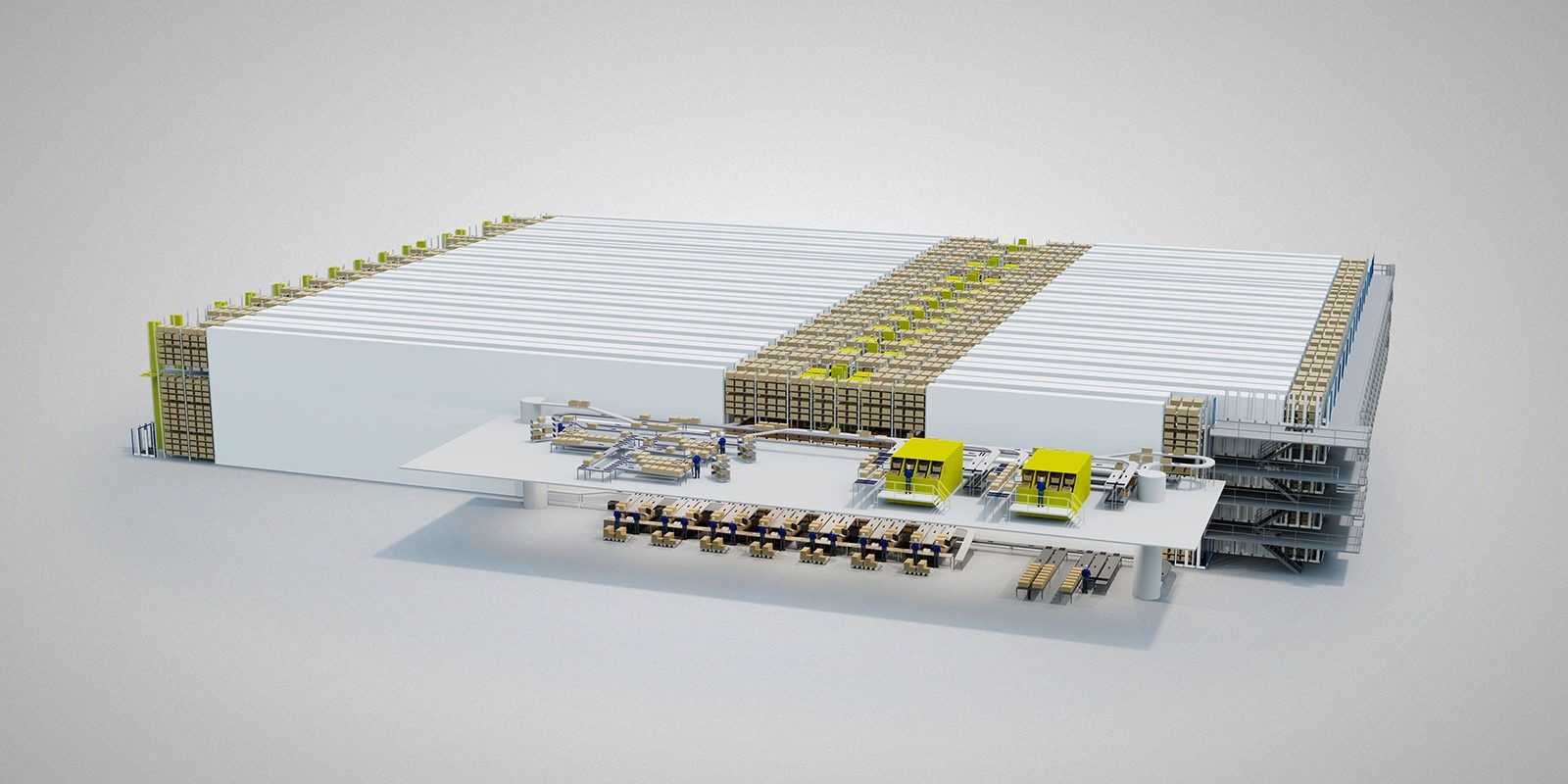 psb establishes highly flexible logistics center for Rhenus
Rhenus Group, based near Dortmund/Germany, is one of the leading international logistics service providers with a global network. In 2019, the group recorded sales of 5.5 billion euro and employs over 33,000 people at more than 750 locations across the world.
Details of the intralogistics solution
In August 2020, Rhenus took over the dispatch logistics for a lingerie and swimwear specialist in the B2B sector (store supply). For this purpose, psb installed at the Eisenach site a conveyor and warehousing system as Multi Access Warehouse including the order picking, packing, goods-in and goods-out. The small parts warehouse has a capacity of approx. 175,000 storage locations for flat-packed goods, with a performance of 1,500 double cycles/hour in the first implementation stage. Modularity, flexibility and scalability in performance and capacity played a decisive role in planning this concept.
Special features of the warehousing system are the vario.sprinter flex shuttles as well as a racking concept with variable configuration of storage locations. With their width-adjustable gripper arms the shuttles can store load carrying units (LCU) of different lengths and widths. That way it is possible to handle different LCUs on the same warehouse level or even at the same storage location which additionally increases the flexibility and efficiency of the warehouse utilization. The type of LCU can be changed during the entire lifetime of the system without any particular effort.
In addition to order picking with rotapick units, the areas VAS (Value Added Services), packing goods-out and goods-in are flexibly integrated into the overall system. Returns processing is also located in the goods-in area.
Besides the initial utilization, the conveyor and warehousing system can be flexibly adapted to changing business processes. To ensure the sustainability of the plant, especially with regard to performance and capacity, the foundations for possible future modifications and expansions were laid right from the start. An extension concept is currently being planned, so that also the first customer's B2C business might be handled from 2021. The warehouse will be used for other customers at that location as well in the future.