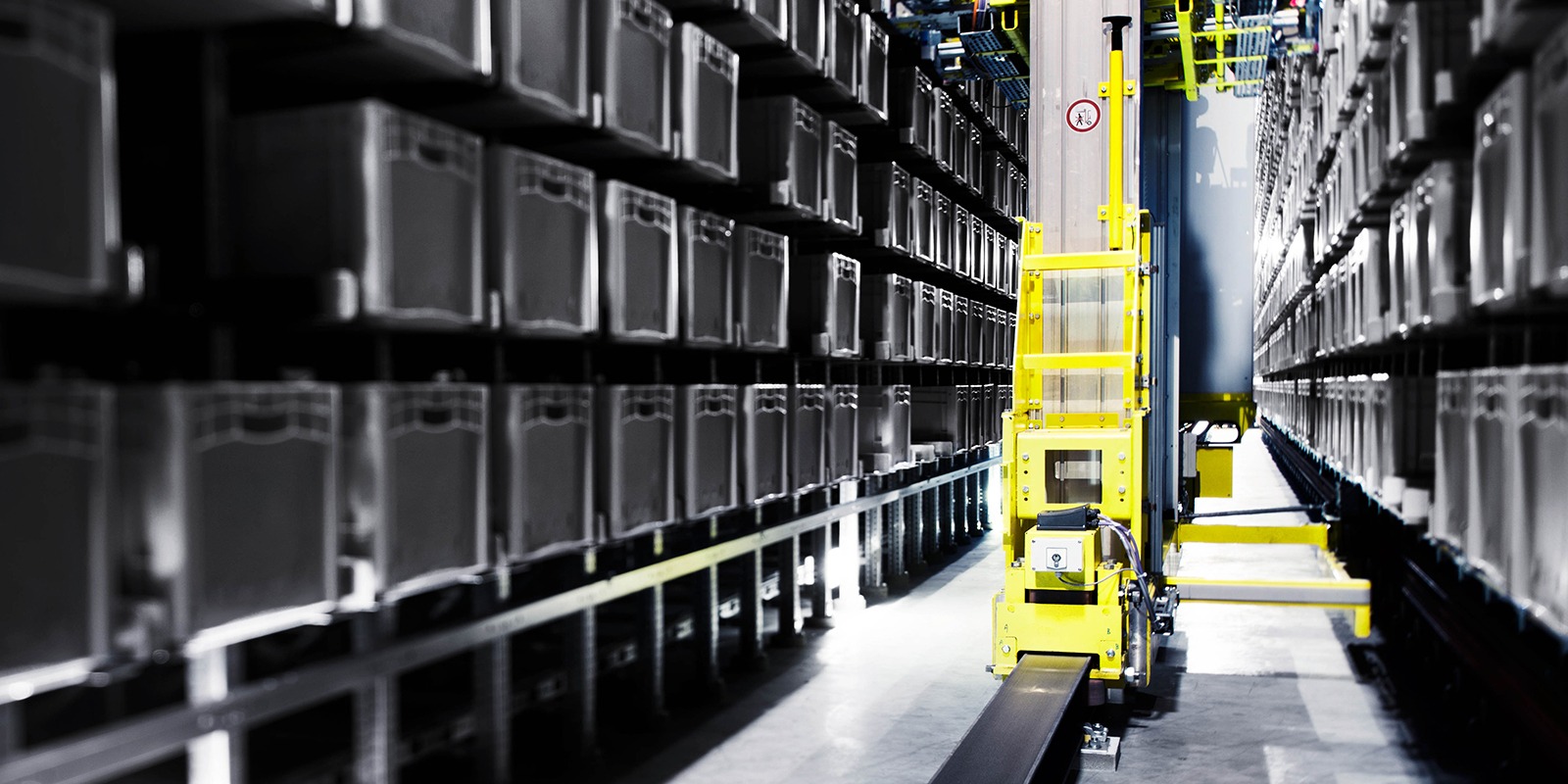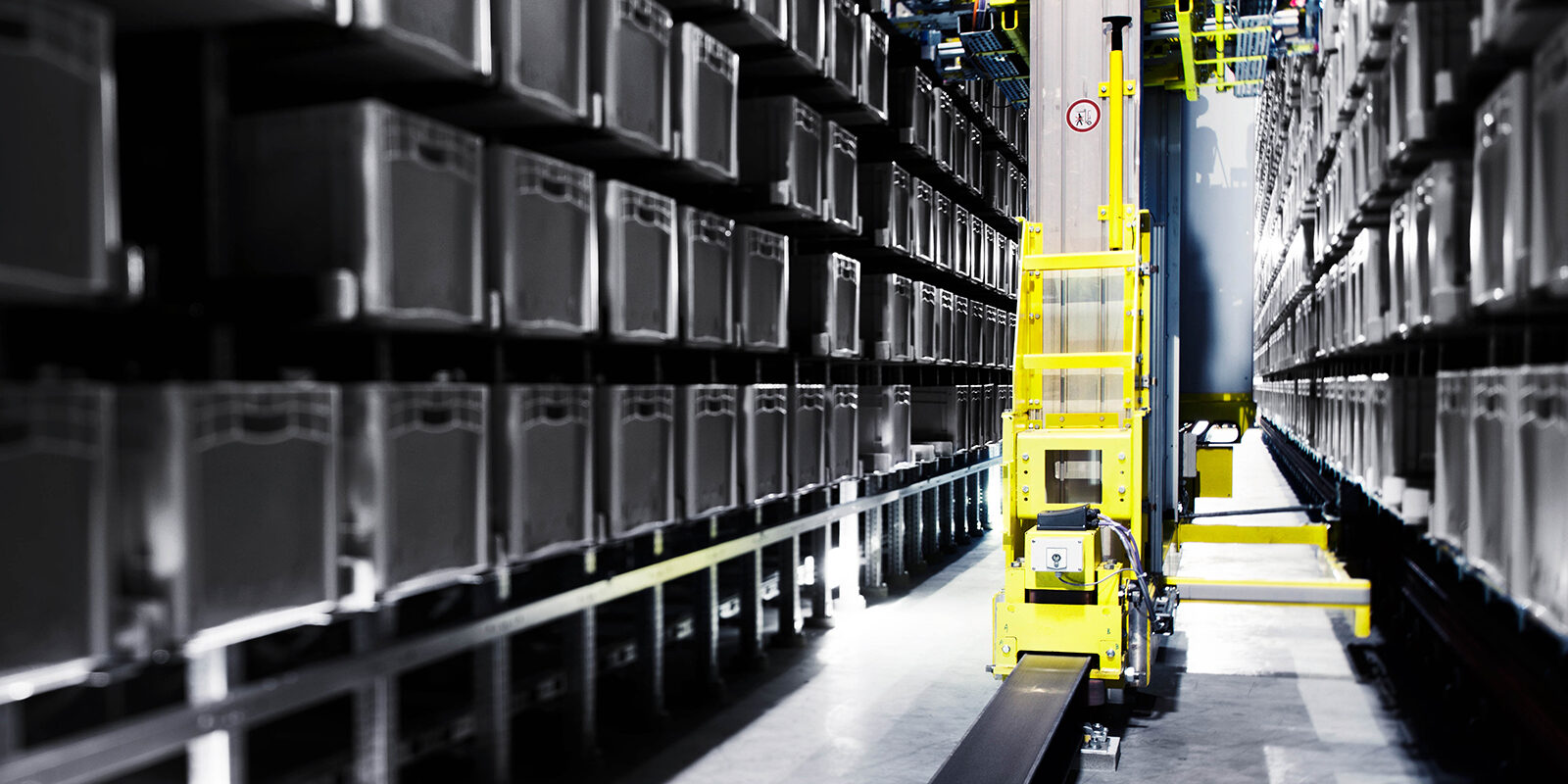 It all began with »Schiene«
From its »Schiene« profile to entire assembly systems – the innovative ideas and high-quality assortment of Schluter-Systems KG have turned the company into the market leader for tile installation products. With over 1,800 employees across Europe, the U.S., and its seven subsidiaries, Schluter-Systems has been setting national and worldwide standards.
To be able to serve the increased demand for the ever-growing product range reliably and quickly in the future, the company decided to establish a new logistics center. At the site in Iserlohn (Dortmund), a new building was erected for the storage of rails and small parts.
All small parts will now be stored automatically in a miniload warehouse, which is operated by psb runloader AS/RS stacker cranes. The two-aisle warehouse with a height of more than 24 m and approx. 35,000 storage locations is directly supplied by the production. Retrieval and picking are carried out at workstations, which in two logistics levels serve different order structures. psb has not only provided the customer with a very compact and efficient logistics solution; this highly dynamic installation also meets the high requirements for the warehouse access. Despite the Corona crisis, the system was handed over for operation as scheduled. Schluter is now working with a highly-efficient warehousing system for small parts supply of the corporate companies – ready to face the future.