Shuttle warehouse for Bergzeit
Bergzeit GmbH is a German retailer for outdoor and mountain sports equipment. The company, which is based near Munich, also organises adventure tours and courses. In addition to its own online store, where outdoor enthusiasts can select among more than 40,000 articles, the company operates two stationary stores.
At the Otterfing site, until now all goods had been stored manually in the existing warehouse and picked manually from shelving. The company's growth in recent years, however, had pushed the capacity and performance to a limit that did not allow for further growth.
.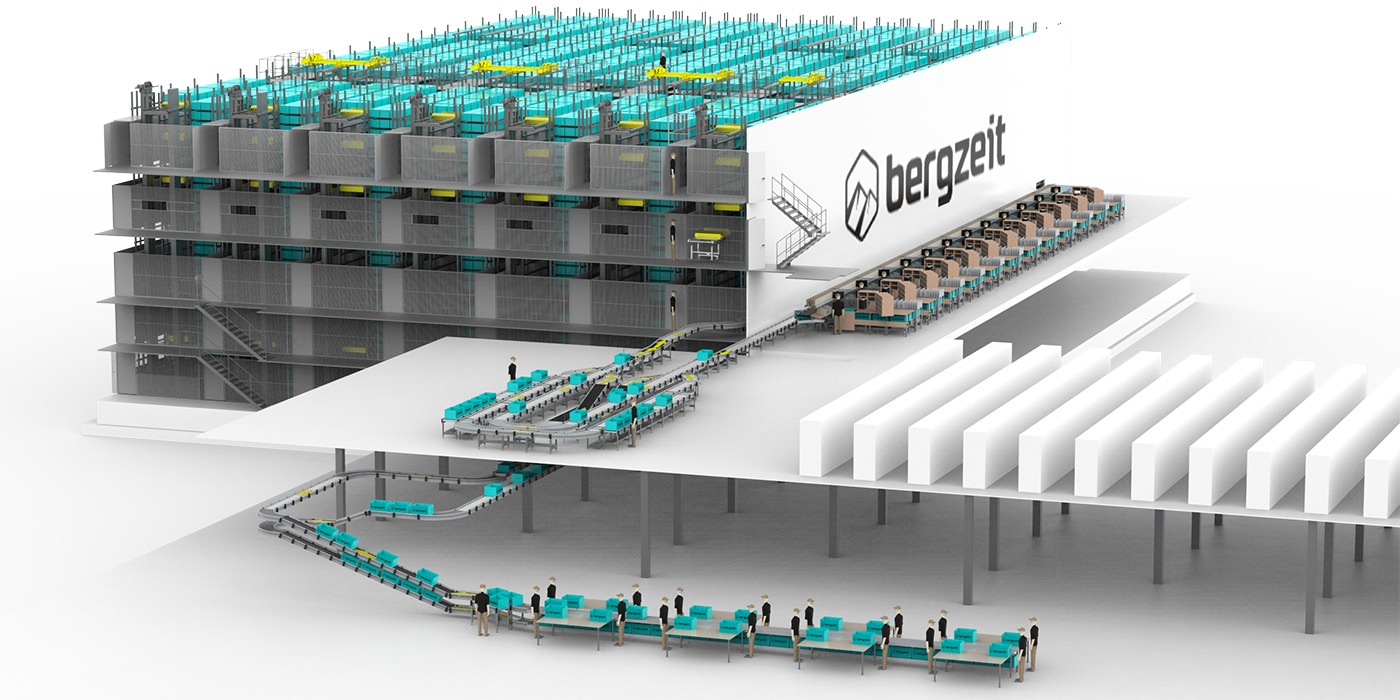 As the available space is very limited, with only little room for a new building, our patented Multi Access Warehouse convinced Bergzeit to realise the expansion project with psb. With our concept, the space available in the new facility is utilised in the best possible way.
psb implemented a 7-aisle shuttle warehouse with 55,000 tote locations arranged laterally on a platform. High-performance conveyors connect further processing areas as goods-in and returns processing directly with the storage system. This intralogistics solution allows to have up to 1,000 parcels per hour ready for dispatch.
Besides the patented Multi Access Warehouse solution and the efficient utilisation of the building, the ecological sustainability of the plant was decisive for Bergzeit to realise this project with psb: all systems save energy and resources through the use of capacitors and energy recovery. Likewise, during the production of the systems at psb, approx. ¾ of the required energy is generated sustainably.