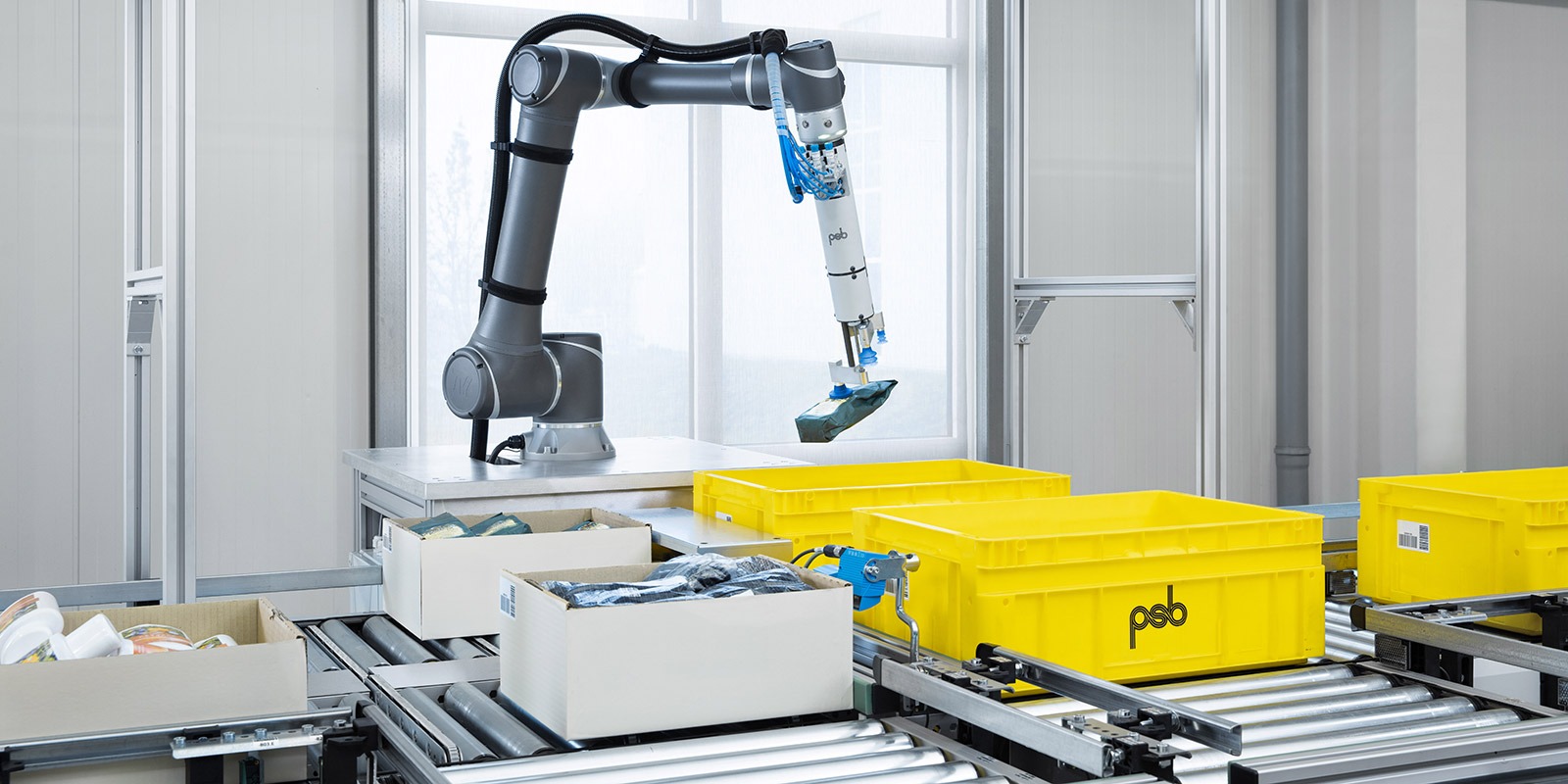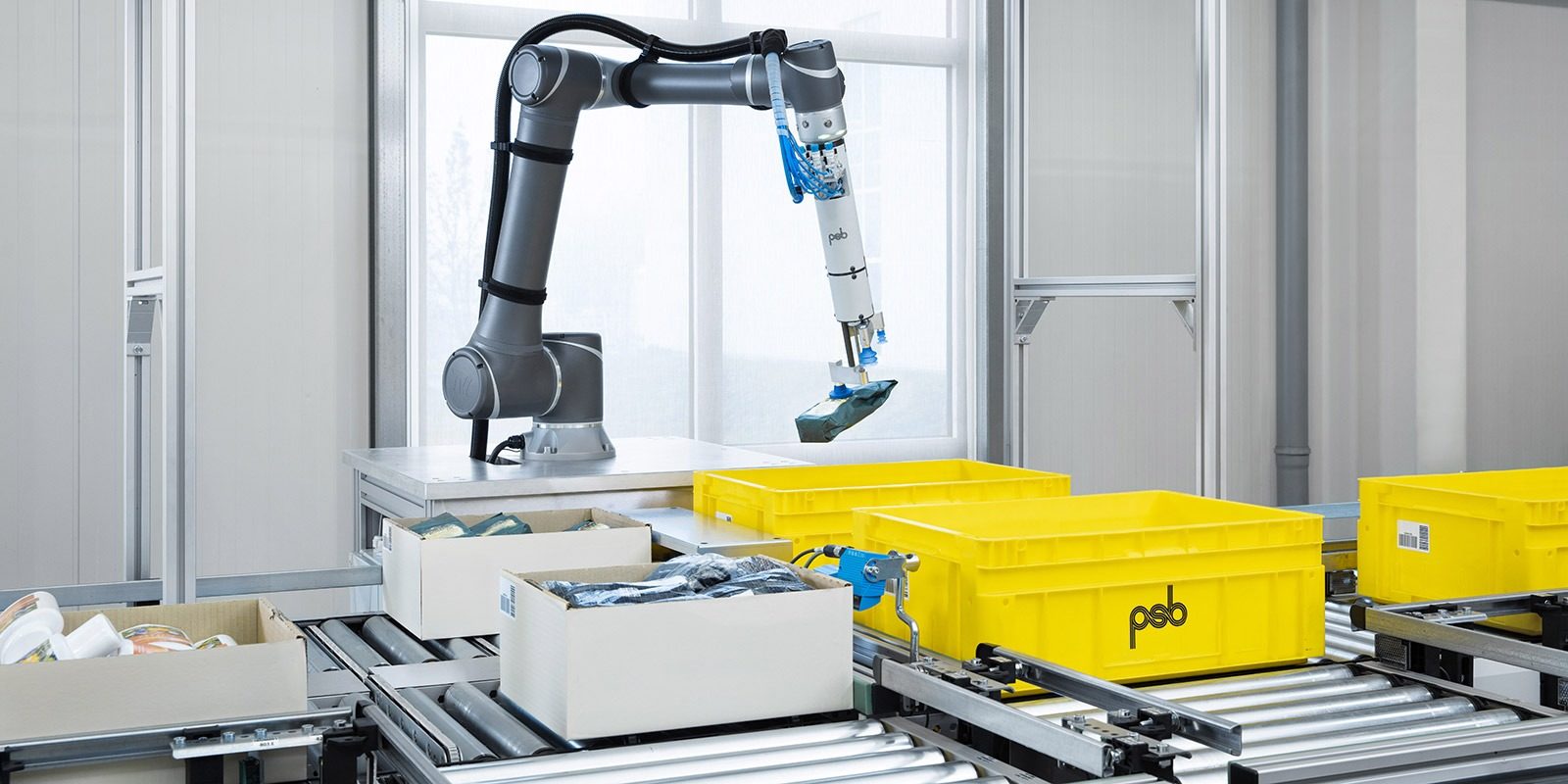 Fully automatic picking of single items with the psb autopick
The fully automatic solution for single-item picking consists of the core components vision, robot, gripper and the IT system.
The vision system recognises grippable surfaces on the objects in the source tote and calculates gripping points and collision-free paths for the robot. This enables the robot to pick up unknown products from bulk goods with vacuum cups and place them gently in the target tote in the area with the lowest filling level. A previous "teach-in" of the individual products (e.g. by reading the CAD data) is not necessary.
The multifunctional gripper can be designed both for individual and a large variety of items with a wide variety of packaging units. The self-learning system recognises which gripping strategy is best suited for the respective item.
The great challenge with automatic order picking lies in the economic design of the overall process. As robots can only handle part of the items in each assortment, two parallel flows arise in the material flow, and thus creates challenges with regards to material flow, synchronisation and consolidation. We therefore advise you comprehensively in defining these processes.