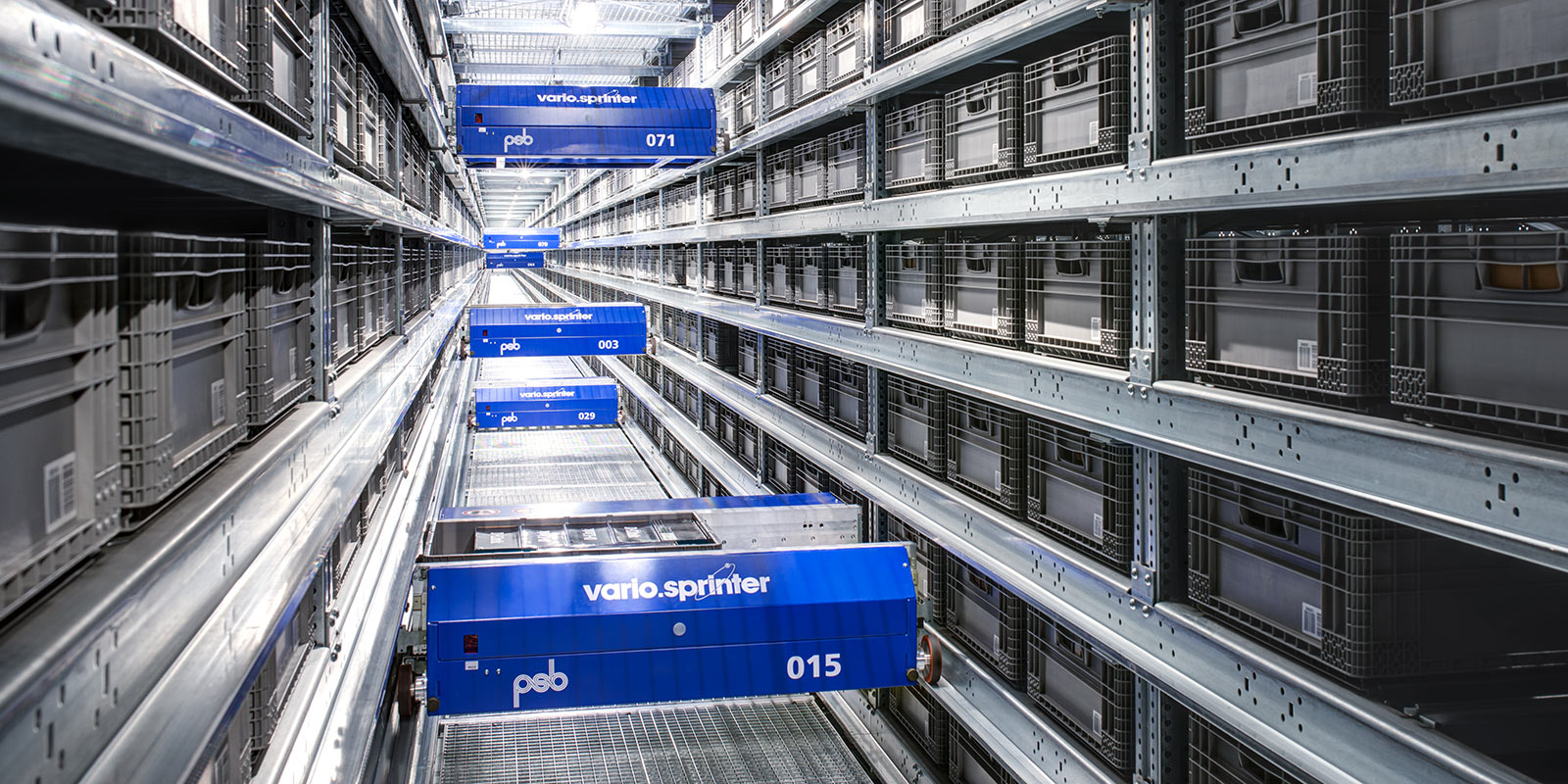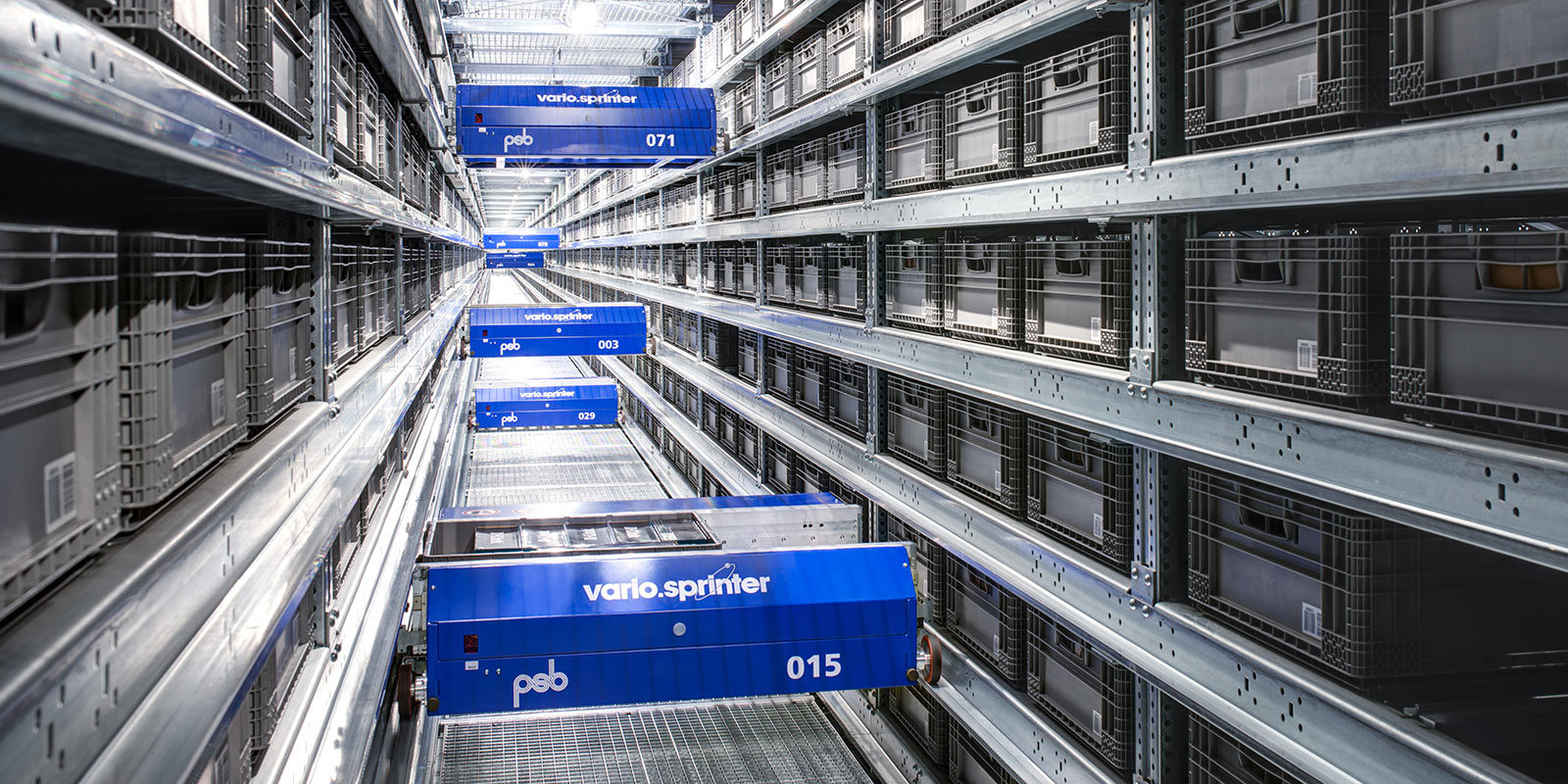 Shuttle-System vario.sprinter
New shuttle generation – Further system optimization brings competitive advantages
Since 2008, when the first psb shuttle warehouse went into operation at BMW in Dingolfing (Bavaria), we have already delivered more than 900 vario.sprinter shuttles to our customers. With the first two systems at BMW and Next representing the first generation, the fourth evolutionary stage is already in the starting blocks, to ensure at myToys, for example, that there are happy kids' eyes at Christmas.
In this fourth generation, our new shuttle type »SHU110« has undergone some significant changes: the new rail is directly visible, also from the outside. This enables us to reduce the minimum level distance by 25 mm and thus achieve a noticeably higher storage density than before, while reducing the costs for the steel construction. By adapting the telescopic grippers for particularly light and flat load carrying units, another 50 mm per level can be saved in future.
The main change to the shuttle itself is the redesigned chassis. It is no longer built as a completely welded construction, but with bolted center bars. In addition to a more efficient production, this results in a better adaptability of the shuttle to the different customer containers as well as a higher accuracy with regard to the two parallel telescopic grippers. This is particularly advantageous in systems where the shuttles change levels.
The latest generation has further been improved by the reduced weight and increased drive power, resulting in a higher driving speed. The use of a sandwich circuit board also reduces the wiring effort and increases the efficiency of the production process.
All these changes lead to an enhanced performance and higher storage density, while at the same time reducing the price for the vehicle – this is a competitive advantage both for us and for our customers.