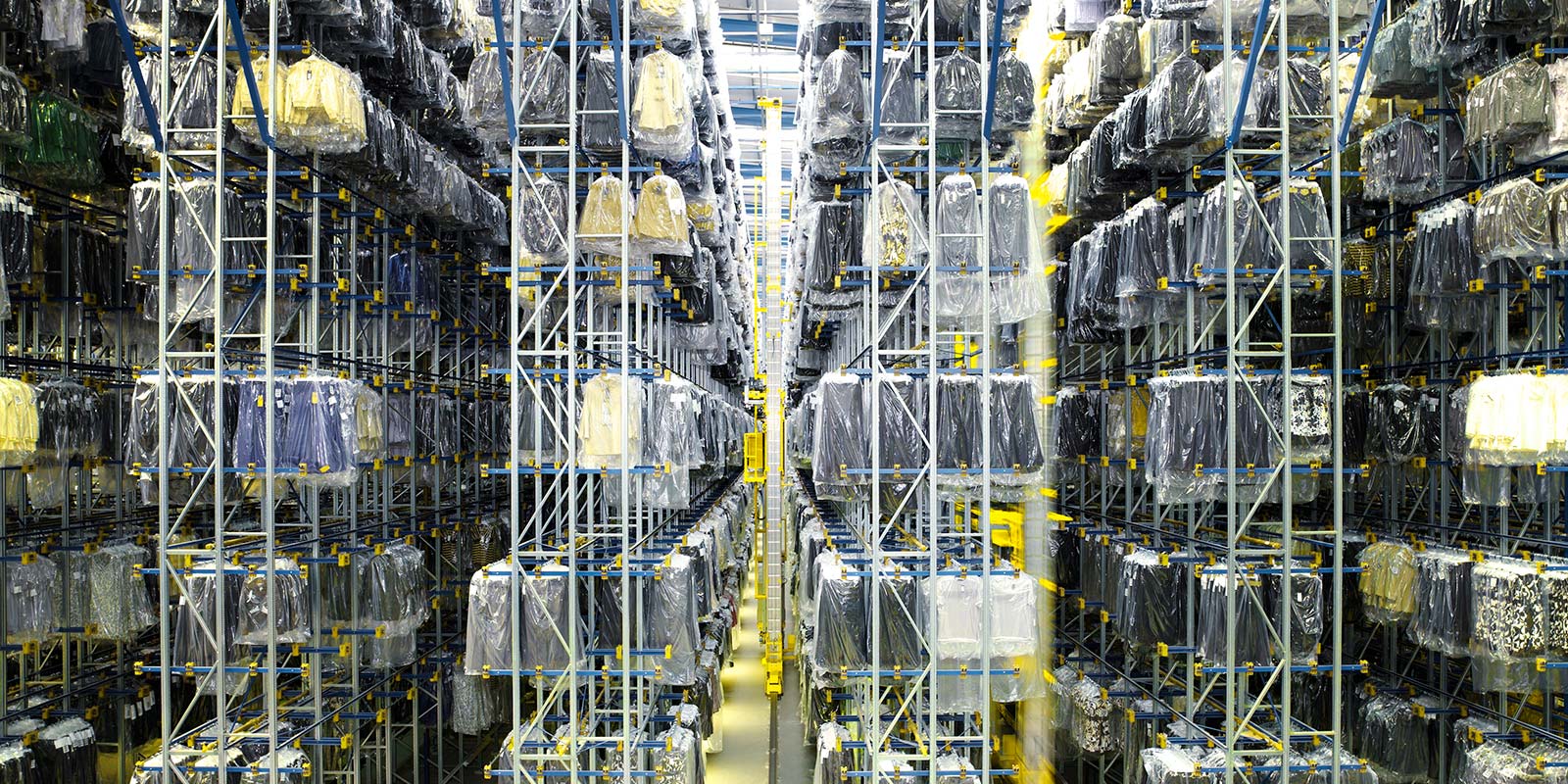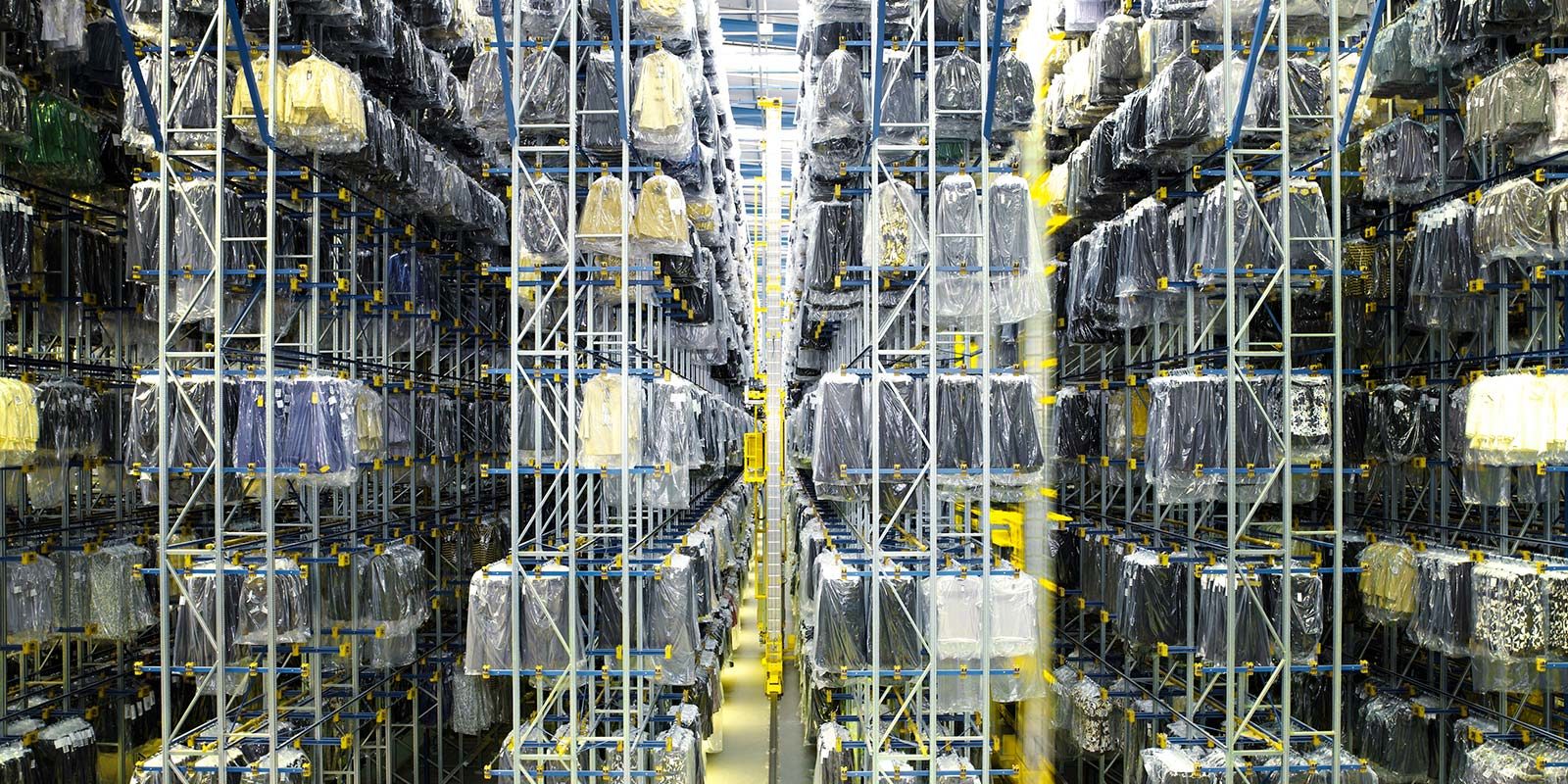 German fashion retailer relies on psb technology in its new logistics center
psb intralogistics installs for the fashion and lifestyle company GERRY WEBER an automated 16-aisle high bay warehouse for hanging garments, with a capacity of approx. 2 million items.
The fashion and lifestyle company GERRY WEBER International AG operates on a global scale in more than 60 countries, with nearly 1,000 company-managed stores and sales spaces, more than 2,800 shop-in-shops and 281 franchise stores plus brand online-shops in nine countries.
The German fashion group builts, in Halle/Westphalia, a new replenishment and order picking warehouse for hanging garments (dimensions: 93 m long, 25 m high). Core of the system is an automated high bay warehouse for hanging garments, with a capacity of 80,000 storage bars, or approx. 2 million garments (double-deep storage). Inbound and outbound operations in the 16-aisle racking system will be carried out by psb runloader AS/RS stacker cranes, each unit equipped with two load handling devices.
In the design of complex intralogistics systems, psb focuses on a flexible utilization for varying requirements. In the GERRY WEBER project, psb developed a systems concept for the flexible occupation of the available storage space, thus allowing for the very dense storage of items of different lengths. Instead of establishing locations with three different heights, the concept allows to store very long garments by utilizing the height of two rack locations. Using this approach a waste of space is prevented. And finally, the different storage depth of the items represents another challenge in realizing the optimal storage strategy.
The warehouse is used for both, the supply of the stores upon the change in collection, and the replenishment of stores to replace sold articles. The hanging garments to be sold online will also be stored in the automated high bay installation.
The reason GERRY WEBER decided on implementing the project with psb, the world market leader for the AS/RS handling of hanging items, was the company's long experience and the mature, proven technological solution. The system installation by psb stands out for the optimum use of space, the variable use of available height of the rack locations and low energy consumption achieved by conceptional and constructive precision work, in combination with the proven energy recovery technology.
In the warehouse management processes, GERRY WEBER relies on psb's expertise too: the selektron WCS/MFC warehouse control computer provides for a balanced distribution of goods within the warehouse, taking into account an equal utilization of the system components for both inbound and outbound processes. Moreover, additional functions are supplied, which allow to reorganize the warehouse, thus increasing the performance of the high bay storage facility.
With selektron MIS detailed information can be generated in order to evaluate the performance and availability of the system. The control scheme further includes the selektron SCADA solution for a detailed visualization of the entire system installation and subsystems.