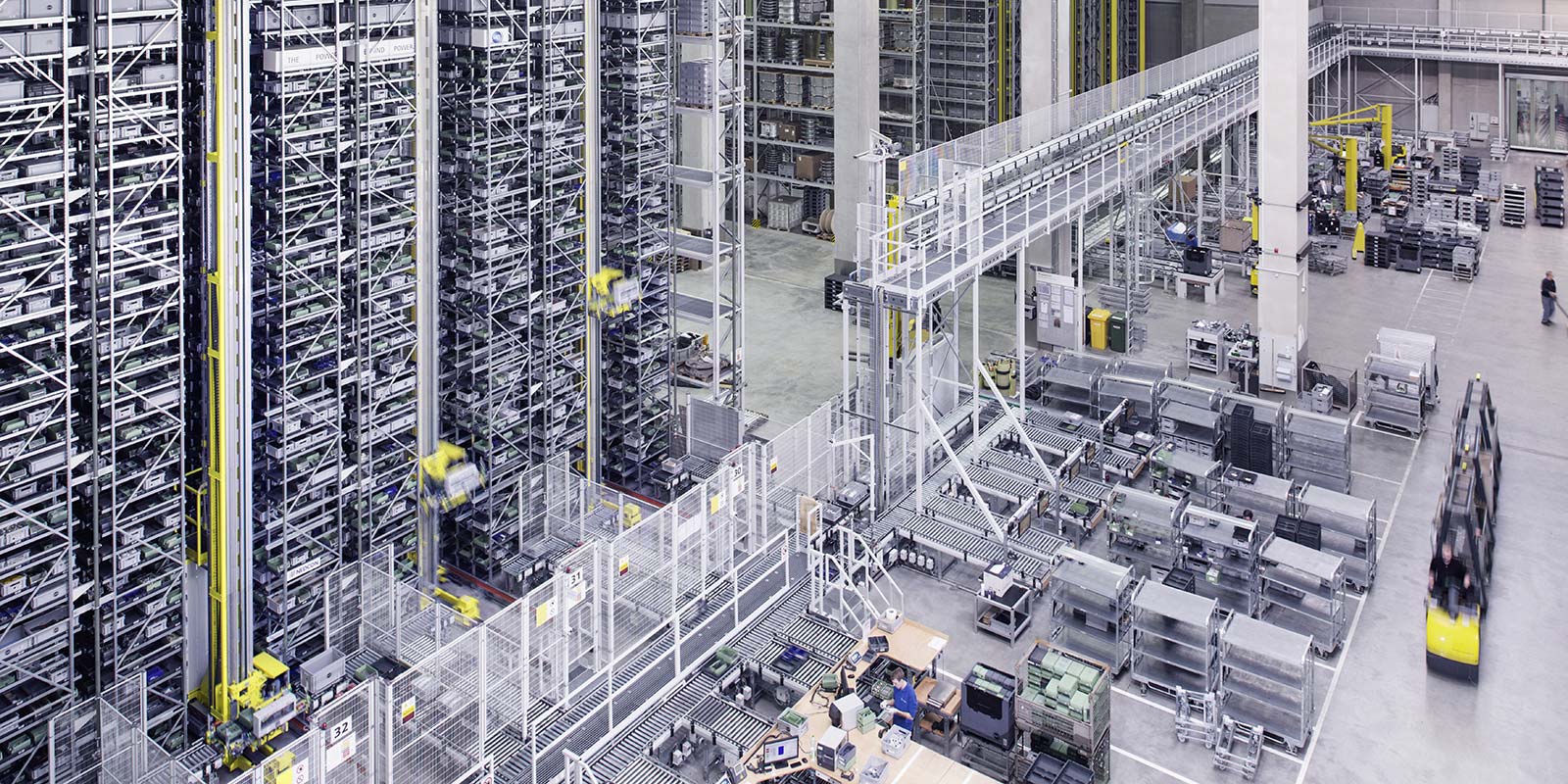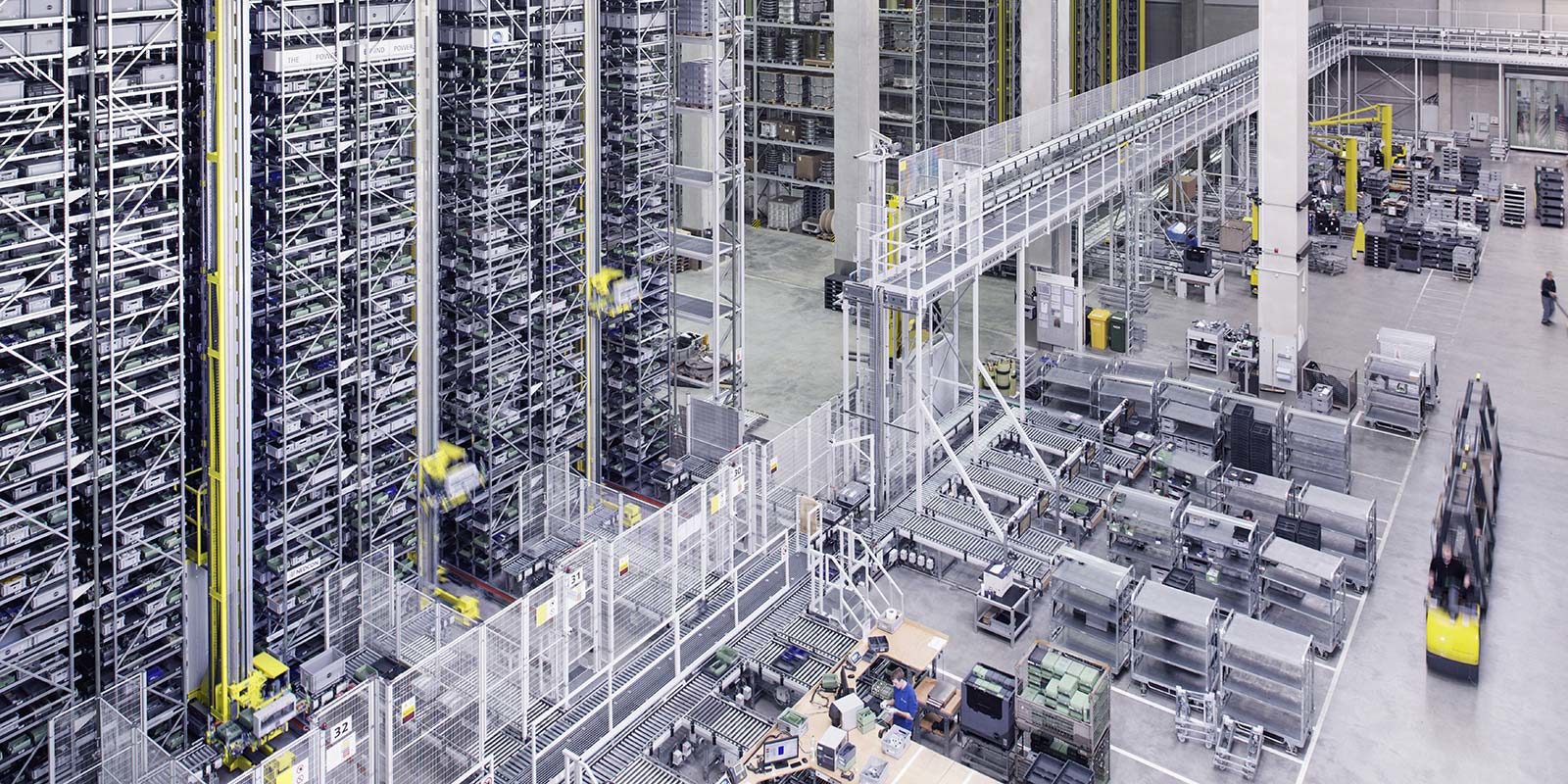 psb wins large order in production logistics
psb in this project underlines its competence in the implementation of integrated intralogistics systems with the intelligent connection of warehousing technology and production logistics.
After an intensive planning and coordination phase, at the beginning of March the contract was signed for the installation of an automated pallets and bins warehouse. With the investment of 24 million € for the building and intralogistics technology, being a record in the company's history, MR will be able to supply all production facilities in Regensburg out of one central warehouse.
The new materials handling center, which will be built on MR estate just outside Regensburg, will be directly connected with the existing production buildings. »Supply trains« will deliver the commodities to the production areas. Short distances allow for a quick and flexible production supply.
The ground-breaking ceremony for the new materials logistics center will take place at the end of March 2014. Operations in the new, highly automated warehouse shall start at the end of 2015.