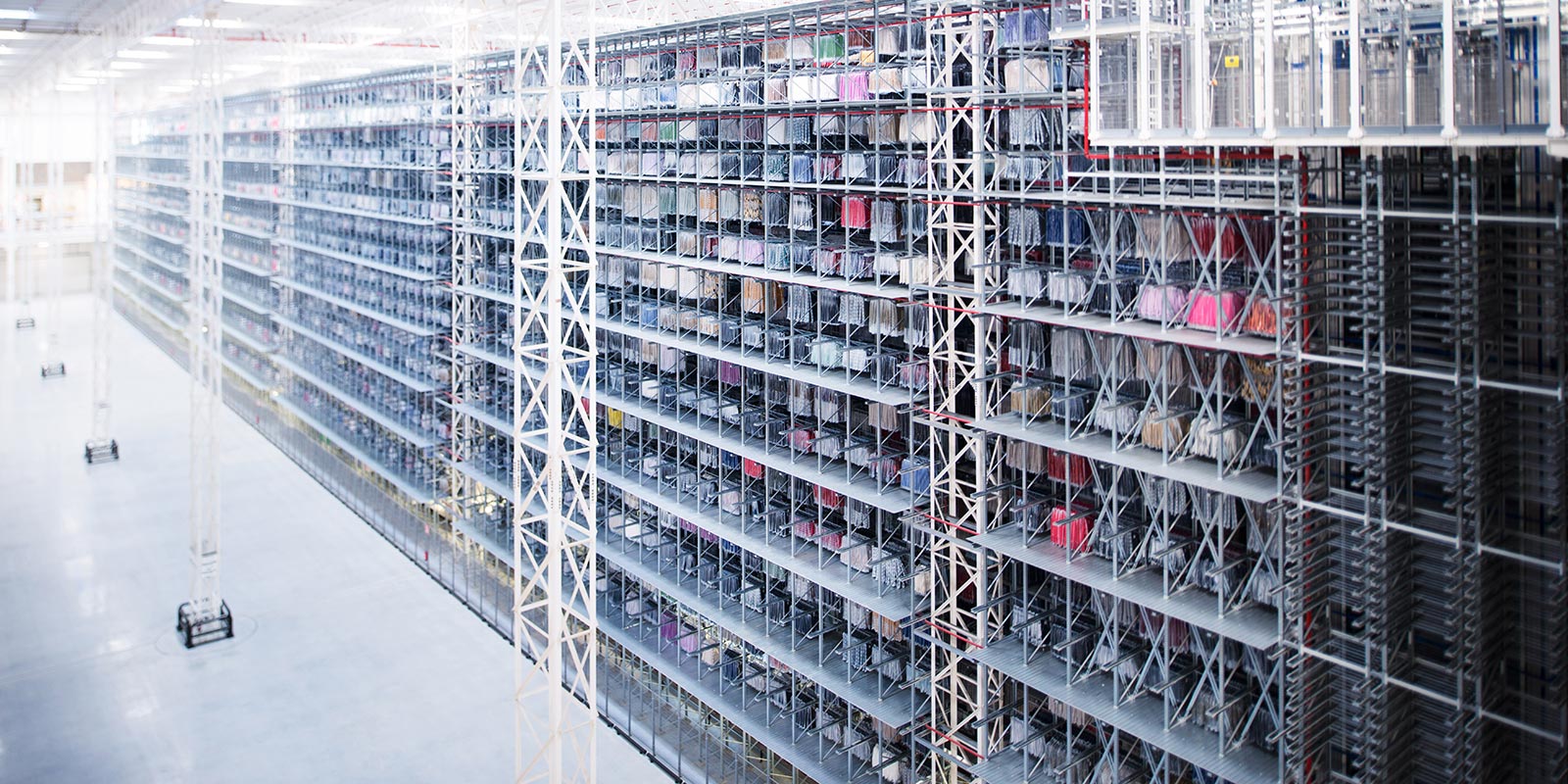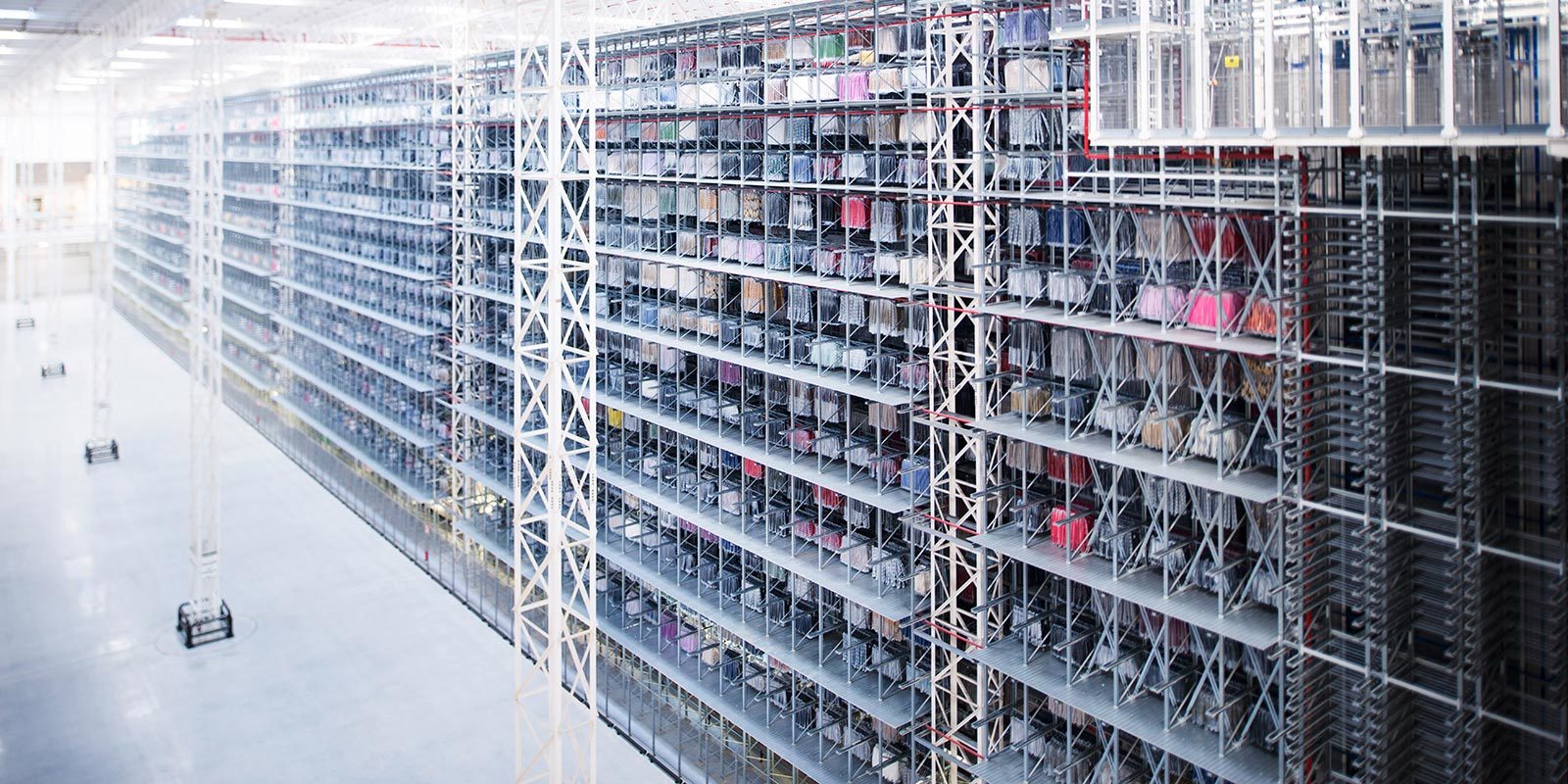 psb technology for MANGO fashion
psb intralogistics is in the process of implementing one of the biggest and most modern intralogistics systems in Europe, for the storage and order picking of hanging garments, for the well-known, worldwide acting Spanish fashion company MANGO.
MANGO is investing in its warehousing & logistics, near Barcelona, in order to provide more than one million garments per day. This storage also plays an important role in the online business of the Spanish company.
After an intensive planning phase, MANGO decided for the logistics concept designed by psb. The global market leader for hanging goods stacker cranes, located in Pirmasens, convinced Mango with its comprehensive system competence, which allows an integrated solution approach: from the overhead conveyor technology via the storage to sortation / sequencing.
The storage will consist of 25 m high stacker cranes (type psb runloader ) in a high bay storage, with the capacity of 8 million items. The order picking will be achieved via the psb micro trolley system mtr by means of an intelligent material flow, in the exact sequence to the packing stations. Trolleyless overhead conveyor systems – operated by the psb material flow control software selektron – connect all logistics areas from the goods-in, via storage and sortation to the packing stations and dispatch.
In the future, at this new location, garments hanging on coat-hangers will be mostly stored and picked in a fully automated system. The new efficient system, which is planned to be commissioned by early in 2016, represents an important component of the expansion policy of MANGO. The challenging objective is to deliver each store individually.