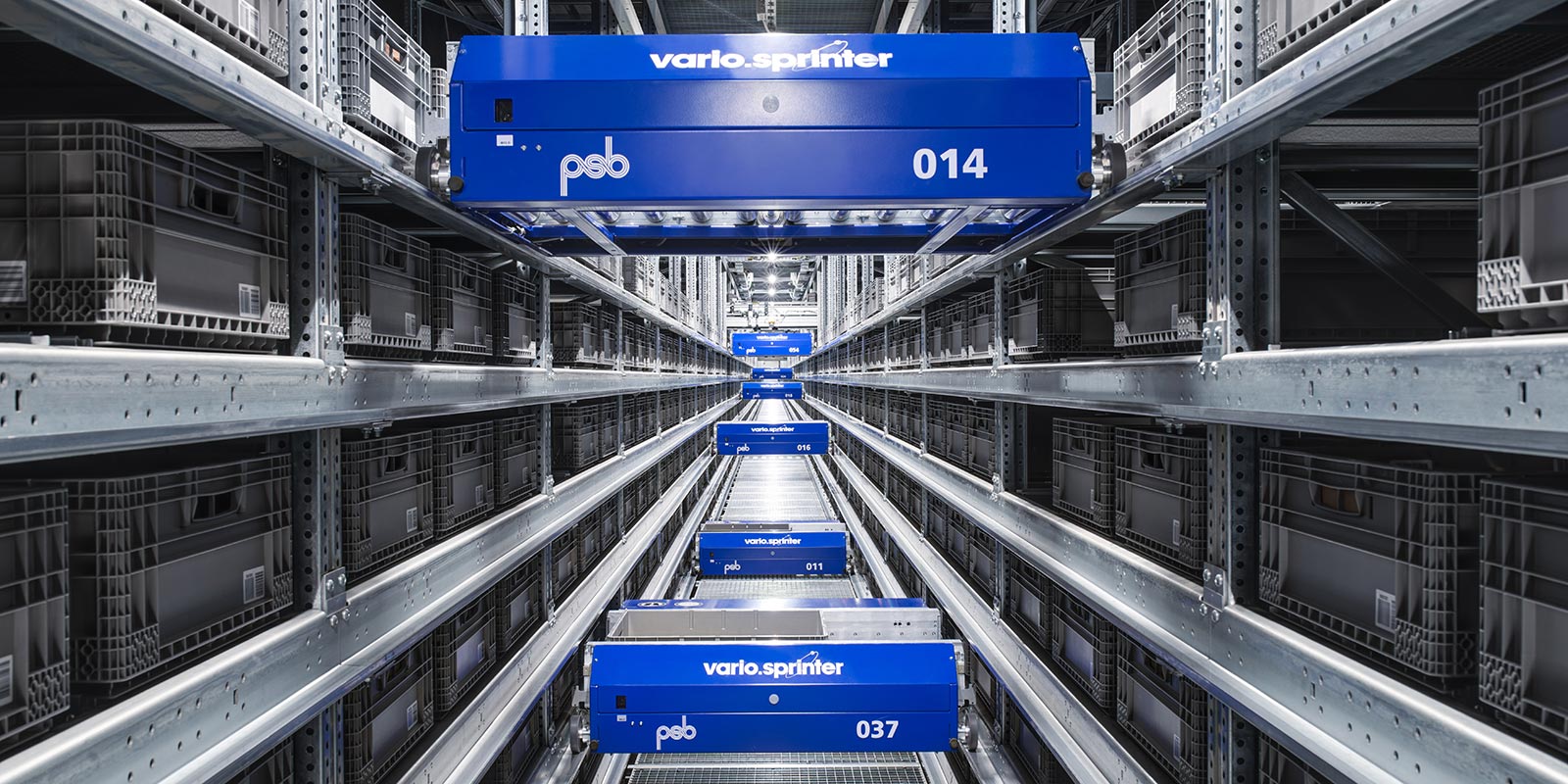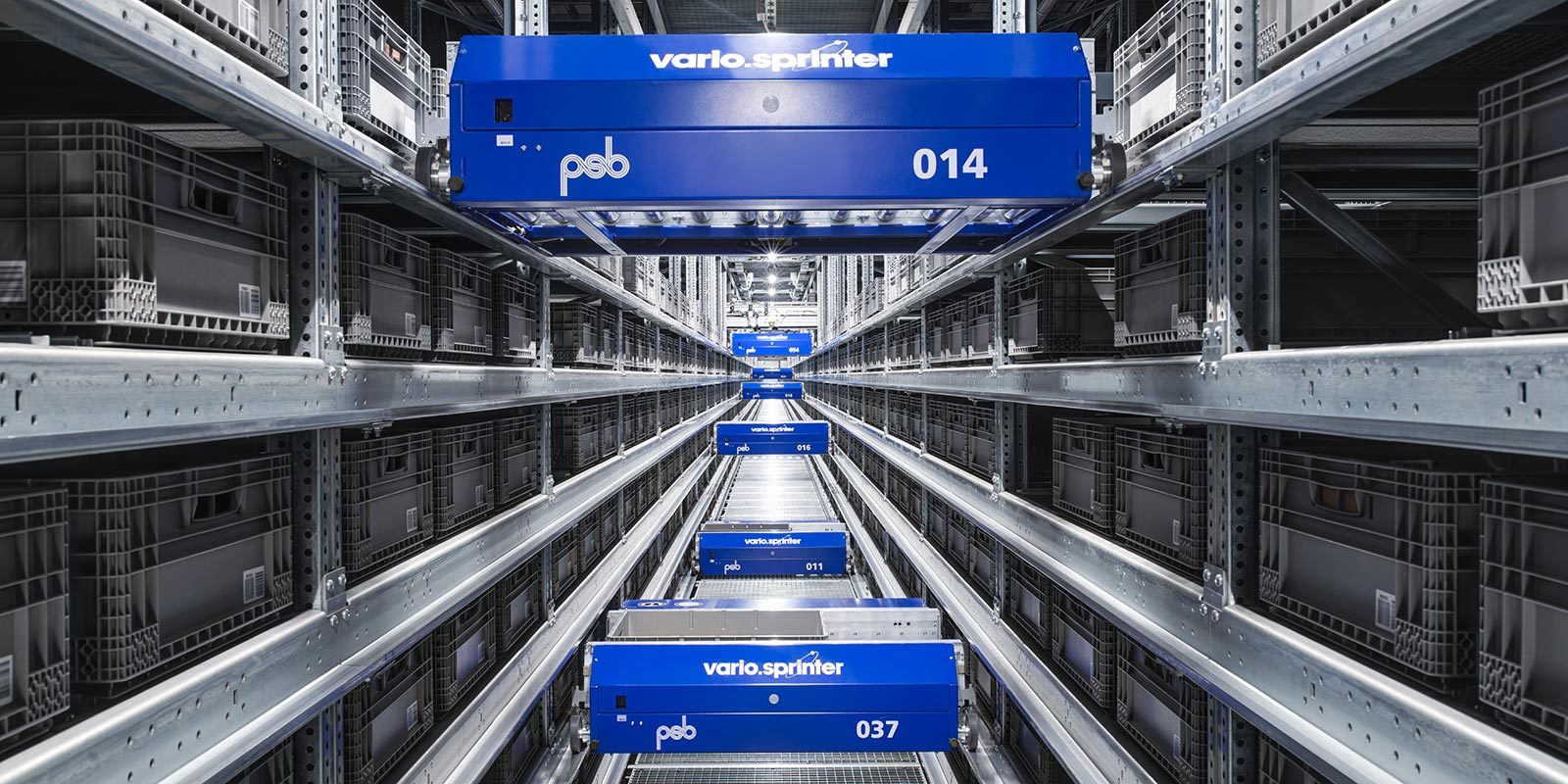 Maximum performance with Multi Access Warehouse
Already for 20 years api Computerhandels GmbH has supported more than 10,000 specialist retailers and wholesalers as well as industrial enterprises in the IT sector. The product portfolio comprises of approximately 45,000 products by notable manufacturers. api's strong growth, and the company's performance promise to always offer the right products and solutions at the most reasonable prices, required the complete realignment of the intralogistics organization.
The extraordinary performance of the selected approach, the flexibility during the planning procedure and the adaptation of the solution to the customer's wishes (and demands) were the main factors for placing the order for an automated small parts warehouse in conjunction with integrated high-performance order picking with psb intralogistics.
The small parts warehouse will be realized as two-aisle Multi Access Warehouse with level-bound shuttles. Being more than 140m long and about 20 m high, with 51 levels and double-deep storages, the facility has a capacity of 60,000 storage locations. Special containers of 680 x 530 x 120/220/320/420 mm and large containers of 800 x 600 x 220 mm are stored. The warehouse is divided into six different compartment heights.
The patented psb Multi Access Warehouse with internal lifts is the optimal solution to transport the exceptionally high number of totes, provided by over 100 shuttles, to the order picking area. Each lift is equipped with two load handling devices; each of them can handle two bins. 2,500 movements of bins can be handled per hour in each aisle. This rate can be increased to 3,750 devices per hour. Six high-performance picking stations (type rotapick) are directly connected next to the warehouse with two conveyor loops, supplying a throughput of 3,000 bins per hour per loop.
This intralogistics project has various specific features: Due to the length of the aisles, several shuttles are employed on the same level in an aisle. At the end of each aisle, additional shuttle lifts provide for the load-dependent distribution of the shuttles in the aisle, in order to be able to react to any order situation. High-performance conveyors move the differently size bins and shipping cartons as well as large appliances to the individual workstations.
Still during the implementation phase, psb received an additional order for providing the entire conveyor technology and more than 60 inbound, packaging, replenishment and outbound workstations.
The customer orders are processed in interaction with the supervisory ERP system Fuman (»Future Management« by Continue Software GmbH). This system also coordinates the interplay with the connected pallet warehouse. Here, the psb selektron software package organizes the warehouse management, the material flow and the order picking functions. selektron also includes the SCADA visualization system.