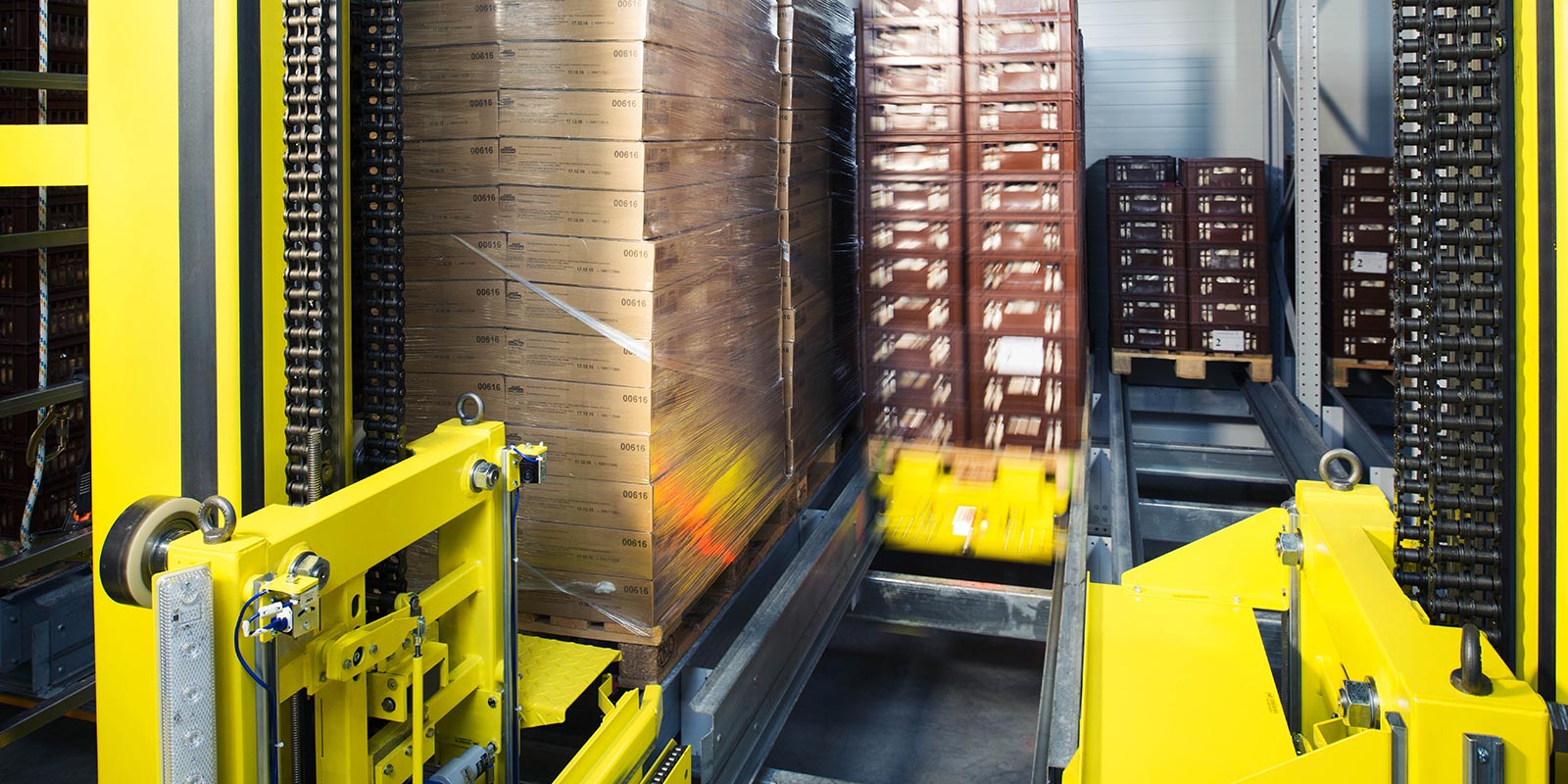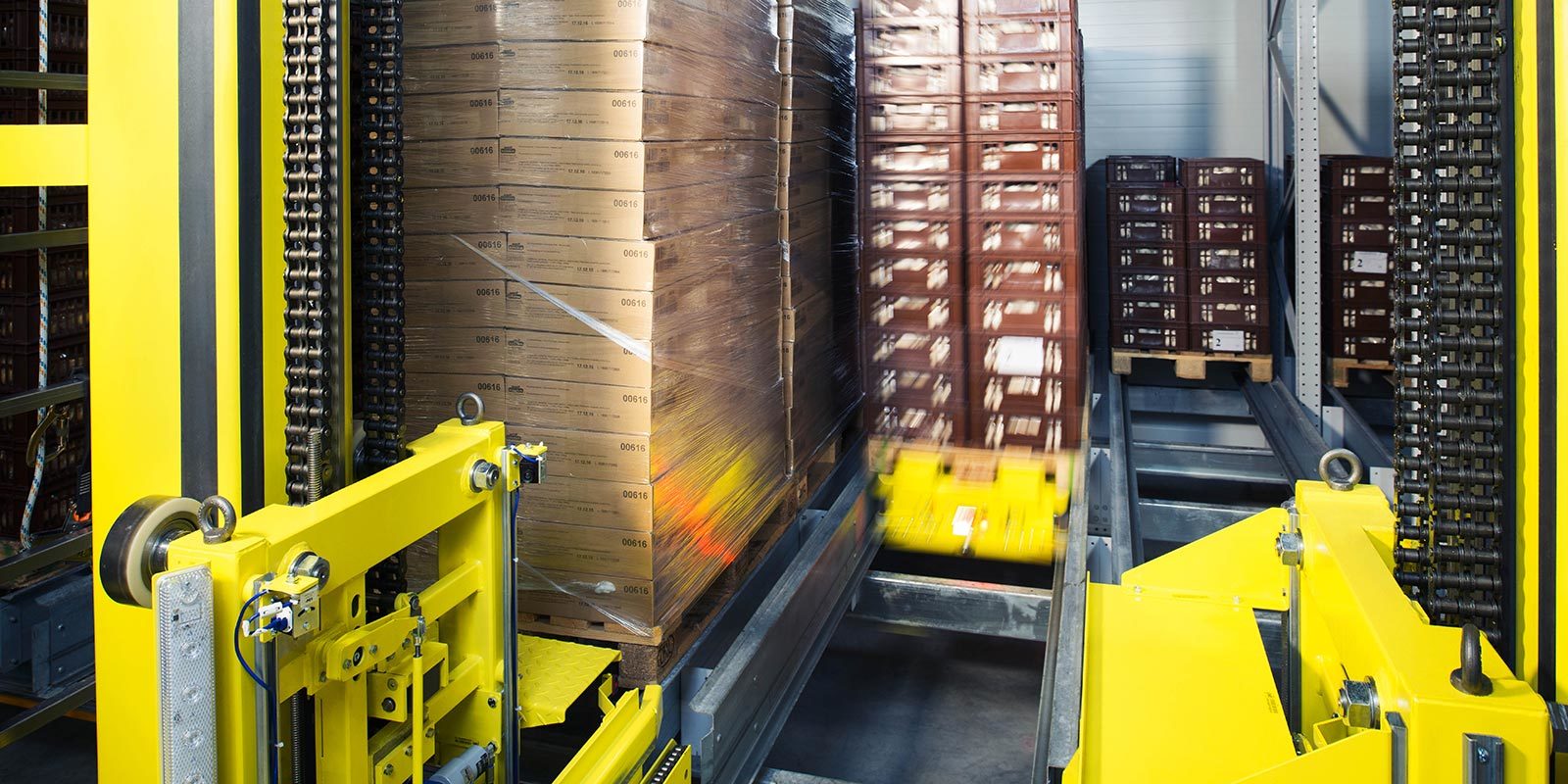 New pallet shuttle by psb intralogistics
On the basis of its approved shuttle technology in small parts warehouses, psb intralogistics developed a pallet shuttle for channel storage systems: a maxloader AS/RS pallet stacker crane takes the loaded shuttle, which is then transported to the channel, or storage location respectively, assigned by the psb selektron WMS.
A distinct feature of channel storage systems is a very high degree of storage density, combined with large storage heights. Warehouses of that type, equipped with »multi-deep storage channels«, are particularly suitable for the storage of large quantities of one article (i.e. low number of SKUs) or slow-moving items.
The energy supply of the new pallet shuttles is provided by supercapacitors. Thus, there are no busbars inside the channels, or any complex cable systems connecting AS/RS cranes and shuttles. This allows for a more efficient system layout, simple scalability and a high degree of flexibility in the utilization of the system. Additionally, the system design offers a large number of different configurations. For example, it may be possible to operate several shuttles by one AS/RS stacker crane, which provides for the adaptation of the system performance to rising requirements.
The »new member« of the psb shuttle family can handle different types of pallets. These, or other types of large load carriers, are stored multideep in racks of up to 25 m in height. For the modular implementation of a well coordinated total system, the combination with all psb pallet system modules is possible, so, e.g., the psb pallet MHE system, or flow racks (live storage) for pallets.
The most recent project psb has realized with this newly developed system is a cold storage for bakery products, at WASGAU Produktions & Handels AG. With 90 WASGAU stores in southwest Germany, the company is one of only a few independent food and trade enterprises in Germany.
Special feature of the installation at WASGAU is that all system components are designed for cold temperatures of up to -28°C. The Euro pallets, with a load of max. 600 kg, are stored up to 5-deep in the fully automated cold storage with in total 1000 pallet locations.
With this advanced logistics intralogistics solution, WASGAU stores the freshly made dough for bread and rolls until they are distributed to the shops, where they are warmed and crisped up to give a freshly baked finish. Batch tracking and the strict observance of the date of minimum durability (sell-by-date) are major factors in the warehouse management. In 3-shift operation, 125000 bakery goods are stored, picked and delivered to the bakery shops each day.