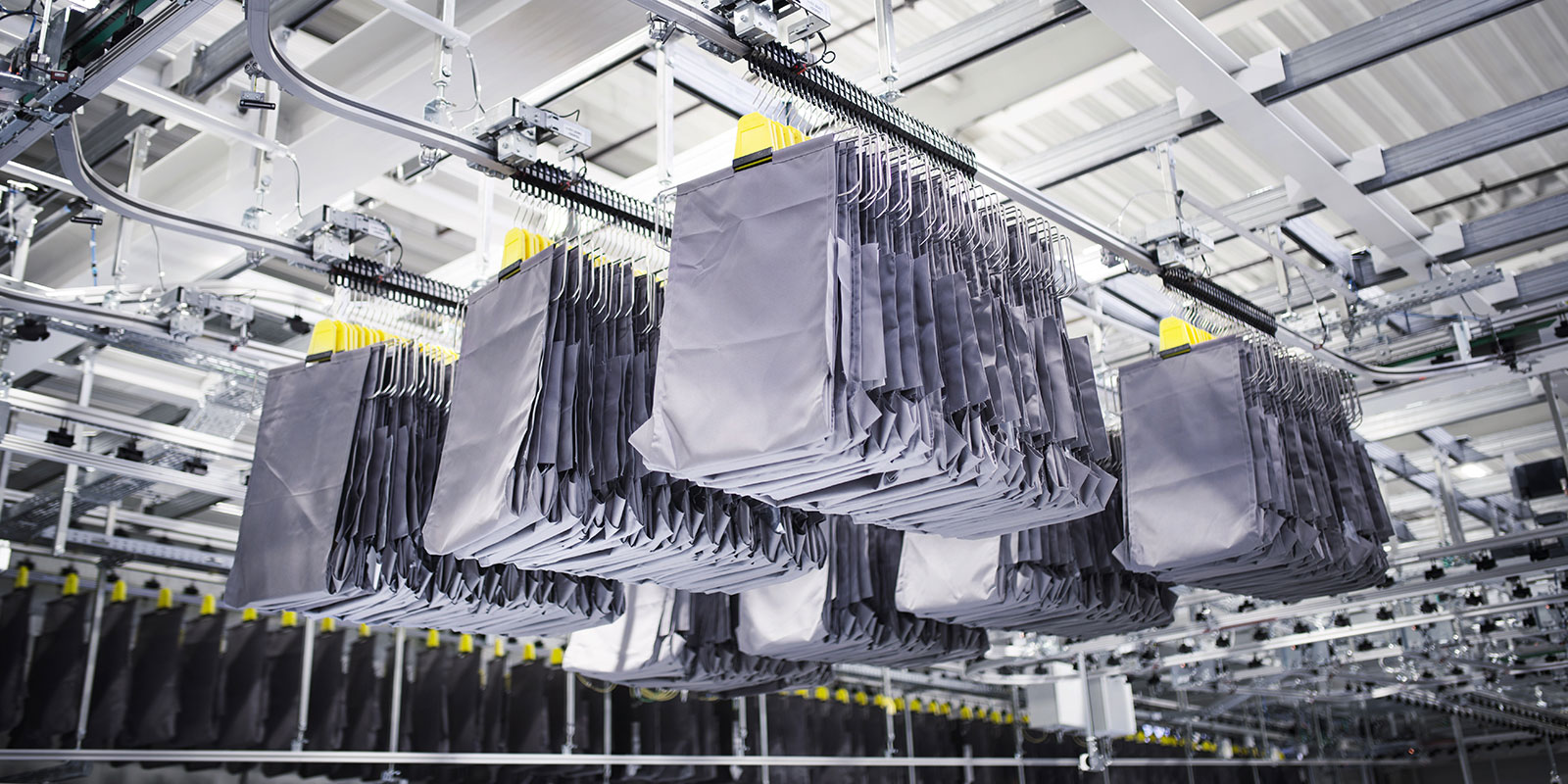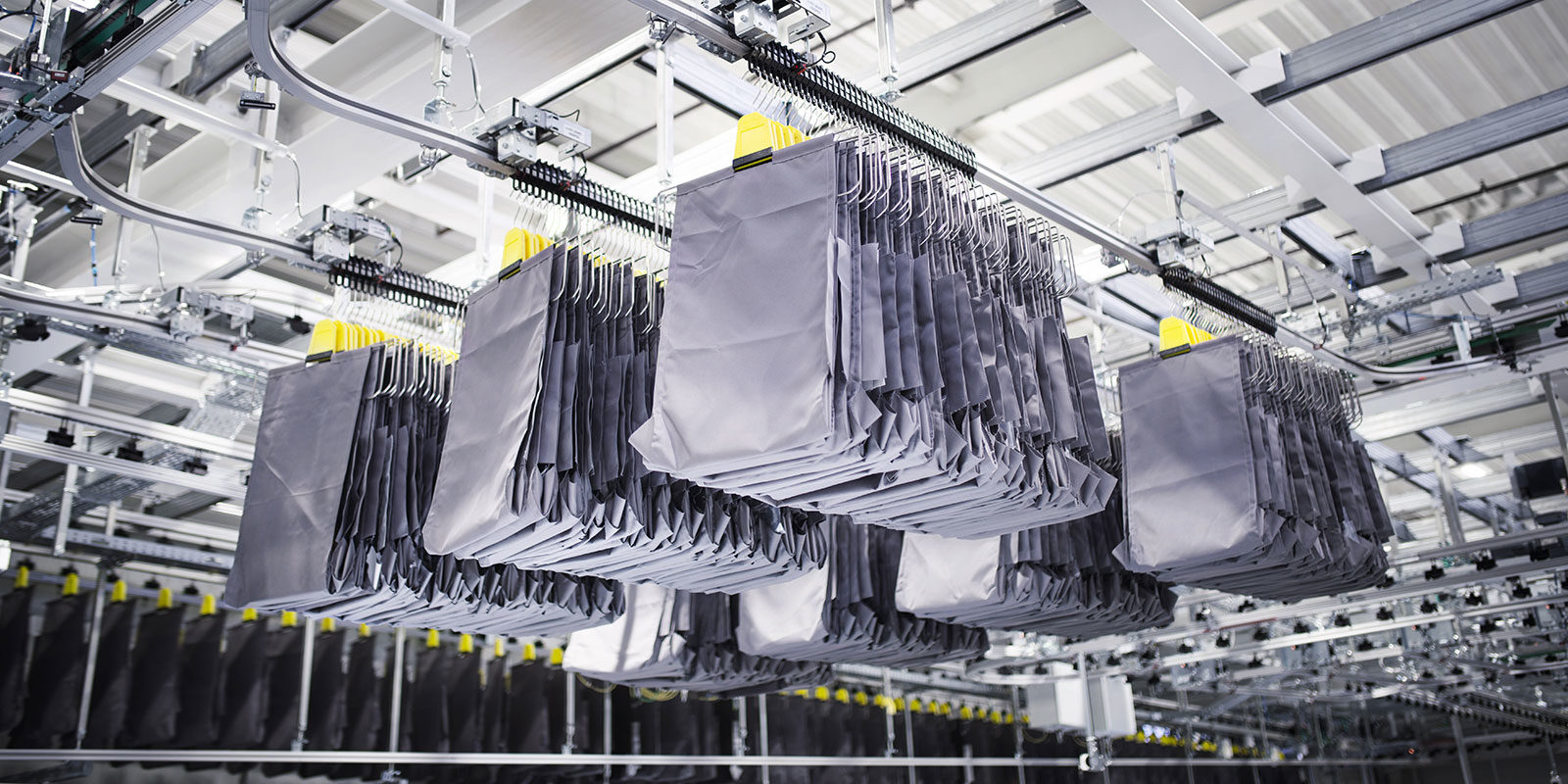 psb Pouch Sorter operated in multi channel distribution
Considering psb's long and comprehensive experience in overhead conveyor technology, the company consistently works on furthering its technology developments. The latest innovation in the psb product portfolio is the pouch sorter system.
With a pouch sorter, nearly all product groups can be buffered, transported and sorted utilising a highly effective overhead handling system. The pouches are conveyed by the psb micro trolley system mtr for the transport of single items, with a very high degree of performance and economic efficiency. For the handling and distribution of traditional flat-packed items, a pouch is attached to a micro trolley; this pouch can then be loaded with the article to be sorted.
A global logistics provider has placed an order with psb for the implementation of such a pouch sorter system. This psb intralogistics system installation will be used in handling the multi-channel distribution in Germany on behalf of an internationally successful premium fashion label.
In addition to a static storage for hanging garments, a large shelving storage for flat-packed items and accessories will be set up. The merchandise for both, store supply and e-commerce, will be picked from these warehousing facilities and routed to the pouch sorter. The merchandise is sorted according to the respective stores and, by means of a matrix sortation, to the relevant e-commerce orders.
The main benefit of this solution is that hanging garments, flat-packed items and accessories can be conveyed, sorted and routed to the relevant packing stations utilising one single system installation. After the sorting process, the orders are packed and sent on pallets to the stores, or mailed in parcels directly to the end customers respectively.
The decisive factor for the award of this order was psb's extensive product range: the overhead conveyor technology, the floor conveyors for cartons and the associated IT systems are provided by psb – another end-to-end intralogistics project from a single supplier.
The modular system structure allows to adapt or extend the facility, at any time in the future, thus being able to react to changing market demands. Such measures could be carried out also during ongoing operations. Through the excellent and close co-operation with the customer, already in an early phase of the project, a concept for the most suitable intralogistics solution has been established.