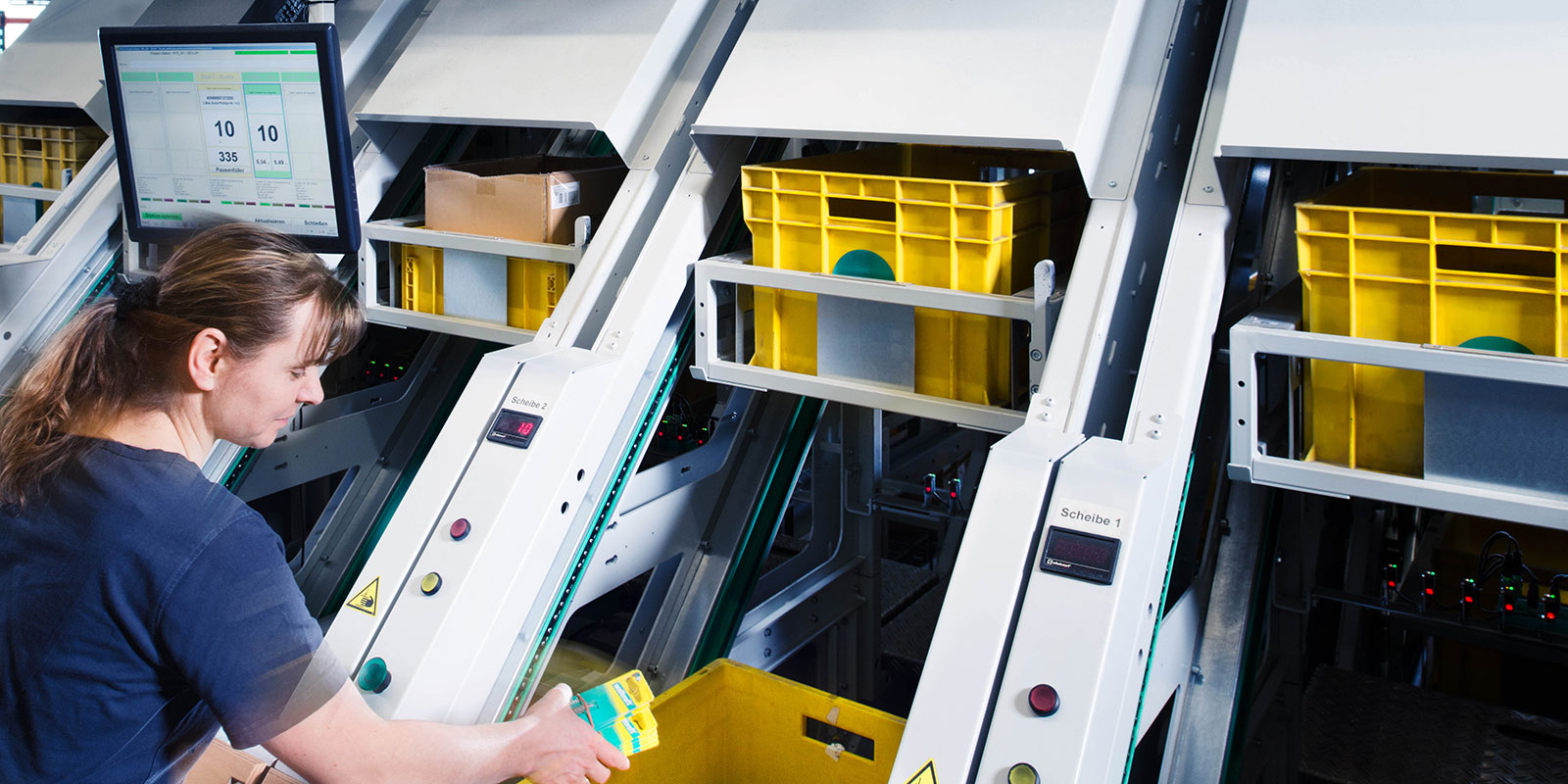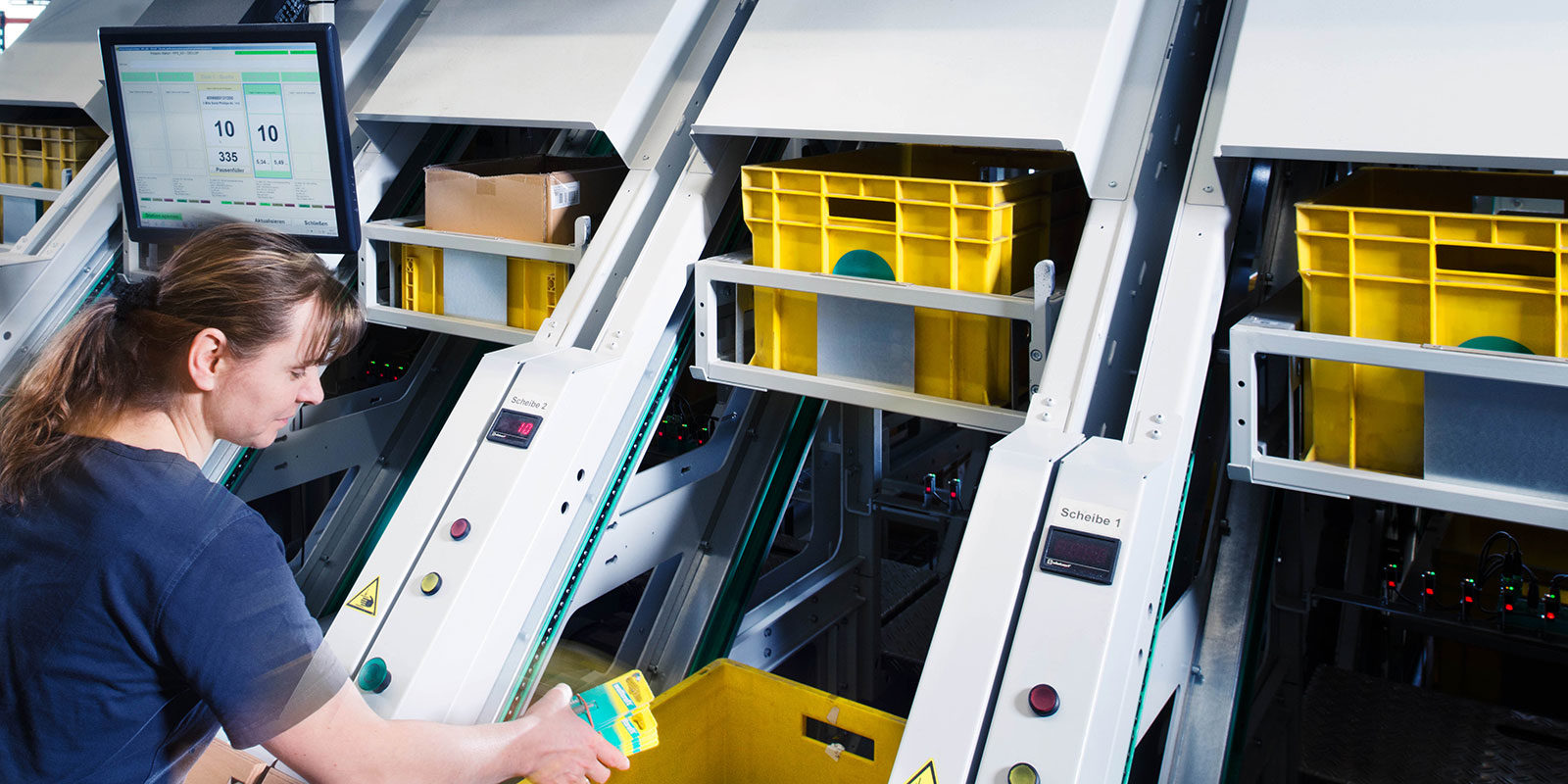 wolfcraft: Enhanced order picking processes with psb rotapick
By choosing psb as partner, wolfcraft, the leading manufacturer of innovative tools and expert supplier of electrical tool accessories, »killed two birds with one stone«: The existing system installation, which has been operated for almost twenty years, will be subject to an extensive retrofit. Furthermore, a much more effective order picking procedure will be introduced, based on the psb rotapick technology, as a result of an analysis in the planning phase of the current business processes and material flows carried out.
At the beginning of the 1990s, psb implemented, at the wolfcraft warehouse, an order picking system for small parts. Already at that time, psb installed a double-deep replenishment storage system for bins (600 x 400 x 320 mm). The items were picked from automatically replenished flow racks – an ultramodern intralogistics solution by then.
Now, after two decades, individual system components will have to »undergo« a retrofit, and the system performance will be increased: 3 AS/RS stacker cranes, in the replenishment storage, and parts of the bin conveyor tracks will be replaced completely.
The analysis of the latest data, on the basis of the related business processes, showed a change in customer orders' profile too. After a thorough examination, the project team decided on connecting a psb rotapick to the existing order picking system.
Key aspect for utilising the rotapick is the high degree of economic efficiency involved: through an effective handling at the order picking system, the costs »per order line« are reduced considerably.
The rotapick implemented at wolfcraft has five discs, each with 12 tote boxes. One disc is used as source disc with 12 article totes; the other four discs (4 x 12 = 48) offer space for 48 customer order totes. Each of these tote boxes can be provided at the workstation (ergonomically for the customer) within a few seconds only, so that unnecessary repeated transports, from the warehouse to the order picking station and back, are avoided and order processing times are reduced significantly.
Utilising the selektron software module, the orders are managed in a way that there are as many customer order totes as possible for an article to be picked in the rotapick. The speed for changing the customer totes is achieved by the modules (discs), which can be selected independently of each other.
We are proud to be the partner of wolfcraft in this retrofit and support the company in implementing the wolfcraft philosophy: »Recognise the strengths and develop them, and use them in the market as long-term competitive advantages.«