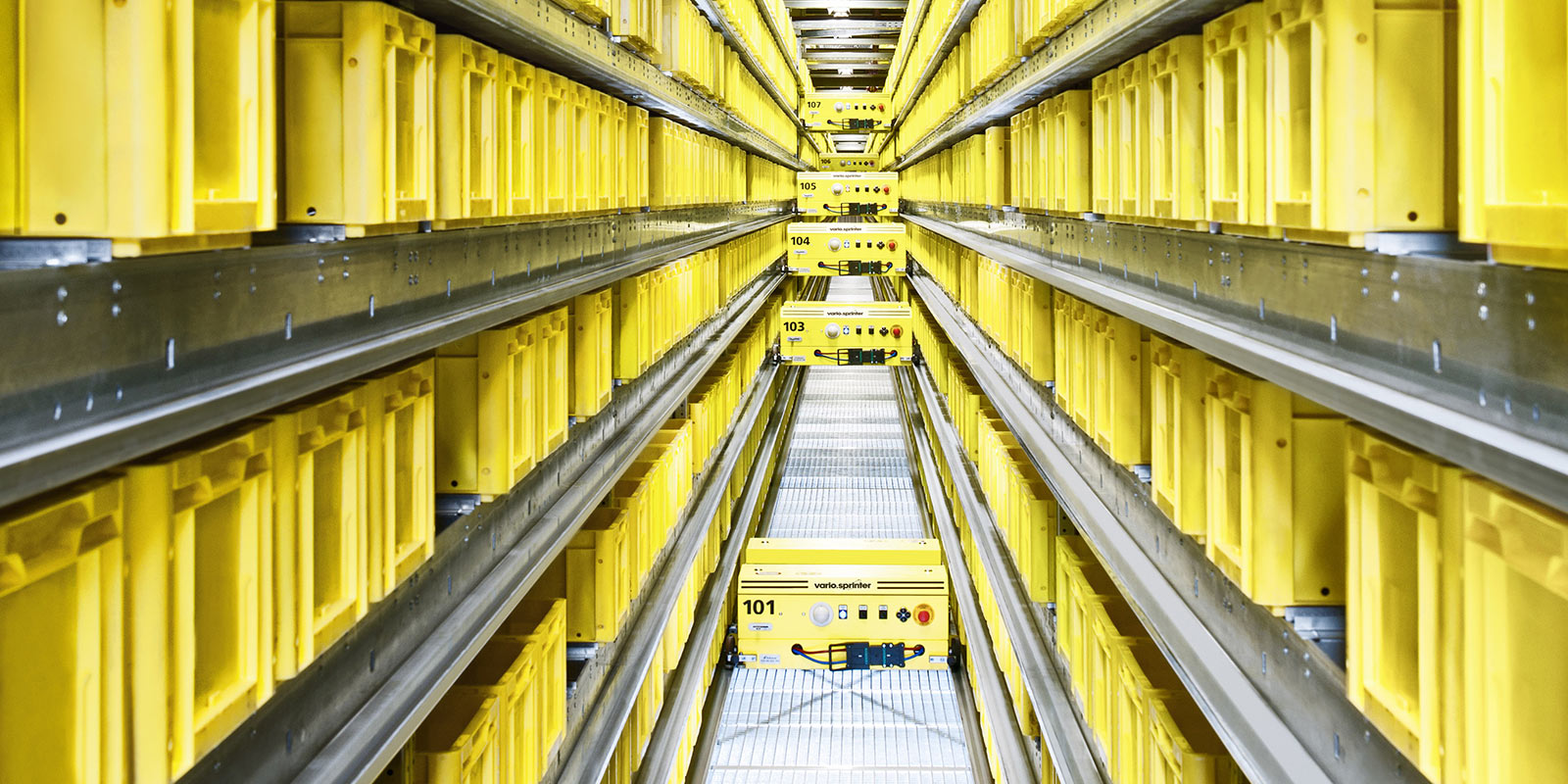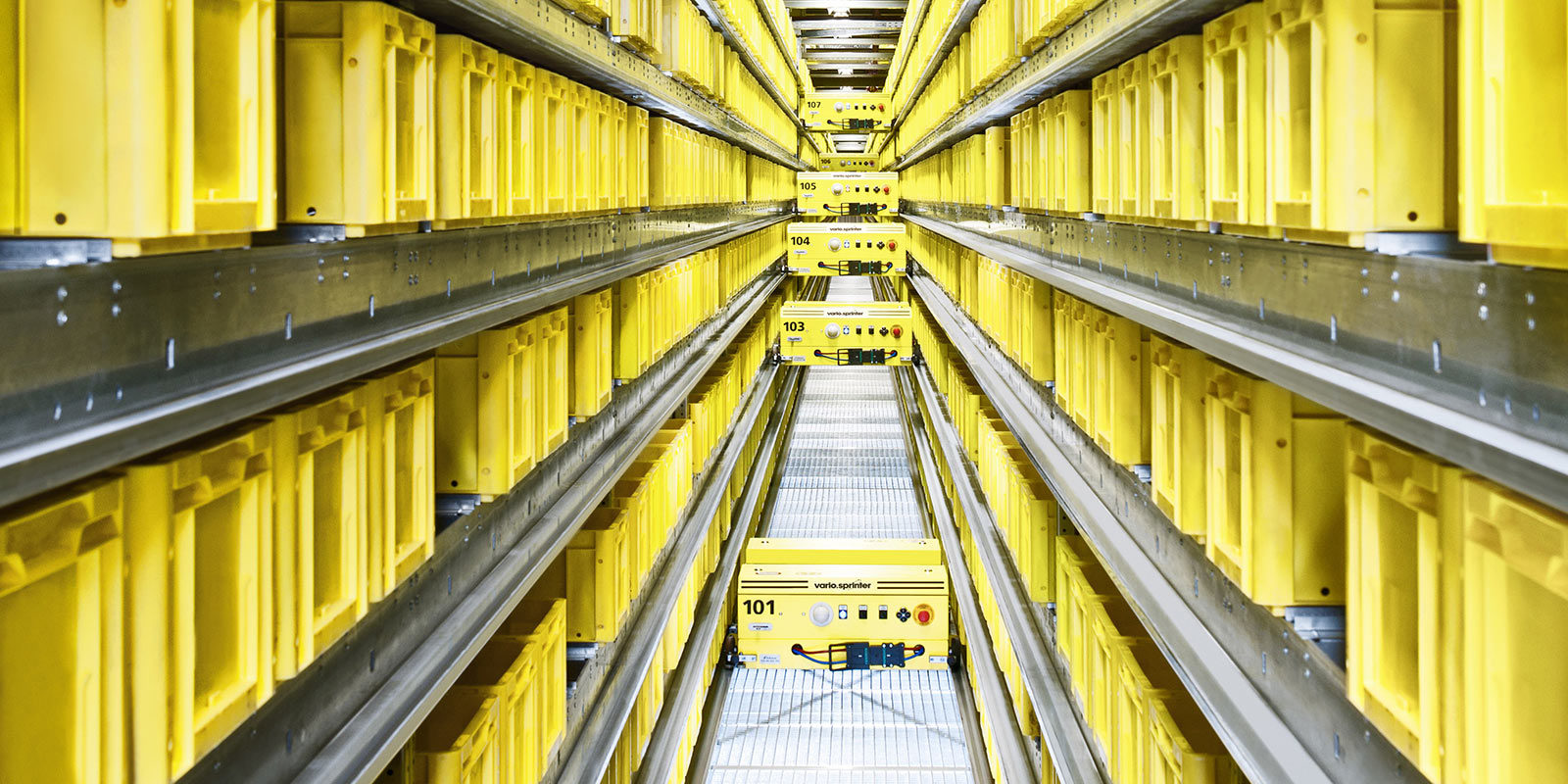 Increased customer service and competitiveness with efficient intralogistics
Being in more than 20 years partnership with wolfcraft (an international manufacturer of high-quality tools and tool accessories for the DIY market), for psb the adjustment to changing business models has repeatedly been the reason for sophisticated projects.
The company, meanwhile the leading DIY brand in Germany, is growing steadily, with constantly changing demands on the distribution of goods. Besides the extension of the storage capacity, as a result of a substantial expansion of the product range, the demands on fast delivery, delivery time and quality, have risen significantly in the last few years.
After a retrofit of the automated small parts warehouse and the conveyor technology, psb intralogistics installed a rotapick high performance order picking system, as a first step for a major performance increase. The special challenge has been to implement the total intralogistics solution, including all extensions, within the existing buildings.
The latest project of the DIY specialist is a new extension of the warehousing and distribution processes, which will be realized by psb intralogistics at the wolfcraft headquarter in Kempenich. The enhanced efficiency, resulting from this modernization, will be the basis for the continued positive business development in the next few years. An additional storage aisle, in the small parts warehouse, will be implemented as a highly dynamic shuttle storage with vario.sprinter shuttles operated on 7 levels. This solution offers space for further expansion.
The new scalable warehousing solution has reserve capacities, so that by adding another rotapick high performance order picking system, plus the necessary conveyor technology, a further significant performance increase of the overall system installation can be easily realized.
The aim is, besides an increase of the automation degree of the overall intralogistics system, a clear enhancement of efficiency in the order picking processes and the effective use of personnel. The further extension of the intralogistics system is an important part of the company's strategy for an enhanced competitiveness in the home market, Germany, plus sales targets in 36 countries.